Finger Lakes Gaming and Race Track
Don't forget you can wager on the races with AmWager
Wager on live horse races like a Pro with AmWager.
Simple…We are the best online wagering platform today. Real-time updates, exclusive tools, custom wagering types, player-focused design. Not using AmWager is like playing in the kiddie pool.
Powerful, fast, innovative, secure, yet easy to use! All because we value and listen to our customers.
Finger Lakes Gaming and Race Track
Finger Lakes Gaming and Race Track is a horse-racing track in Farmington, New York, United States. It opened in 1962, at Route 96.
Finger Lakes Racetrack opened on May 23, 1962 as a thoroughbred horse race track. The race track has gone through several ownership changes and a cycle of successful and near-bankrupt seasons. This track is located in Farmington in western New York State, which has a 450-acre of property.
As of the moment, the race track does not offer any graded stakes. They offer ungraded and restricted stakes throughout their thoroughbred horse racing from mid-April through early December.
The list of stakes races at Finger Lakes is George W. Barker Handicap, Susan B. Anthony Handicap, Wadsworth Memorial Handicap, Niagara Stakes, New York Derby, Ontario County Stakes, Arctic Queen Handicap, Leon Reed Memorial Handicap, Jack Betta Be Rite Handicap, New York Oaks, Lady Fingers Stakes, Aspirant Stakes, Genesee Valley Breeders Handicap, New York, Breeders' Futurity, Proud Puppy Handicap, Finger Lakes Juvenile Fillies and Finger Lakes Juvenile.
There are over 1,200 racehorses in 21 barns. Along with a world-class equine swimming facility, Finger Lakes maintains a one-mile main racing track that hosts flat racing for thoroughbreds. With notable races of New York Derby, Wadsworth Memorial Handicap, and New York Breeders' Futurity.
Finger Lakes Gaming & Racetrack also has a smoke-free facility that includes over 1,100 video gaming machines. The venue proudly offers free admission, free parking, top-notch valet service, plenty of dining choices, and live music.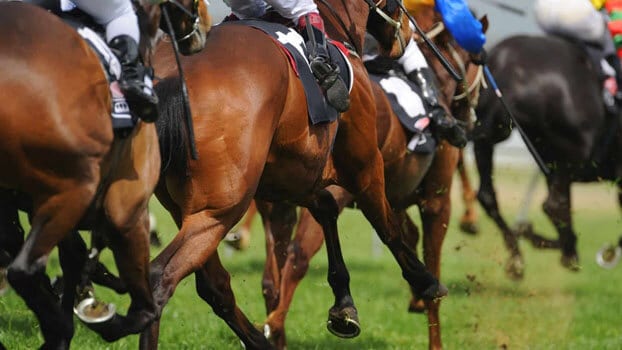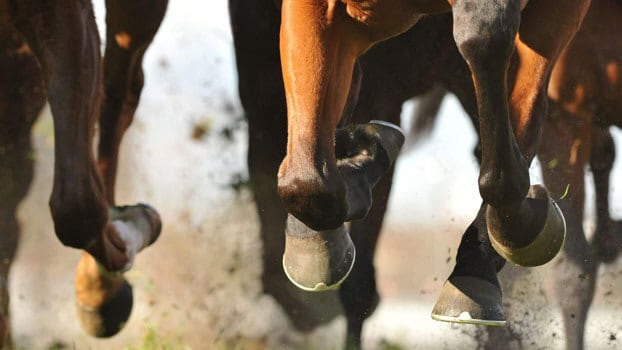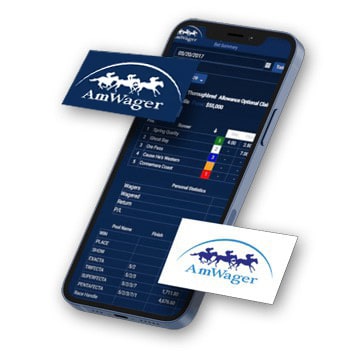 Finger Lakes Gaming and Race Track
Don't forget you can wager on the races with AmWager
Wager on live horse races like a Pro with AmWager.