Don't forget you can wager on the races with AmWager
Wager on live horse races like a Pro with AmWager.
Simple…We are the best online wagering platform today. Real-time updates, exclusive tools, custom wagering types, player-focused design. Not using AmWager is like playing in the kiddie pool.
Powerful, fast, innovative, secure, yet easy to use! All because we value and listen to our customers.
Golden Gate Fields
Golden Gate Fields is a horse-racing track in Berkeley, California, United States. It opened in 1941, at Eastshore Hwy.
The race track was originally a part of the slough into which three creeks drain, the Schoolhouse Creek, Codornices Creek, and Marin Creek. It was also used as a transshipment point for sending cattle across the bay to San Francisco for slaughter and processing. Then, later on, purchased by a Giant Powder Company and recorded that the plant blew up twice between the years 1879 and 1892.
Just before World War II, the Golden Gate Fields opened in 1941. Shortly right after the opening, Golden Gate Fields created the Golden Gate Handicap. In 1950, Noor and Citation met in that event and were considered the most exciting horse racing rivalries in the sport's history for some fans. In the summer of 2007, a synthetic track was installed and called Tapeta. The owners changed through time, and the current owner, The Stronach Group, purchased the Golden Gate Fields on July 3, 2011, to salvage from its bankruptcy.
Today, it is an American horse racing track straddling both Albany, California, and Berkeley, California, along the shoreline of San Francisco Bay adjacent to the Eastshore Freeway in the San Francisco Bay Area.
The track is set on 140 acres (0.57 km2) of land, which includes a one-mile (1,609 m) synthetic track and a turf course measuring 9/10 of a mile, or 7 furlongs plus 132 feet (1,448 m), and stalls for 1,420 horses. The main grandstand can accommodate approximately 8,000 customers, while the clubhouse has seating that can accommodate approximately 5,200 customers, a Turf Club with seating for approximately 1,500 customers, and parking for over 8,500 cars.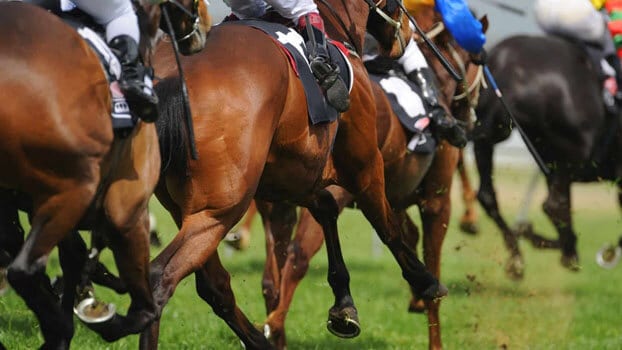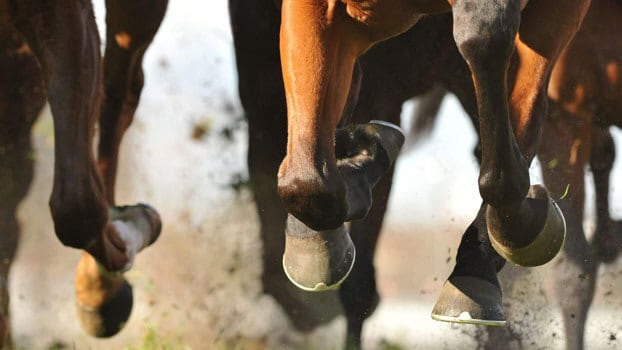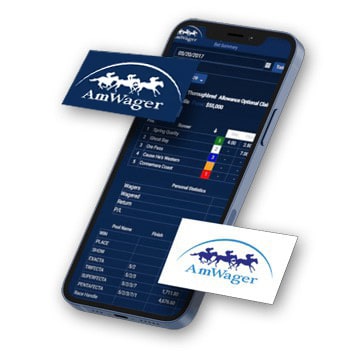 Don't forget you can wager on the races with AmWager
Wager on live horse races like a Pro with AmWager.