Don't forget you can wager on the races with AmWager
Wager on live horse races like a Pro with AmWager.
Simple…We are the best online wagering platform today. Real-time updates, exclusive tools, custom wagering types, player-focused design. Not using AmWager is like playing in the kiddie pool.
Powerful, fast, innovative, secure, yet easy to use! All because we value and listen to our customers.
Keeneland Racecourse
Keeneland Racecourse is a horse-racing track in Lexington, Kentucky, United States. It opened in 1936, at Versailles Rd.
It was inaugurated on October 15, 1936, originated as a non-profit racing–auction entity on 147 acres (0.59 km2) of farmland west of Lexington, owned by Jack Keene. Keeneland Association, Inc. is an equine business based in Lexington, Kentucky. It includes two distinct divisions, the Keeneland Race Course, a Thoroughbred racing facility, and Keeneland Sales, a horse auction complex.
In 2009, the Horseplayers Association of North America introduced a rating system for 65 Thoroughbred racetracks in North America, and Keeneland was ranked #1 of the top ten tracks. In 1986, it was recognized as a National Historic Landmark for its role in horseracing sport's growth and revitalization in Lexington. It is also known for its reference library, open for the public, and devoted to thoroughbred horses. It has a notable collection of books (The Blood-Horse of January 6, 1940) and numerous photographic negatives.
Keeneland Race Course conducts live race meets every April and October. The 15-day spring meet is one of the richest in North America, with fifteen graded stakes races featuring the Blue Grass Stakes, a prep race for the Kentucky Derby. The 17-day fall meet features seventeen graded stakes races, six of which are Grade One events used as Breeders' Cup preps.
The track has a 1 1⁄16 miles (1,700 m) dirt oval and a seven and one-half furlong (0.875 miles (1,408 m)) turf oval. The turf course uses two configurations: the Keeneland Course setup has a temporary rail set 15 feet (4.6 m) out. It can accommodate 8,799 seats on the track. All in all, sitting in 1,038 acres of land.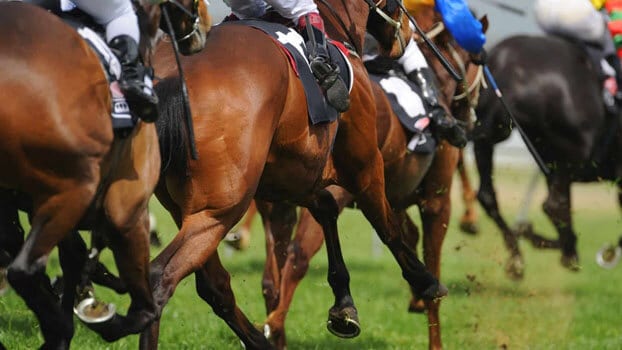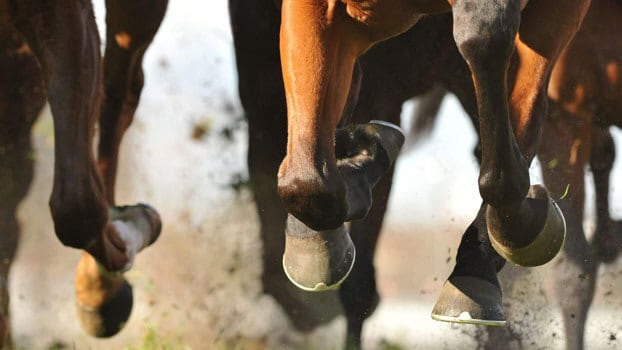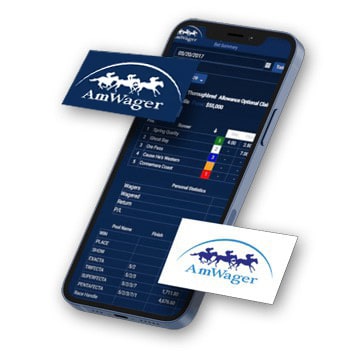 Don't forget you can wager on the races with AmWager
Wager on live horse races like a Pro with AmWager.