Don't forget you can wager on the races with AmWager
Wager on live horse races like a Pro with AmWager.
Simple…We are the best online wagering platform today. Real-time updates, exclusive tools, custom wagering types, player-focused design. Not using AmWager is like playing in the kiddie pool.
Powerful, fast, innovative, secure, yet easy to use! All because we value and listen to our customers.
Santa Anita Park
Santa Anita Park is a horse-racing track in Arcadia, California, USA. It opened in 1934, at Huntington Drive.
It was originally just a portion of "Rancho Santa Anita", originally owned by former San Gabriel Mission Mayor-Domo, Claudio Lopez, and named after a family member, "Anita Cota". The ranch was passed on to different owners, first obtained by rancher Hugo Reid, a Scotsman, then to the multimillionaire horse breeder and racer Lucky Baldwin. Currently, the owner has been the Stronach Group since 2011. It is a Thoroughbred racetrack located at the Arcadia, California, United States.
Since the track is near Los Angeles, Santa Anita has traditionally been linked with the film and television industries. In 1942, racing at Santa Anita was suspended due to the Second World War and was utilized as an "assembly center" for Japanese Americans excluded from the West Coast. After the war in 1945, after the track was reopened, it went through prosperity. The racetrack was named to America's "Most Endangered Historic Places" list in 2000. It was listed in the National Register of Historic Places in 2006, however, continued to be threatened by developers' plans. Many attempts to ruin the track were aborted even until the year 2011. One of them was when there was a scheme to construct another mall next to Santa Anita Park, but fortunately, it was abandoned.
The track replaced its dirt racing surface with Cushion Track, composed of silica sand, synthetic fibers, elastic fiber, granulated rubber, and a wax coating. In 2008, 11 racing dates were canceled due to a drainage problem with the new material. Hence they repaired it with intensive maintenance and a liquid binder that substantially refined the artificial surface. However, in December 2010, they restored the track to an all-natural dirt surface.
The main track is one-mile (1,609 m) of natural dirt, which rings a turf course measuring 0.9 miles, or 1,584 yards (1,448 m). It also has a unique hillside turf course that crosses the dirt and has been utilized mainly to run turf races at a distance of "about" 6½ furlongs (exact distance is 1,408.5 yards (1,287.9 m)), as well as longer races at 1¼ miles, 1½ miles, and about 1¾ miles. In August 2020, the track acquired a new backstretch turf chute and was expected to be finalized in time for 2020/2021 winter meet, which will be utilized primarily for turf sprints at distances up to 6½ furlongs.
It also has a 1,100-foot (340 m)-long grandstand that can accommodate 26,000 guests. The track infield area that picnic tables and large trees can accommodate 50,000 or more guests. There are 61 barns that can accommodate more than 2,000 horses, as well as an equine hospital.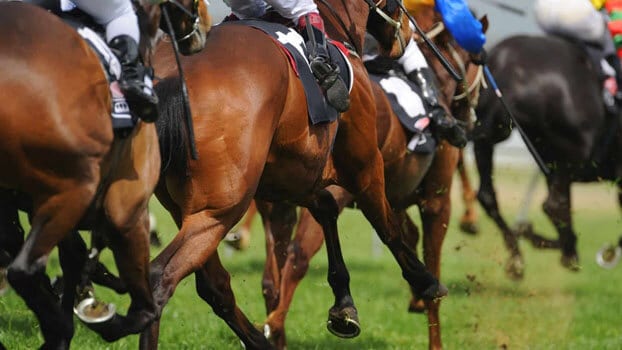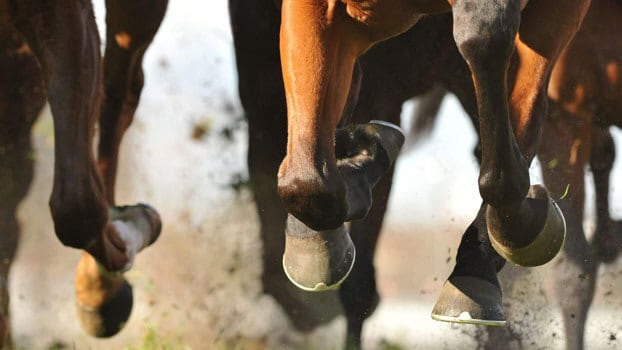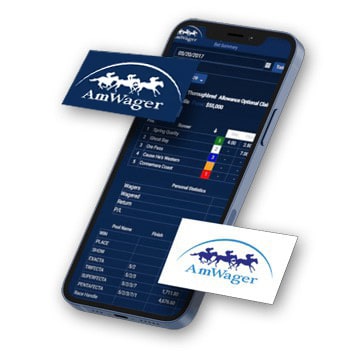 Don't forget you can wager on the races with AmWager
Wager on live horse races like a Pro with AmWager.