Don't forget you can wager on the races with AmWager
Wager on live horse races like a Pro with AmWager.
Simple…We are the best online wagering platform today. Real-time updates, exclusive tools, custom wagering types, player-focused design. Not using AmWager is like playing in the kiddie pool.
Powerful, fast, innovative, secure, yet easy to use! All because we value and listen to our customers.
Woodbine Racetrack
Woodbine Racetrack is a horse-racing track in Toronto, Ontario, Canada. It opened in 1874, at Rexdale Boulevard.
The original location of the track was in east Toronto, at Queen Street East and Kingston Road, from 1874 through 1993. In 1951, it was operated by the Ontario Jockey Club (OJC) (currently called Woodbine Entertainment Group) and held the prestigious King's Plate. In 1952, the new location of the racetrack was at 555 Rexdale Boulevard Toronto, Ontario M9W 5L2, at Highway 27 east of the Toronto airport. The "super track" building commenced in 1955, with a plan designed for a 40,000 capacity for spectators, gigantic parking space, three racecourses, two training tracks, stable for 1,000 horses, and rooms for 700 employees.
It was opened on June 12, 1956, the first thoroughbred race on the track. Primarily called the New Woodbine Racetrack. The word "New" was eradicated in 1963. The original track was converted to a combined thoroughbred and standardbred track known as Old Woodbine or Greenwood Raceway (during standardbred meets) and Greenwood Race Track (during thoroughbred meets). However, in 1994, the two thoroughbreds and two standardbred meets conducted at Greenwood were transferred to the new Woodbine. In the same year, the first harness race was held at the track on January 1.
The outermost E. P. Taylor turf course for thoroughbreds is 1.5 miles (2.4 km) long, with a chute allowing races of 1.125 miles (1.811 km) to be run around one turn. It is irregularly shaped, the clubhouse turn departing from the traditional North American oval, and the backstretch is from 2.5 feet (76 cm) to 3 feet (91 cm) higher than the homestretch.
Inside the Polytrack course is an oval Standardbred racecourse seven-eighths of a mile in circumference, made of crushed limestone. The total seating capacity is 13,000, while the stables can accommodate 2,175 stalls. In 2000, slot machines were established, with over 2,000 slots machines operated by Ontario Lottery and Gaming.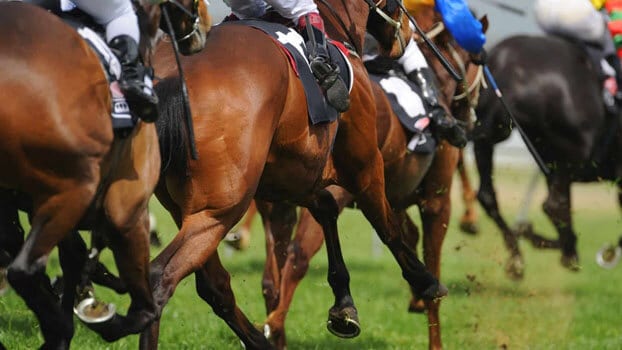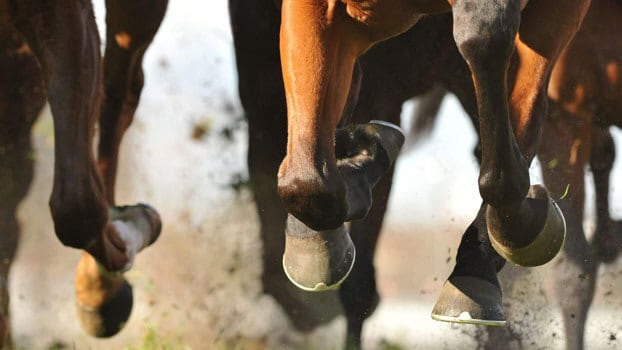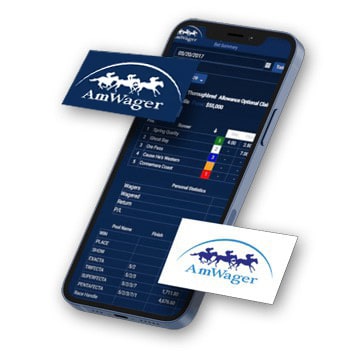 Don't forget you can wager on the races with AmWager
Wager on live horse races like a Pro with AmWager.