Customize and Streamline Race Data Analysis Like Never Before!
Form2Win is a powerful new handicapping app using technology to effectively sort the abundance of past performance data, in a way that is meaningful to you. Customizable analytic tools help you develop a money-making strategy and then apply it quickly to live races every time you play.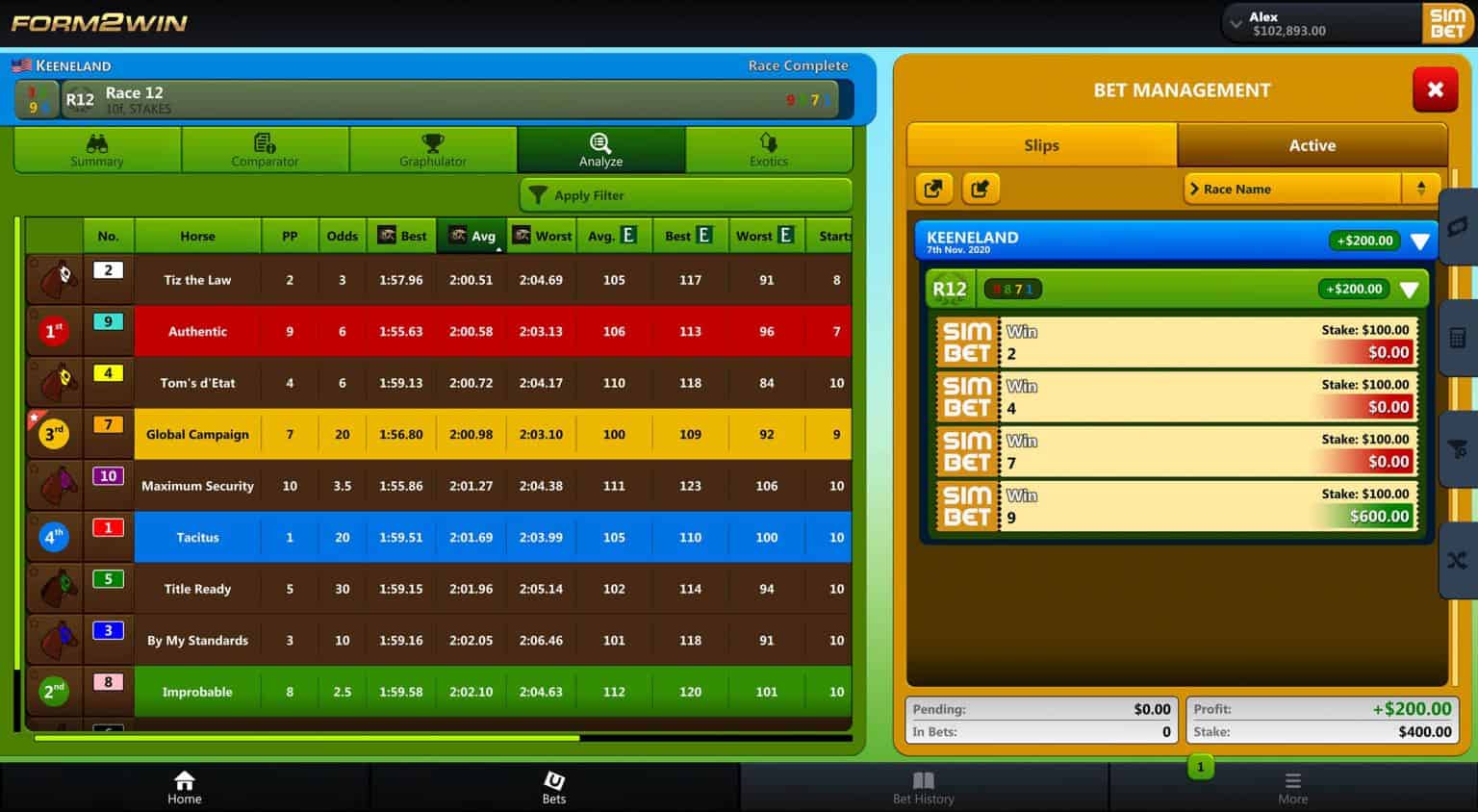 Form2Win includes easy-to-learn and easy-to-use analytical tools, bet calculators and bet simulators designed to empower players and deliver an edge. Use the innovative analytic tools and filters to develop your personal betting angle, test its viability with simulators, and then apply to real bets.
Download the Form2Win app and start developing your custom strategy for FREE with complementary access to the prior two days of racing data!
Learn More & Access In Depth User Guides
Official Betting Partner & Real Time Odds Provider