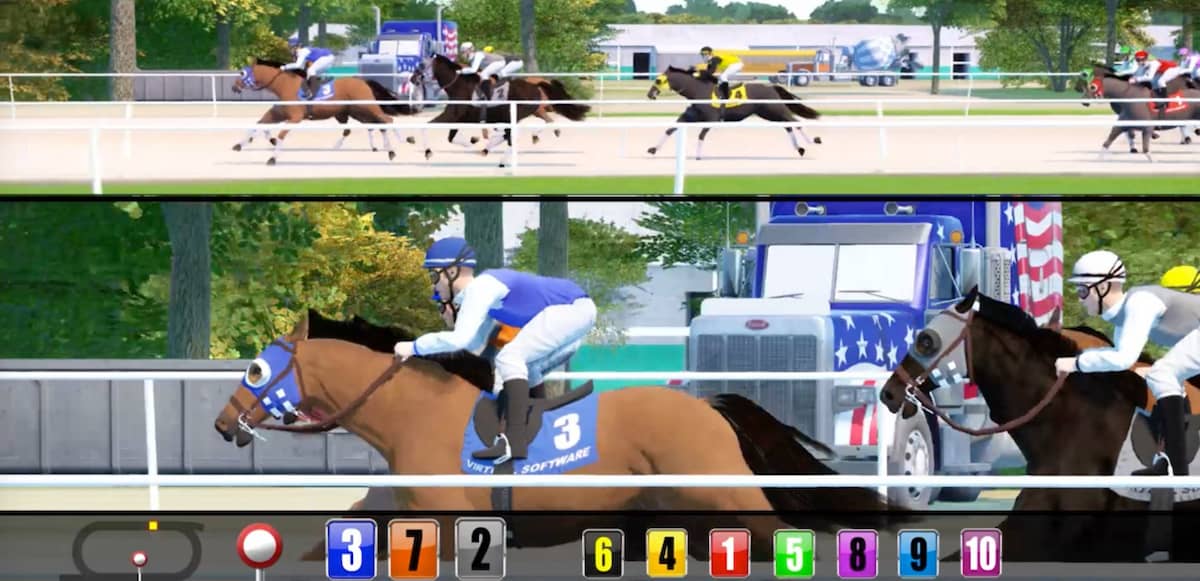 Daily virtual racing from Tampa Bay Downs, Palm Beach and Derby Lane on AmWager
* Virtual Racing is not available to KY and NY residents
•   Daily race cards created from a database of 100,000 previously ran races at each venue
•   Each race is recreated in the exact order of finish of the live race in the database
•   All bets are co-mingled into the pari-mutuel pools of the virtual racetrack
•   Summarized handicapping information available on all races
Bet Virtual Racing
Bet virtual racing from the Amwager platform like any other race. Simply, choose the virtual track from the track drop down. Click the video button to watch the exciting races taking place at the virtual venues, complete with their familiar backdrops and engaging race calls! What makes this technology truly amazing is that when you watch a virtual race, you are seeing something completely unique being created in real time from the historical data. These are not pre-created videos being replayed. While the runners will always finish in the exact order of the historical race, the runners may have different positions throughout the virtual re-creation to ensure an original experience.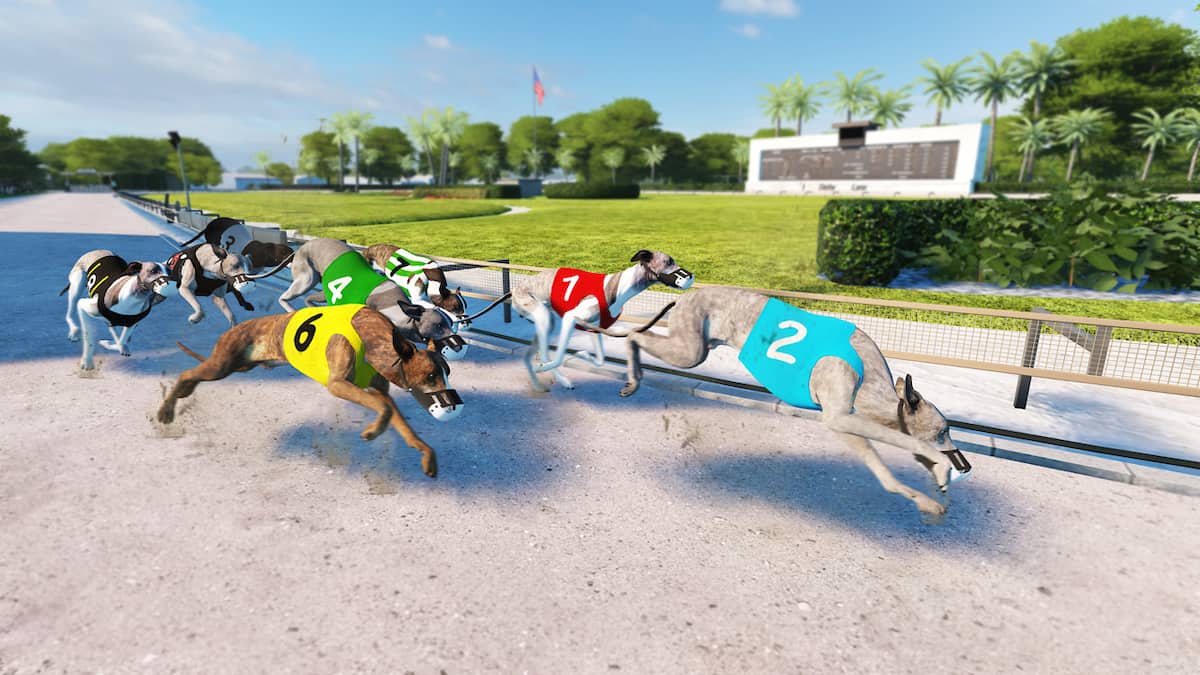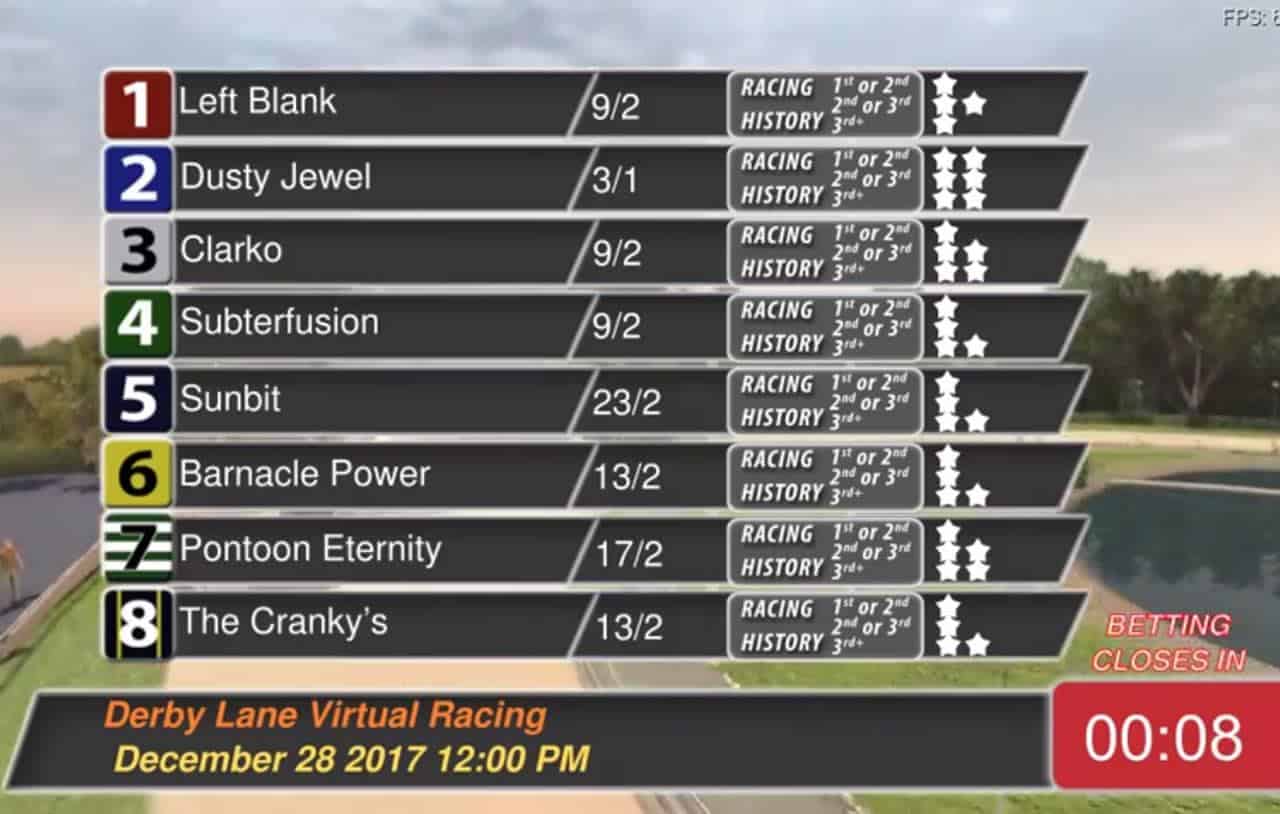 Handicapping Virtual Racing
The virtual runners' past performances are summarized, taking up to (6) prior races into account. A visual representation of this performance summary is displayed prior to the race running.
The display is three lines of stars describing the data:
•   The First line indicates the proportion of 1st and 2nd places
•   The Second line indicates the proportion of 2nd and 3rd places.
•   The Third and final row indicates the proportion of 3rd or lower finishes.