Hippodrome Anse de Moidrey
Don't forget you can wager on the races with AmWager
Wager on live horse races like a Pro with AmWager.
Simple…We are the best online wagering platform today. Real-time updates, exclusive tools, custom wagering types, player-focused design. Not using AmWager is like playing in the kiddie pool.
Powerful, fast, innovative, secure, yet easy to use! All because we value and listen to our customers.
Hippodrome Anse de Moidrey
Hippodrome Anse de Moidrey is a horse-racing track in Pontorson, France. It opened in 1896 st 39 Rte de la Grève Moidrey.
Mont-Saint-Michel, also called "Hippodrome Maurice Jan" or "Hippodrome de Pontorson,  located at 50116 Mont-Saint-Michel, on the former town of Moidrey, at a place called Anse Moidrey in front of the mill Moidrey, 13 km away from Pontorson station, and 60 km away from Rennes airport.
Although founded in 1896, the Société des Courses du Mont-Saint-Michel – Pontorson did not have its racecourse until the end of the Second World War. The Maurice Jan racecourse is thus built in Moidrey on ​​approximately 20 hectares. It regularly hosts a stage of the Grand National du Trotting.
The racecourse of Mont-Saint-Michel has a pink sand trot track, rope on the right, which measures 1200 meters, including a finish line of 320 meters. Due to the sand that covers it and the saline climate of the region, this surface is quite technical and requires maximum resistance from competitors. The main stand can accommodate 1,200 seated guests, a covered hall, a panoramic restaurant, and entertainment for young and old on race days. The free car park can hold 800 vehicles and has 28 boxes. Admission is free for children under 12 years and 5.5 € for others.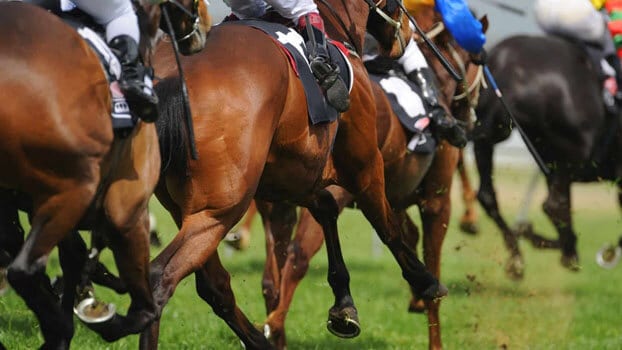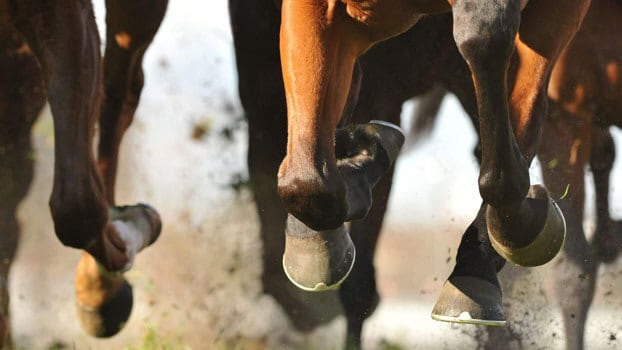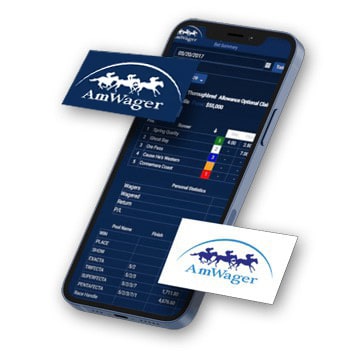 Hippodrome Anse de Moidrey
Don't forget you can wager on the races with AmWager
Wager on live horse races like a Pro with AmWager.