Don't forget you can wager on the races with AmWager
Wager on live horse races like a Pro with AmWager.
Simple…We are the best online wagering platform today. Real-time updates, exclusive tools, custom wagering types, player-focused design. Not using AmWager is like playing in the kiddie pool.
Powerful, fast, innovative, secure, yet easy to use! All because we value and listen to our customers.
Hippodrome De Mauquenchy
Hippodrome De Mauquenchy is a horse-racing track in Mauquenchy, Seine-Maritime, France. It is opened in 1843, at Sotteville-Les-Rouen.
It was originally located on the heather racecourse of Sotteville-Les-Rouen, which its first races were on August 26 and 27, 1843. However, due to its slightly sloping terrain and competition from other French racetracks, it had struggled. Hence, it was relocated in Mauquenchy, Seine-Maritime, 35 km northeast of Rouen, in the heart of the Pays de Bray. It was inaugurated in its new location in 2005 under the chairmanship of Jacques Brion.
A racecourse dedicated to Trotting with 20 annual races. Due to the site's versatility, it can accommodate other equestrian activities such as jumping meetings, complete courses, or cross-coupling contests. It also offers harness races in a bucolic, hilly setting.
It has a sandy track dedicated to the long trot of 1300 meters, with rope on the left. The longitudinal profile is almost flat (slope of 0.5%). The cross-section with 1% in a straight line and 10% in a slope. The width is 24m on the finish line and drops to 16 m on the bend. The track is designed with careful embankments to guarantee soil characteristics and drainage.
It has a multifunction hall with 640 seats (32 reserved for people with reduced mobility). The lower gallery has 734 seats, while the outside grandstand has 1,365 seats. It covers more than 315 hectares, of which 76 hectares are dedicated specifically to the racetrack.  The car park is for 1 800 vehicles. Other facilities in the track are a covered market, areas dedicated to professionals (trainers, jockeys), a panoramic restaurant for 300 persons, a bar, and a café. There is also a sheltered stand with 708 seats, four lounges, and one terrace that can be privatized. It also offers a reception hall of 370 m2 and more than 5 hectares of central lawn. Its indoor arena has 680 seats measuring 1,700m2.  It has a television control room, 120 straw boxes and ten stalls, and 35 counters for betting.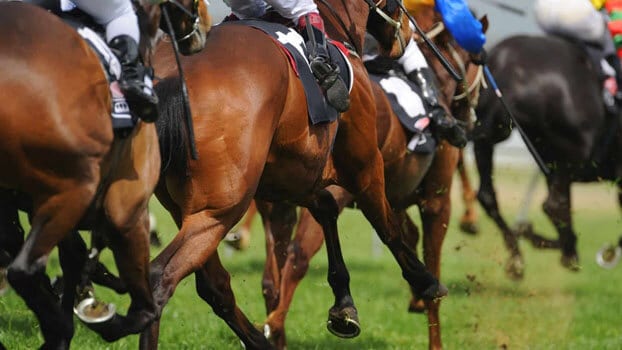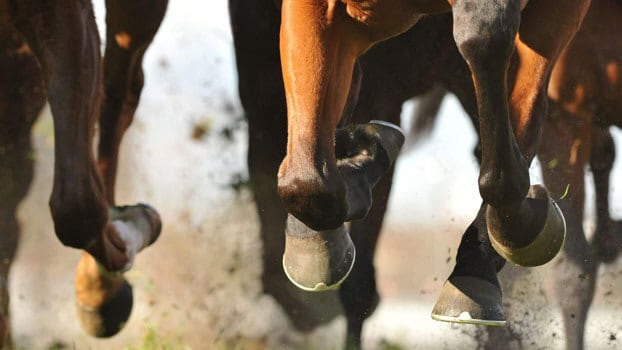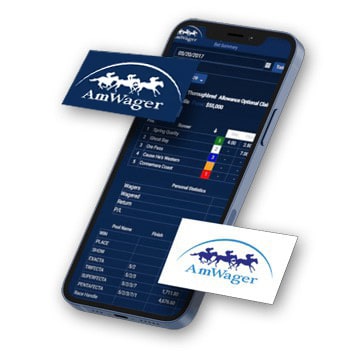 Don't forget you can wager on the races with AmWager
Wager on live horse races like a Pro with AmWager.