Ellis Starr, widely known as "Ubercapper", has been studying horse racing for over 35 years and fully understands all aspects of handicapping and wagering. Nearly 20 years ago, Ellis was one of the first to publish his selections on the Internet and became an immediate success by sharing the methodology he uses as part of the top-quality selections and analysis he publishes.
AmWager is proud to have Ellis as one of our handicappers and we encourage you to listen to his horse racing podcast each week to learn about his horse racing picks and get a leg up in the races.
$300 Deposit Match. Cashback Rewards.
Bet on live horse races like a Pro with AmWager.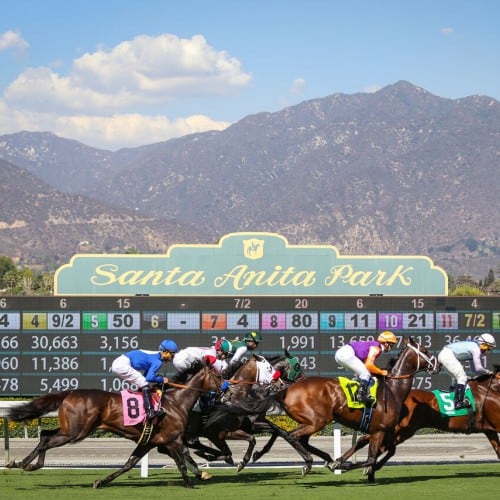 Santa Anita Sprint Championship Stakes – Race 6 at Santa Anita – Post Time 6:37 PM Eastern Win contenders: Visitant, Dr. Schivel Analysis: Bob Baffert saddles a trio here in Arabian Lion, Fort Bragg and Speed Boat Beach, the latter coming back off nearly 10 months off, having run on dirt just once, in his debut, and wiring the field in that race. As a horse coming back from a long layoff, and with three
Read More »