Don't forget you can wager on the races with AmWager
Wager on live horse races like a Pro with AmWager.
Simple…We are the best online wagering platform today. Real-time updates, exclusive tools, custom wagering types, player-focused design. Not using AmWager is like playing in the kiddie pool.
Powerful, fast, innovative, secure, yet easy to use! All because we value and listen to our customers.
Palm Beach Kennel Club
Palm Beach Kennel Club is a former greyhound racetrack in West Palm Beach, Florida, United States. It opened in 1932, at 1111 North Congress Avenue.
History of Palm Beach Kennel Club
1932 – The PBKC was inaugurated and opened 24 mutuel windows housed in the original wooden grandstands, with approximately 4,000 guests on the opening night in 1932. The racing "season" that year lasted only 38 racing days, with a total year attendance of 72,585.
1940 to 1950s – The O.M. Carmichael family built the track, and from 1940 to the 1950s, they sold the track to a group headed by Phil Bryan, which was again later sold to another group headed by Bernie Griffin. 
1953 to 1970 – John Boggiano purchased the track and ran it for 18 years from 1953 to 1970. During his ownership, the facility was refurbished, adding five televisions to the grandstand.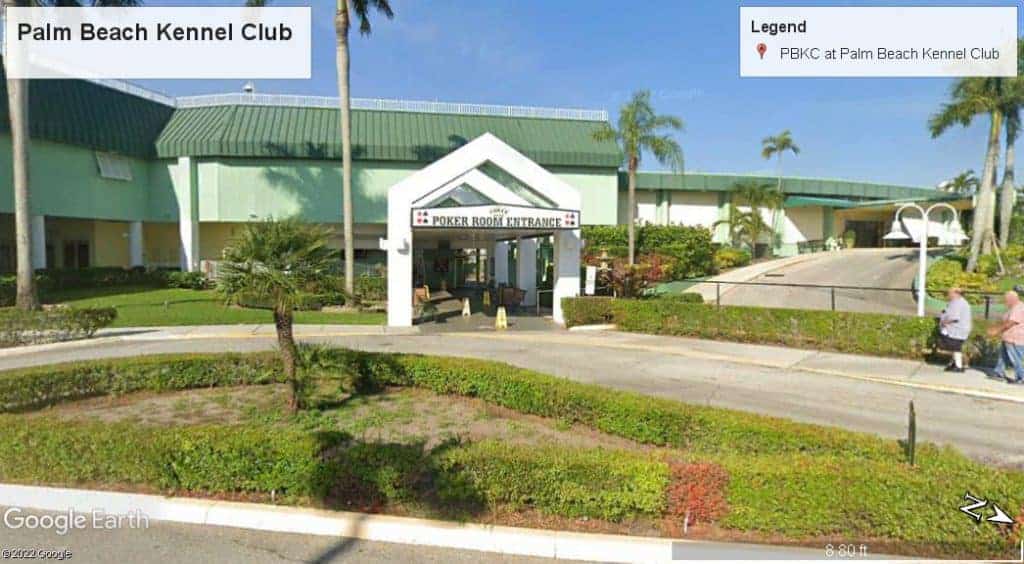 1962 – The original grandstand was replaced with a steel and concrete structure. 
1969 – The paddock room building was added in 1969 as a Private Club in the PBKC. 
1970 – Palm Beach Kennel Club was sold again to the Rooney family, which operated the club, introduced many new entertainment options, and received numerous community awards and honors. 
1987 – It became famous that year-round racing was granted in a bill passed by the Florida Legislature. The club's popularity garnered nearly a million patrons visits during the 1980s.
1991 – Simulcast greyhound, horse, harness, and jai alai wagering were introduced, featuring races at top tracks from all over the United States and abroad. 
1997 – Poker was introduced to Palm Beach County at the Palm Beach Kennel Club, opening a state-of-the-art 64-table Poker Room in 1997.
2020 – Despite its popularity, the amendment in 2018 was passed, indicating the official stop to dog racing started on January 1, 2020. Palm Beach Kennel Club is one of the last tracks still standing and held its final greyhound race on New Year's Eve of 2020. However, the club president, Patrick J. Rooney Jr., assured the people that every greyhound would surely find their new home. Among the nearly 600 greyhounds that run at Palm Beach Kennel Club, some will go on to race in other states where it remains legal, and others will be returned to their owners, while the remaining will go up for adoption at four different South Florida organizations, including Awesome Greyhound Adoptions, Greyed A Greyhound Assistance & Placement Services, Inc., Greyhound Pet Adoption Florida Southeast Inc. and Greyhound Support Transport, Inc.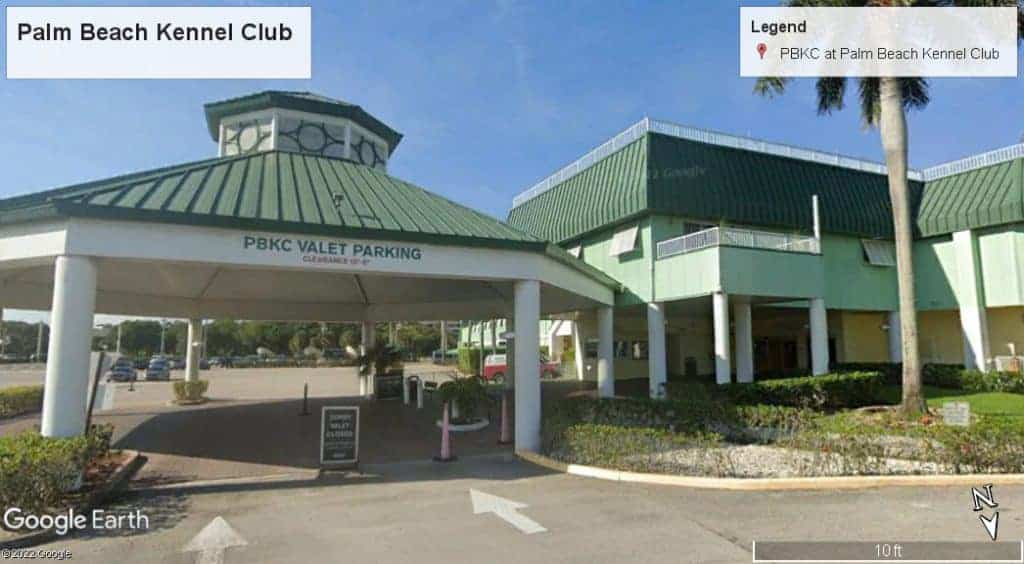 🐎The Paddock Restaurant

It is open on Wednesdays, Thursdays, and Sundays from 11:30 am to 6 pm and from 11:30 am to 8 pm on Fridays and Saturdays.

🐎The Terrace Restaurant

Lunch – Wednesday – Sunday from 11:30 am

Dinner – Friday & Saturday from 6:00 pm
Location and Access to the Racecourse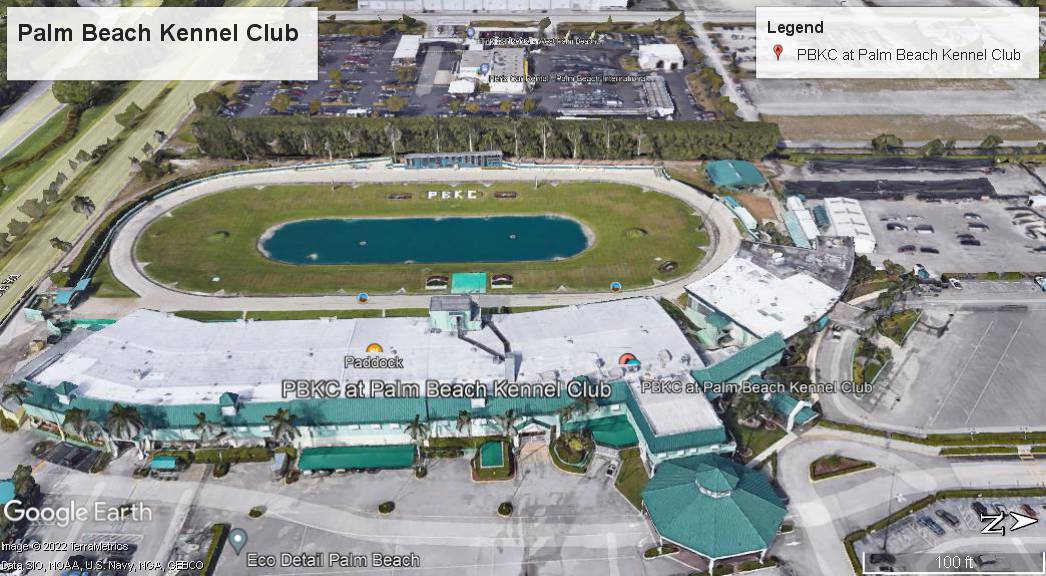 It is located in West Palm Beach, Florida. Although there is no more live greyhound racing, the PBKC continues to

simulcast

live greyhound racing and horse racing and adds poker games.
Other racetracks are sorted and listed on the page "List of Racetracks". To view the full list, hit the button below. You can also check the horse racing types and breeds to have a lot more in-depth knowledge about horse racing. 
You can also check Palm Beach Kennel Club results and Palm Beach Kennel Club entries using our AmWager platform for FREE!
It is easy to access and fast as 1, 2, 3!
So what are you waiting for?
STOP HORSING AROUND, GET SERIOUS, GET AMWAGER !
Sign Up now for FREE and wager like a PRO with AmWager