Don't forget you can wager on the races with AmWager
Wager on live horse races like a Pro with AmWager.
Simple…We are the best online wagering platform today. Real-time updates, exclusive tools, custom wagering types, player-focused design. Not using AmWager is like playing in the kiddie pool.
Powerful, fast, innovative, secure, yet easy to use! All because we value and listen to our customers.
Aintree Racecourse
Aintree Racecourse is a horse-racing track in Aintree, Liverpool, United Kingdom. It opened in 1829 at Ormskirk Rd.
Situated in Aintree, Metropolitan Borough of Sefton, Merseyside, England, bordering the city of Liverpool, and founded on July 7, 1829, and ran flat races for some years until steeplechases were introduced in 1836, which became famous for annually holding the world-famous Grand National steeplechase. The first Liverpool Grand Steeplechase ran on February 29, 1836. However, most people favor the 1839 event as the inaugural one, the 'Grand Liverpool Steeplechase', and advertised as being "four miles across the country". It continued to progress until the Second World War when the course was requisitioned for utilization as a storage depot with hundreds of service members from the USA being stationed there. It opened again on April 4, 1946, for the Spring Meeting. Then in 1949, Mrs. Tophams purchased the racecourse from Lord Sefton after leasing the course for 100 years.
In July 1964, Mrs. Topham declared to sell the racecourse to a property developer, Capital & Counties, to build housing. Then, in 1973, the last Grand National meeting was run by the Topham family as Aintree was purchased by a local property developer, Bill Davies. In December 1983, the Jockey Club bought the course from Bill Davies.
Major redevelopment occurred in 2006, including a new parade ring, weighing room, and winners' enclosure. Moreover, the old weighing room was converted into a wine bar and museum. More development happened after a year when they added two new grandstands, named after the Earl of Derby and Lord Sefton. Then in 2015, the old weighing room and winners' enclosure were named 'McCoys' to honor the jockey A. P. McCoy, who had ridden in his final Grand National.
It has two courses, the Grand National and Mildmay courses, in which the Grand National course is set over two circuits of the track and a total of four miles four furlongs, and represents the most challenging jumps race for horse and rider. It is set over 30 unique spruce-covered fences, including the Chair, Becher's Brook, and the Canal Turn. Inside is the easier Mildmay course which has birch fences. Its major feature is its sharpness, and the fences there are stiffer than used to be the case.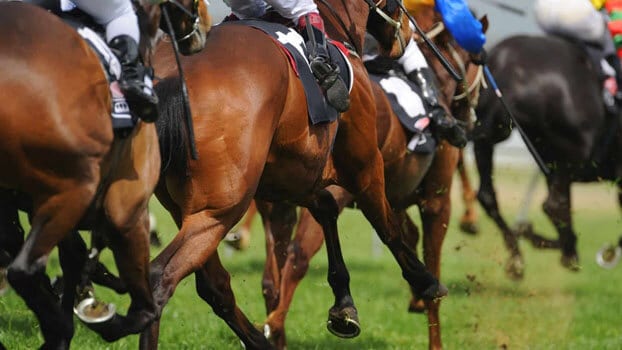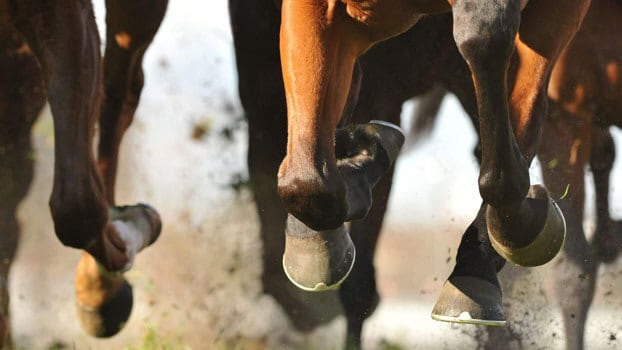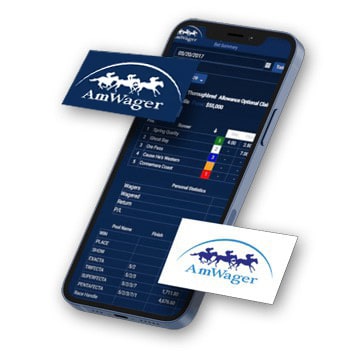 Don't forget you can wager on the races with AmWager
Wager on live horse races like a Pro with AmWager.