Don't forget you can wager on the races with AmWager
Wager on live horse races like a Pro with AmWager.
Simple…We are the best online wagering platform today. Real-time updates, exclusive tools, custom wagering types, player-focused design. Not using AmWager is like playing in the kiddie pool.
Powerful, fast, innovative, secure, yet easy to use! All because we value and listen to our customers.
Assiniboia Downs
Assiniboia Downs is a horse-racing track in Winnipeg, Manitoba, Canada. It opened in 1958, at Portage Avenue.
History of Assiniboia Downs
1957 – Preparations to establish the horse racing venue started with a seating capacity of 5,000 spectators on September 1957. It took seven weeks to complete construction.
1958 – The Assiniboia Downs replaced the former Polo Park Racetrack on June 10, 1958, which was demolished for Polo Park Shopping Centre.
1987 – Videon Cable-TV and Westman Cable's application to the CRTC to telecast live horse racing from Assiniboia Downs was approved on December 1987.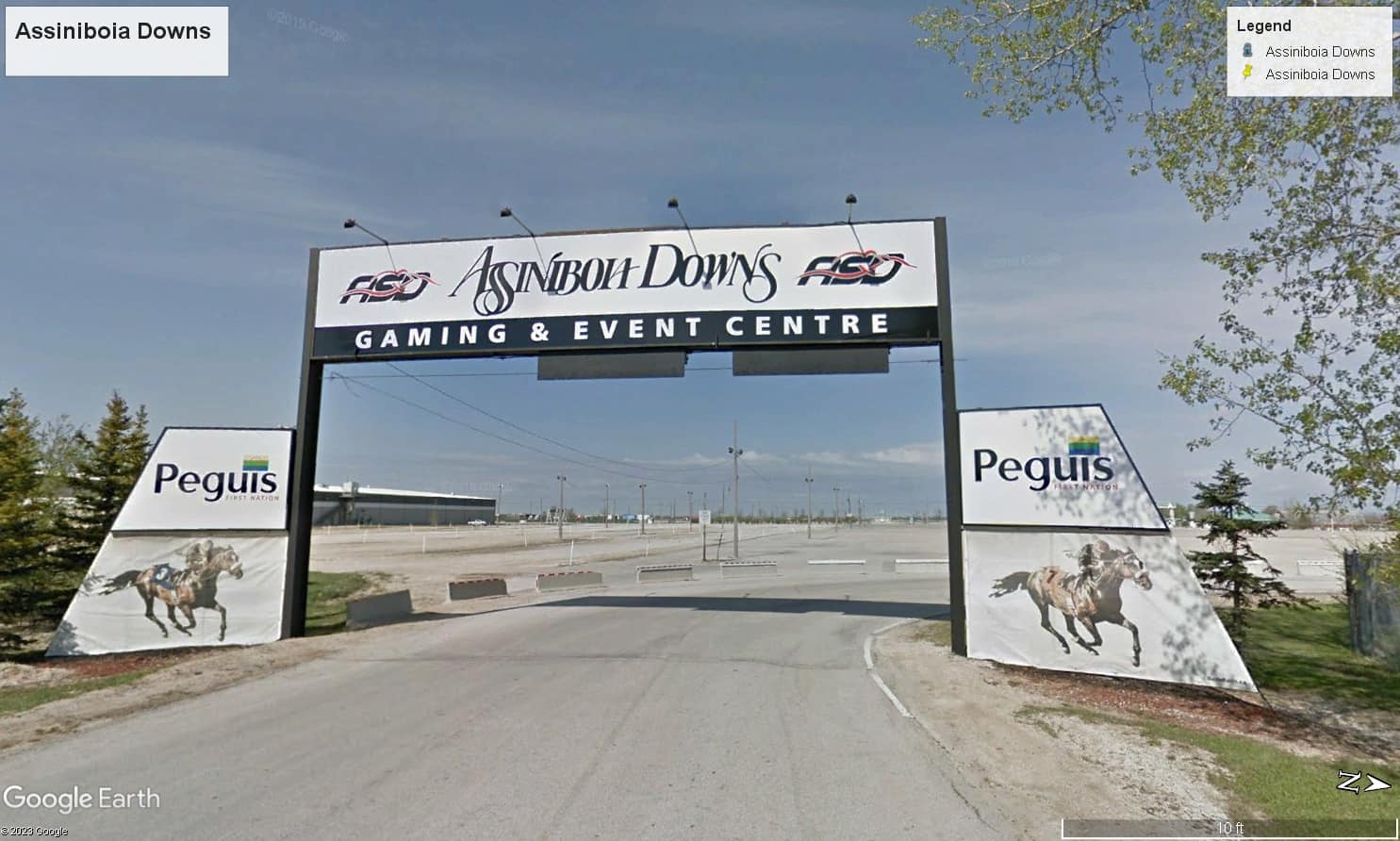 1988 – Videon Cable-tv began telecasting Assiniboia Downs live harness racing to allow off-track betting via telephone (Telephone Account Betting) on January 23, 1988.
1997 – The Assiniboia Downs is the home of the annual Manitoba Derby, a non-graded stakes event for 3-year-olds that has been held since 1997.
Track Details and Other Facilities
🐎Club West Dining & Lounge

It is located on the 2nd level.

It can be accessed from the Club West Gaming Lounge or Race Book areas.

It is open daily from 10:00 AM to 1:00 AM.

🐎Happy Hour

It is open daily from 3:00 PM to 5:00 PM and 9:00 PM to close.

It is not available during live racing.

🐎Live Racing Dining
It is open every live racing from Monday to Wednesday at 7:30 PM.

It is located at the Plaza dining.

It offers VIP tables.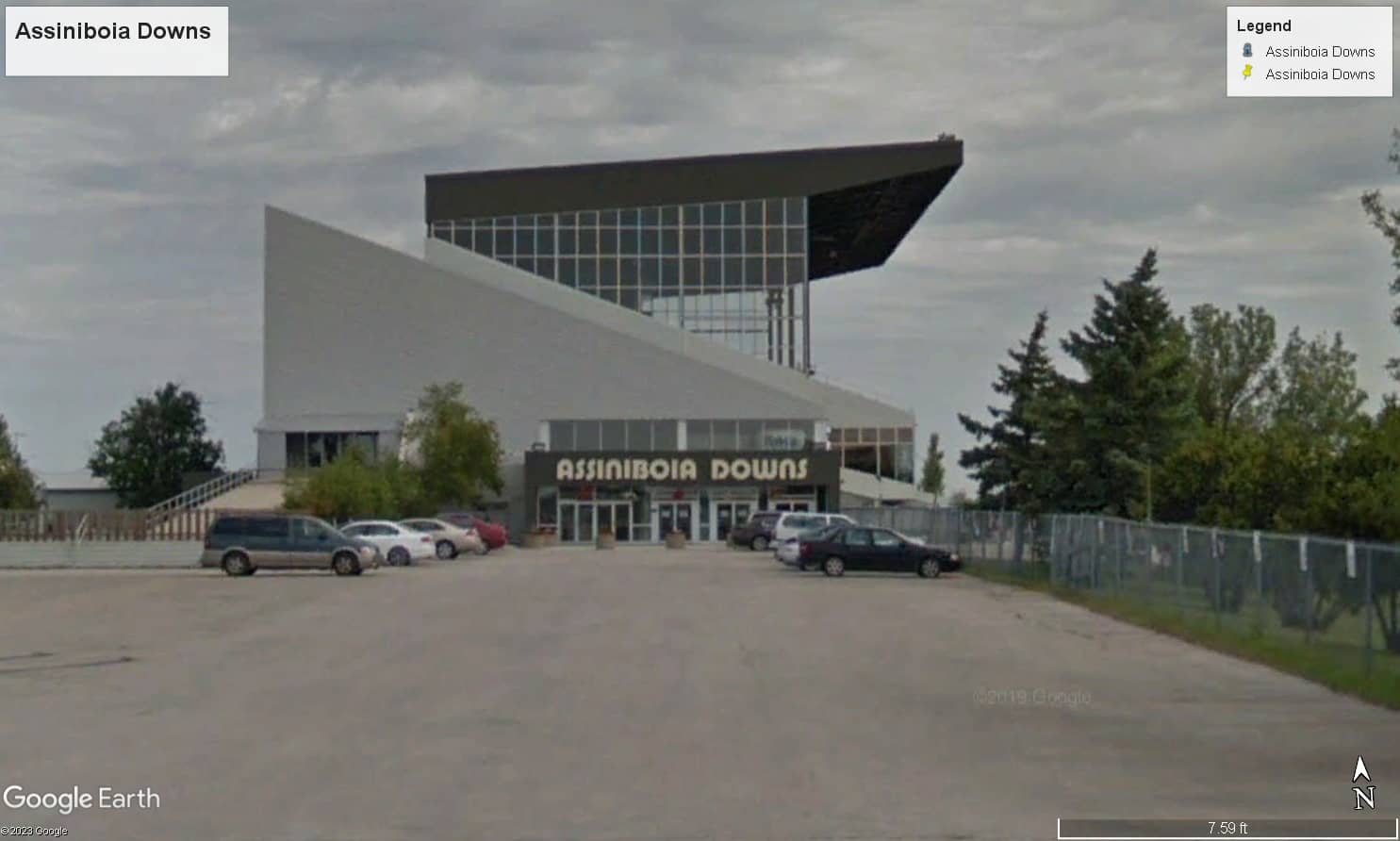 🐎

Terrace Dining Room

It is located on the second level of the complex.
It provides premier seating and dining.
🐎

Finish Line Banquet Room

It can accommodate private banquet facilities for 30 to 300 guests.
It is located on the lower level.

🐎

Club West Restaurant & Gaming Lounge

It is located on the second level of the complex.
It features a 500-seat restaurant and bar,
It has a 140 VLT gaming lounge and a Las Vegas-style televised racing area open 365 days a year.
🐎

Main Floor


It measures 25,000 square feet.
It can accommodate up to 1,500 guests, depending on the event.

🐎

Third Floor

It measures 16,000 square feet.
It has several functions that can accommodate 1,000 people.
It also provides outdoor access with a good view of the track.

🐎

Parking Lot, Tarmac &

Infield

Area

It can be utilized for any large-scale event, including but not limited to concerts and festivals.

🐎

Trackside Patio or Track view Gallery

Guests can watch the horses down the track from a semi-private area.
Race Schedule and Major Events & Races
Assiniboia Downs Race Schedule
Racing Events at Assiniboia Downs
🐴Manitoba Derby (1 1/8 miles)
🐴Manitoba Oaks (1 mile)
🐴C.T.H.S. Sale Stake (6 furlongs)
🐴Gold Cup (1 1/8 miles)
🐴Manitoba Mile (1 mile)
🐴Winnipeg Futurity (6 furlongs)
Location and Access to the Racecourse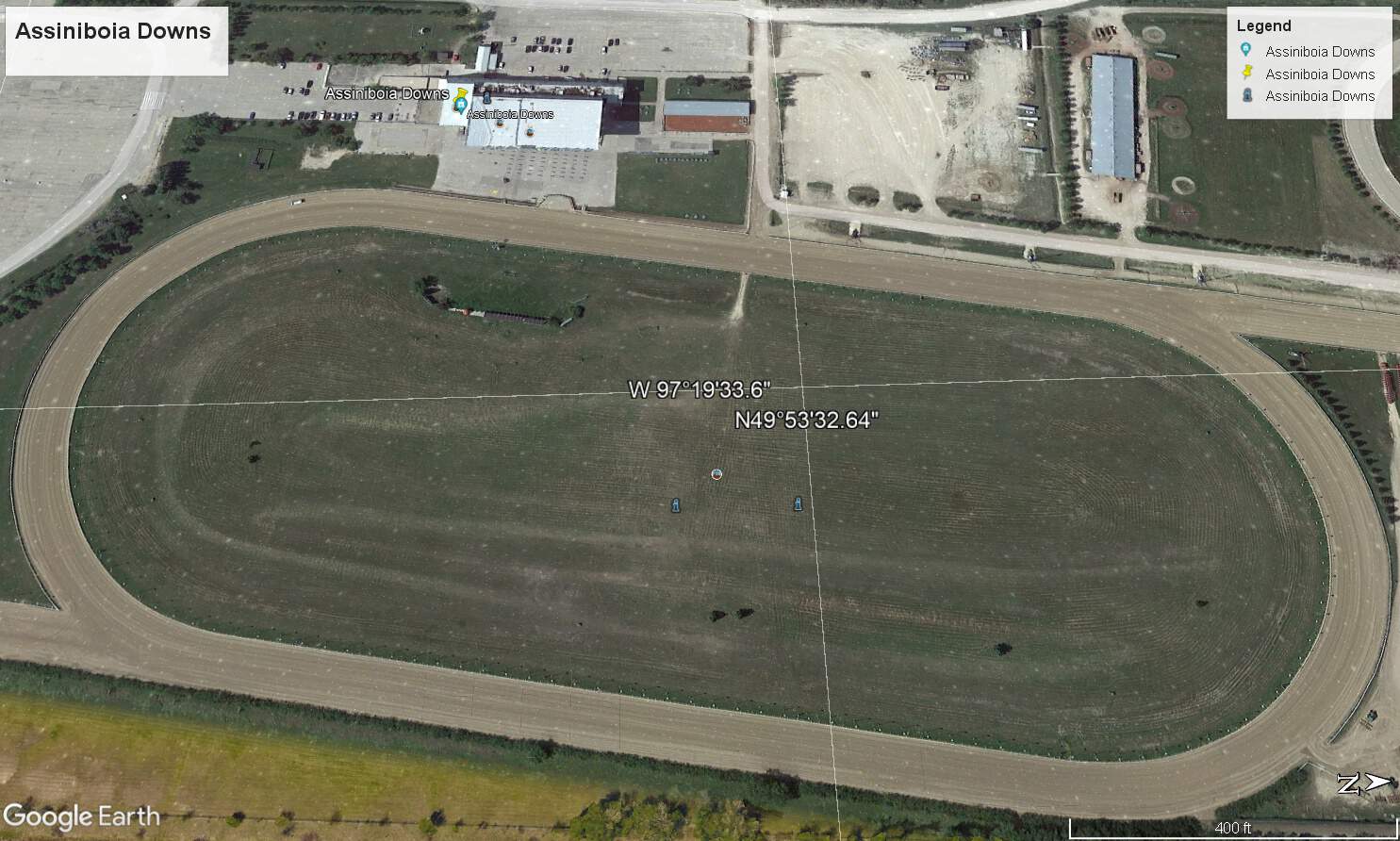 The Assiniboia Downs is a Canadian racetrack in Winnipeg, Manitoba, operated by the Manitoba Jockey Club.
It is in the Winnipeg suburb of St. James-Assiniboia, on the city's western edge, near the intersection of the Perimeter Highway and Portage Avenue.
Other racetracks are sorted and listed on the page "List of Racetracks". To view the full list, hit the button below. You can also check the horse racing types and breeds to have a lot more in-depth knowledge about horse racing. 
You can also check Assiniboia Downs results and Assiniboia Downs entries using our AmWager platform for FREE!
It is easy to access and fast as 1, 2, 3!
So what are you waiting for?
STOP HORSING AROUND, GET SERIOUS, GET AMWAGER !
Sign Up now for FREE and wager like a PRO with AmWager