Don't forget you can wager on the races with AmWager
Wager on live horse races like a Pro with AmWager.
Simple…We are the best online wagering platform today. Real-time updates, exclusive tools, custom wagering types, player-focused design. Not using AmWager is like playing in the kiddie pool.
Powerful, fast, innovative, secure, yet easy to use! All because we value and listen to our customers.
Ayr Racecourse
Ayr Racecourse is a horse-racing track in Ayr, Scotland, United Kingdom. It opened in 1907, at Whitletts Rd.
It was founded in 1907 as a replacement for another nearby course at Racecourse Road, located in Craigie, to the north of the River Ayr, a half-mile (1 km) east of the town center.
The site covers 62.7-ha (155-acre) that features both flat racing and National Hunt (over jumps), with up to 30 meetings a year. It is also home to the Scottish Grand National and Ayr Gold Cup, the richest sprint handicap in Europe. As a result, it is acknowledged as the most known track in Scotland and voted as the best racecourse in Scotland and the North East 19 times by the Racegoers Club, including the previous nine in a row.
In 1950, a jumps track was established, and the Scottish Grand National was transferred to the track after Bogside Racecourse was closed down in 1966. It is now regarded as the premier racecourse in Scotland. In the late 1990s, the course badly needed investment and a new owner to redevelop the track. By the end of 2002, a bidding process was set up, and more than 41 offers were received for the racecourse. In May 2003, the successful bid went to Ayrshire businessmen Richard Johnstone and Alan Macdonald.
A Public Inquiry took place in November and December 2005, and in May 2006, the Scottish Executive granted outline planning permission for the Masterplan. Upwards of £20 million has already been spent on a whole host of improvements. The Princess Royal Exhibition, Banqueting and Conference Centre over four floors boasts excellent facilities, including the £4.5 million Ayrshire Suite, opened in April 2008.
The track is a left-handed oval of 12 furlongs, including a half-mile run-in. A six-furlong chute joins the round track after just over a furlong. The course is generally flat, with gentle undulations, particularly in the straight. The turn approaching the straight is slightly downhill, and those prominent can gain an advantage once in line for home.
Hurdle races are run over distances of 2 miles 1 furlong; 2 miles 4 furlongs; 2 miles 6 furlongs; 3 miles 110 yards; 3 miles 2 furlongs 110 yards; and 3 miles 3 furlongs 110 yards. While chases are run over 2 miles, 2 miles 4 furlongs, 2 miles 5 furlongs 110 yards, 3 miles 1 furlong, 3 miles 2 furlongs 110 yards, 3 miles 3 furlongs 110 yards, 3 miles 5 furlongs, and 4 miles 110 yards (Scottish National).
The track also offers a restaurant, a corporate/conference that can accommodate 100 attendees, features wedding packages as their best service, and facilities or viewing platforms for disabled patrons.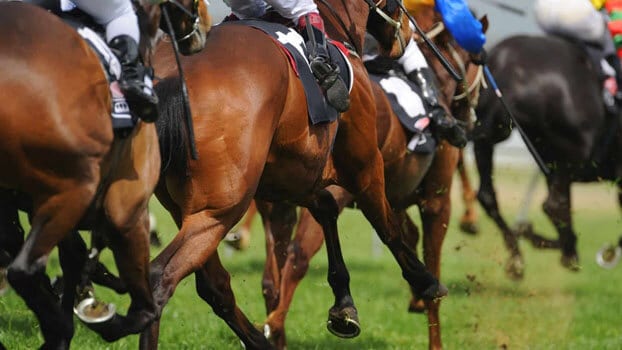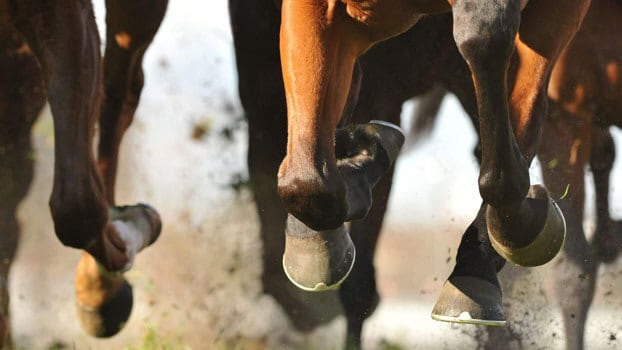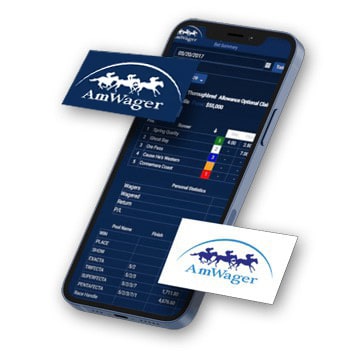 Don't forget you can wager on the races with AmWager
Wager on live horse races like a Pro with AmWager.