Don't forget you can wager on the races with AmWager
Wager on live horse races like a Pro with AmWager.
Simple…We are the best online wagering platform today. Real-time updates, exclusive tools, custom wagering types, player-focused design. Not using AmWager is like playing in the kiddie pool.
Powerful, fast, innovative, secure, yet easy to use! All because we value and listen to our customers.
Carlisle Racecourse
Carlisle Racecourse is a horse-racing track in Carlisle, Cumbria, United Kingdom. It opened in 1904, at Durdar Rd.
The racing held at Carlisle was recorded in 1559 at Swift (the original location of the track). Now, it is a thoroughbred horse racing track relocated in the village of Blackwell near Carlisle, on the southern fringe of the city of Carlisle in the county of Cumbria in northwest England. The course was relocated to its present site in 1904, owned by Jockey Club Racecourses. Then on July 2, 1929, the track showcased the first-ever Totalisator Board operated in pool betting system on a British racecourse.
It has three jumping tracks in total, and all are a little more undulating than the flat track, one for steeplechases around the outside and the two on the inside for hurdles. The track's round course is a right-handed, galloping, pear-shaped track. Its six-furlong course, which involves two right-handed bends, is level for the first two furlongs. Over jumps, there are nine fences per circuit and a run-in of 300 yards. Sprint races take place on a small chute near the final bend, making the track reasonably straight, but for longer races, they must take on the long sweeping bend before the home straight.
Carlisle racecourse also offers premier Enclosure on race days, allowing access to the first floor Patterson Bar, the Red Rum Bar, Family Bar, Parade Ring, and Pre-Parade Ring. The track also features rooms for corporate events such as conferences, exhibitions, and meetings. There is also Bell Hall, an open plan room on the ground floor of the grandstand that has vehicular access suitable for exhibitions. Moreover, the grandstand also has free Wi-Fi and presentation equipment, such as an LCD projector, screen, flipchart, and pens.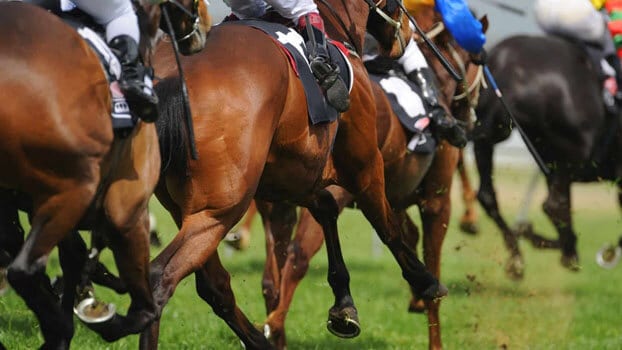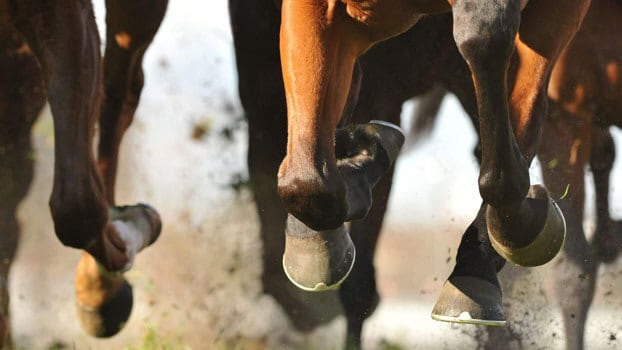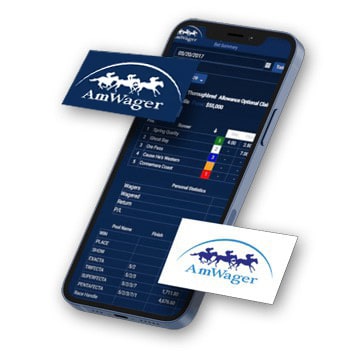 Don't forget you can wager on the races with AmWager
Wager on live horse races like a Pro with AmWager.