Century Mile Racetrack and Casino
Don't forget you can wager on the races with AmWager
Wager on live horse races like a Pro with AmWager.
Simple…We are the best online wagering platform today. Real-time updates, exclusive tools, custom wagering types, player-focused design. Not using AmWager is like playing in the kiddie pool.
Powerful, fast, innovative, secure, yet easy to use! All because we value and listen to our customers.
Century Mile Racetrack and Casino
Century Mile Racetrack and Casino is a horse-racing track in Edmonton International Airport, Alberta, Canada. It opened in 2019, at Airport Perimeter Road.
History of Century Mile Racetrack and Casino
2019 – Century Mile was opened on April 1, 2019, to replace Northlands Park. Century Mile is a casino and horse racing track.
Track Details and Other Facilities
🐎Stalls and Spaces

Over 800 stalls and veterinarian space.

🐎Slots & VLTs

It offers more than 600 slot machines.

🐎Replay Arena

Social gaming offers electronic roulette, baccarat, blackjack, and new slot machines.

🐎Events

It has modern indoor and outdoor spaces.
It offers catering for formal dinners, board meetings, and corporate events.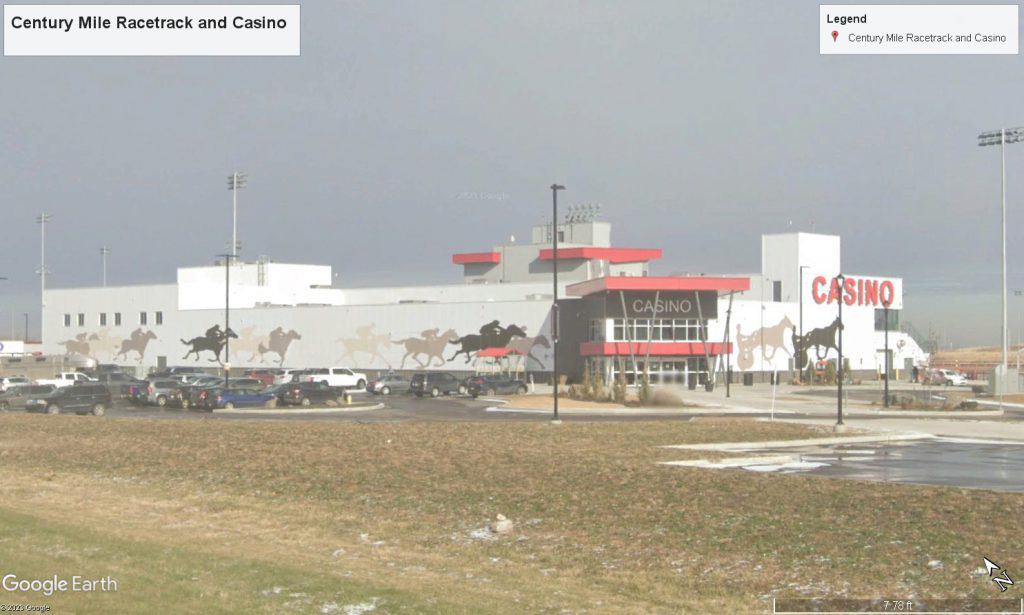 🐎The Derby Restaurant

It is led by Executive Chef Mike Doppler.
It is located inside the casino.
Open Hours

Daily – 9:30 am to 11:00 pm.

Open Hours for Lounge

Sunday to Thursday – 9:30 am – 11:00 pm.
Friday & Saturday – 9:3 0am – 1:00 am.
🐎The Finish Line

It is located on the second level.
The Finish Line Restaurant is open on live racing days.
Reservations for The Finish Line Restaurant open the Monday before each race day.

🐎Main Bar

It is located on the casino floor.
Race Schedule and Major Events & Races​
Century Mile Race Schedule
Thoroughbred

Races

🐴Alberta Sire Stakes Debutante
🐴Alberta Sire Stakes Derby
🐴RedTail Landing Handicap
🐴Chariot Chaser Handicap
🐴Journal Handicap
🐴Western Canada Handicap
🐴Shirley Vargo Handicap
🐴Spangled Jimmy Handicap
🐴RK Red Smith Handicap
🐴Century Mile Handicap
🐴Sonoma Handicap by Martin Deerline
🐴Count Lathum Handicap
🐴Martin Deerline Juvenile
🐴CTHS Sales Stake
🐴Princess Margaret Stakes
🐴Canadian Juvenile Stakes
🐴Speed to Spare Championship
🐴Northlands Park Distaff
🐴Canadian Derby (G3)
🐴Century Casino Oaks
Quarter Horse Stakes

🐴Old Timer's Classic
🐴Century Maiden Express Trials
🐴All Canadian Derby Trials
🐴Century Mile Bonus Challenge
🐴Century Maiden Express Finals
🐴Sales Stakes Futurity Trials
🐴All Canadian Derby Finals
🐴Century Mile Sprint
🐴Horsemen's Division 1 Derby
🐴Horsemen's Division 2 Derby
🐴Sales Stakes Futurity Finals
🐴Century Mile Princess
🐴Alberta Stallion Stakes Futurity Trials
🐴Alberta Stallion Stakes Derby Trials
🐴Alberta Stallion Stakes Maturity Finals
🐴Century Mile Distance
🐴Alberta Stallion Stakes Futurity Finals
🐴Alberta Stallion Stakes Derby Finals
Location and Access to the Racecourse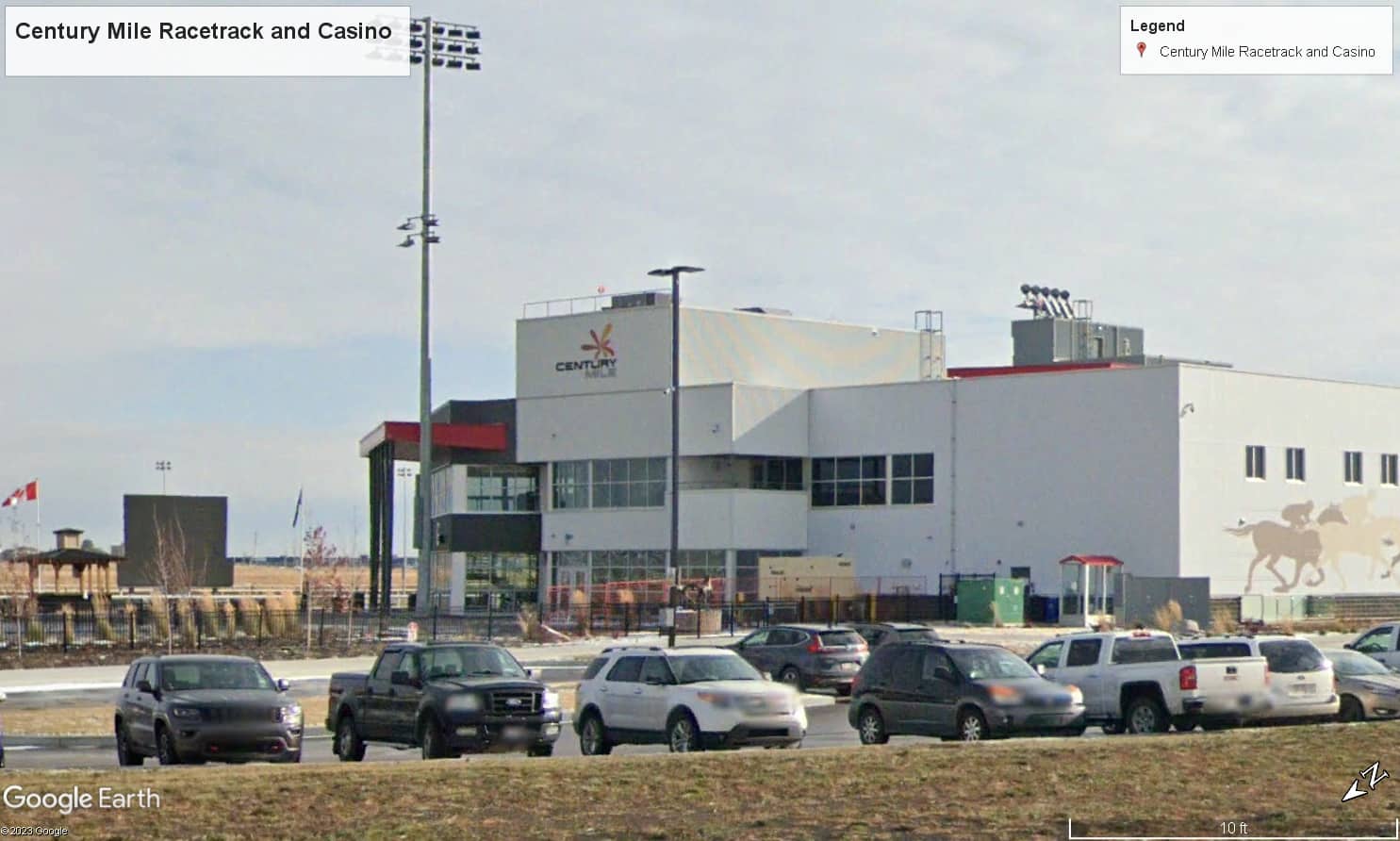 Found next to Edmonton International Airport and is owned by Century Casinos. It is also one of Alberta's two "A-level" horse racing venues.
For the registration, participants should be 12 years of age or older and must be registered individually.
Free Parking
The Century Horse Racing Club

Designed to allow members to leap from horse racing fans to racehorse owners.
Other racetracks are sorted and listed on the page "List of Racetracks". To view the full list, hit the button below. You can also check the horse racing types and breeds to have a lot more in-depth knowledge about horse racing. 
You can also check Keeneland race results and Keeneland race entries using our AmWager platform for FREE!
It is easy to access and fast as 1, 2, 3!
So what are you waiting for?
STOP HORSING AROUND, GET SERIOUS, GET AMWAGER !
Sign Up now for FREE and wager like a PRO with AmWager