Clairefontaine Racecourse
Don't forget you can wager on the races with AmWager
Wager on live horse races like a Pro with AmWager.
Simple…We are the best online wagering platform today. Real-time updates, exclusive tools, custom wagering types, player-focused design. Not using AmWager is like playing in the kiddie pool.
Powerful, fast, innovative, secure, yet easy to use! All because we value and listen to our customers.
Clairefontaine Racecourse
Clairefontaine Racecourse is a horse-racing track in Tourgéville, France. It opened in 1928, at Chem. de l'Hippodrome.
The racecourse is mostly known for Hippodrome de Clairefontaine or Clairefontaine Racecourse, which officially had its first racing on August 8, 1928. From 1928, there were only flat races on the track, and trotting meetings only started in 1932. In 1936, it was nicknamed "little Clairefontaine". As more guests, more space was demanded; hence the SCPA decided to expand the racetrack by purchasing the land in Tourgéville, where two large tracks were built, flat and steeplechase and had its first races during the summer of 1937. However, the track closed in the Second World War in September 1939 and only reopened in 1949. On August 13, 1999, the track also had its first obstacle course and first racecourse in France to offer a night meeting in 2006. Hence, Deauville's Clairefontaine racetrack became a triple discipline racetrack and, for the record, the only one in Normandy coast showcasing flat, trotting, and obstacle courses. It is situated in Route de l'hippodrome, 14800 Tourgeville, near Deauville in the Calvados département in the Normandy région of France.
The track is a 40-acre (16 ha) facility hosts harness racing, flat thoroughbred racing, steeplechase, and hurdle races. Turf track for flat races is 2,000m, from 1,200m to 3,400m; for hurdle races is from 2,700m to 3,600m (from 9 to 13 hurdles); for steeple races is from 3,400m to 4,300m (from 12 to 17 hurdles), and for trotting races is 1350m.
It can accommodate up to 7,000 people, and the stands have a capacity of 700 seats. The reception and information center offers 80 PMH counters, currency exchange, public telephone, and souvenir shops. It also offers catering with a panoramic view with 120 seats, a terrace that can accommodate 120 people, and an area for an outdoor snack (picnic area). It also features bars, the Brok Café, Mumm champagne bar, and Round bar. It has three car parks with 1,200 spaces in total.
It is also open to the public free of charge every weekday afternoon in July and August. Free pony baptisms with graduation, in which three ponies, one double pony, and one team are on the racetrack. Moreover, it offers a free and supervised daycare during afternoon races, organized on a different theme each day, subject to availability. There are also free snacks for children (while stocks last) and free makeup workshop by a facilitator.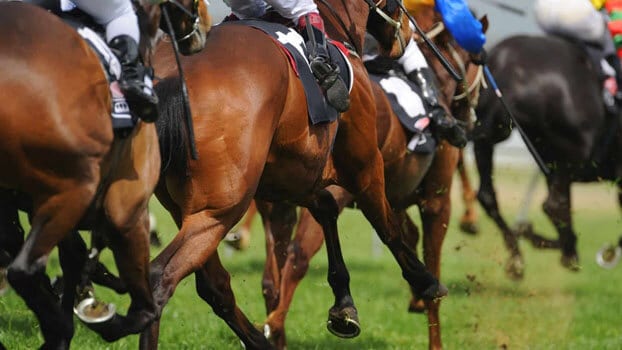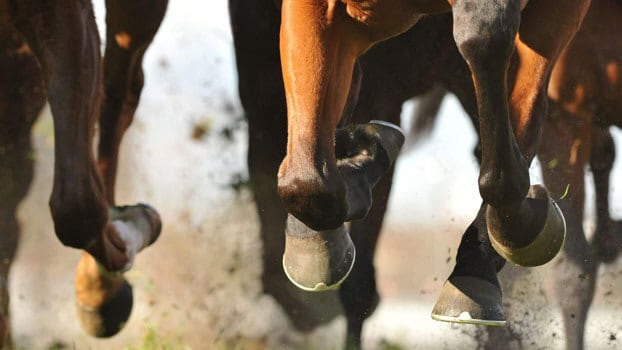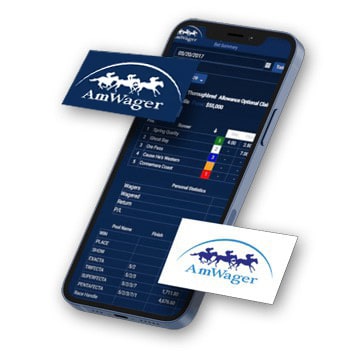 Clairefontaine Racecourse
Don't forget you can wager on the races with AmWager
Wager on live horse races like a Pro with AmWager.