Don't forget you can wager on the races with AmWager
Wager on live horse races like a Pro with AmWager.
Simple…We are the best online wagering platform today. Real-time updates, exclusive tools, custom wagering types, player-focused design. Not using AmWager is like playing in the kiddie pool.
Powerful, fast, innovative, secure, yet easy to use! All because we value and listen to our customers.
Compiegne Racecourse
Compiegne Racecourse is a horse-racing track in Compiègne, France. It opened in 1875, at Av. du Baron Roger de Soultrait
The Compiegne Racecourse features flat racing and steeplechases, situated at Avenue du Baron Roger de Soultrait 60200, in the North of France, which had its inaugural meeting in 1875. The track was built when the local authorities approved the local demands for a racing venue in the town. The location is surrounded by hundred-year-old trees, an enclave in the national forest of Compiègne. It is in the perspective of the Imperial Palace and at the end of the Grand Parc. Although it is far from any construction or urban infrastructure, it is still easy to access less than a kilometer from the town center (Hôtel de Ville de Compiègne).
The track extends over 57 hectares, where the flat track is 2,200 meters in circumference, 900m straight line, and 20 meters wide. The steeplechase track inside the flat track, plus a central eight, a course of fully plasticized hurdles (charcoals and take-off bars), taking a new track of about 2,000 m (8 hurdles). There is also a grass track for the Trot, a cross-country course taking part in the steeplechase, plus eight obstacles exclusively reserved for cross-country skiing.
The turf track for steeplechase races (Diagonal) measures 3,200m and 4,000m, while the turf track for Cross-Country races (Outer track) measures 4,000m and 4,700m.
In distances, the flat distances are 1,400 m – 1,600 m – 1,800 m – 2,000 m – 2,400 m – 2,800 m all with limitation to 18 starters; for hurdles are 3,200 m (11 hurdles) – 3,400 m (12 hurdles) – 3,600 m (13 hurdles) – 3,800 m (14 hurdles); for the Steeple, distances are 3,350 m (14 obstacles) – 3,400 m (14 obstacles) – 3,450 m (16 obstacles) – 3,500 m (15 obstacles) – 3,800 m (16 obstacles) – 3,850 m (17 obstacles ) – 3,900 m (17 obstacles) – 4,100 m (17 obstacles) – 4,500 m (19 obstacles) – 4,900 m (21 obstacles); for cross-country, distance are 4,700 m (23 obstacles) – 5,400 m (27 obstacles); and for Trotting, distances are 2,800 m – setback to 2,825 m.
There are five stable yards with 130 boxes, a veterinary area with five air-conditioned boxes, 6 hot showers, 2 starting stall modules with 14 fully recapitulated places, and two fully recapitulated 8-seater starting stalls. The racecourse can accommodate 1,100 people seated, a car park with 400 spaces, and a restaurant with a 120-seat veranda. They also have a Pari-Mutuel Hippodrome information office, Bank Distributor, Unpaid tickets, Pari-Mutuel counters, and a nursery for children.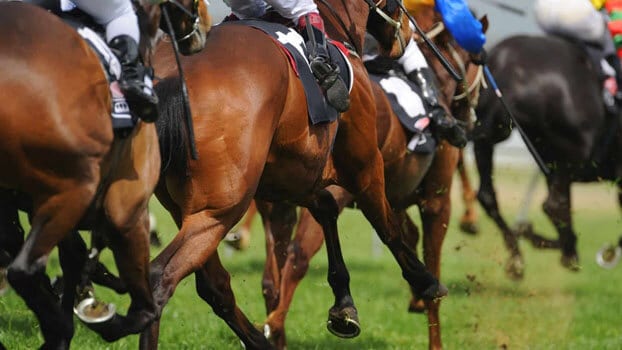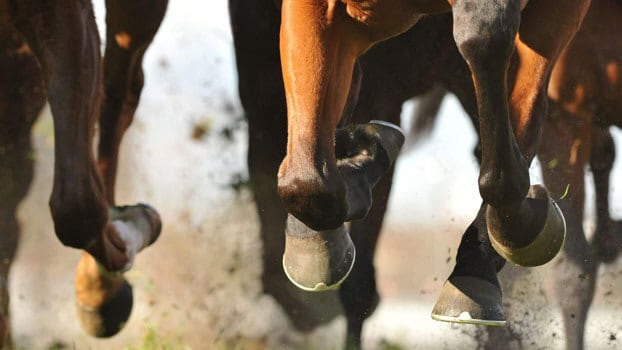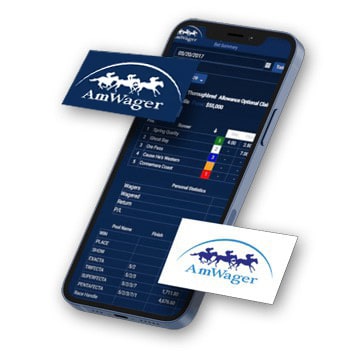 Don't forget you can wager on the races with AmWager
Wager on live horse races like a Pro with AmWager.