Delta Downs Racetrack, Casino, and Hotel
Don't forget you can wager on the races with AmWager
Wager on live horse races like a Pro with AmWager.
Simple…We are the best online wagering platform today. Real-time updates, exclusive tools, custom wagering types, player-focused design. Not using AmWager is like playing in the kiddie pool.
Powerful, fast, innovative, secure, yet easy to use! All because we value and listen to our customers.
Delta Downs Racetrack, Casino, and Hotel
Delta Downs Racetrack, Casino, and Hotel is a horse-racing track in Vinton, Louisiana, United States. It opened in 1973, at Delta Downs Dr.
Originally, it was opened in 1973 under the direction of Lee Berwick as a facility for Quarter Horse racing, then went to hold Thoroughbred meets. In the 1990s, after it was bought by Shawn Scott, a developer, for $10 million, a law was passed enabling the production of slot machines at the racetrack. But shortly after, it was bought again for over $120 million by Boyd gaming. It was renovated right after and then again in 2005 after Hurricane Rita destroyed the gulf coast. Since then, Delta Downs has produced several stakes-quality Thoroughbreds.
Some notable racing events in the race track are the: G3 Delta Downs Jackpot – 2-year-olds going 1-1/16 mi.; G3 Delta Downs Princess – 2-year-old fillies going one mile; Louisiana Premier Night – 10 stakes for LA-breds including the Championship and Distaff; and Delta Mile – 3-year-olds & up going one mile.
It is located in Vinton, Louisiana, with a course-type Flat. The dimension of the main racetrack is 6 furlongs oval with two chutes (550-yard (QH), 1 1/16-mile (TB) chute, and a 5-furlong chute). The surface is a combination of sand and clay with a limestone base with its length of stretch is 660 feet, width of 80 feet, and width of backstretch and turns is 70 feet. This backstretch can fit 1300 horses and 20 barns with 60 stalls.
Other Amenities are hotels and casinos with over 1,600 slot machines. There are also great dining choices, from fine dining at The Lookout to grabbing a quick bite at the Food Court. Visitors can also enter the Gator Lounge or the Delta Event Center for some of the best local and regional entertainment.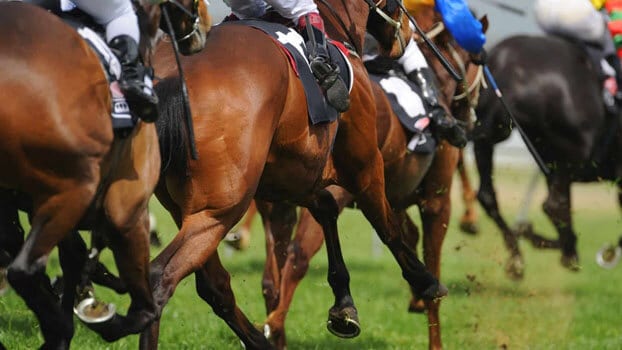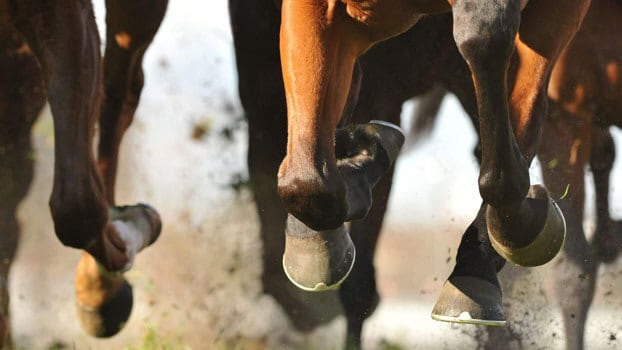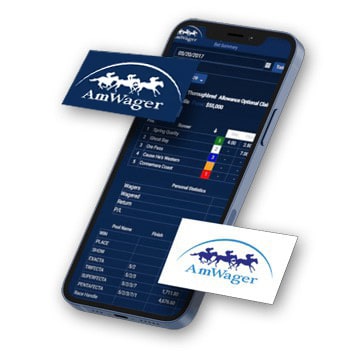 Delta Downs Racetrack, Casino, and Hotel
Don't forget you can wager on the races with AmWager
Wager on live horse races like a Pro with AmWager.