Don't forget you can wager on the races with AmWager
Wager on live horse races like a Pro with AmWager.
Simple…We are the best online wagering platform today. Real-time updates, exclusive tools, custom wagering types, player-focused design. Not using AmWager is like playing in the kiddie pool.
Powerful, fast, innovative, secure, yet easy to use! All because we value and listen to our customers.
Dover Downs
Dover Downs is a a hotel, casino, and racetrack complex in Dover, Delaware, United States. It opened in 1969, at North Dupont Highway.
In 1969, the horse track and the speedway were opened simultaneously. It began with the concept of a multi-sports facility. Horse racing was conducted on the inner dirt oval while auto racing on the one-mile outer oval.
In March 1969, thoroughbreds paraded for the first race on the track, and in November, Standardbreds made their first appearance. The pacers and trotters still run, but the flat runners disappeared at the end of 1974. Then by the 1990s, the State of Delaware approved slot machines.
In 2002, the complex's parent company, Dover Downs Entertainment, spun off the horse track and casino as an independent company, Dover Downs Gaming & Entertainment. Then changed its name to Dover Motorsports.
By autumn of 2007, they expanded the hotel, adding 268 additional rooms, including 52 suites and 11 spa suites, for 500 hotel rooms. Making the Dover Downs the largest hotel in Delaware Toppers Spa/Salon opened on December 29, 2007. In late 2013, they started to expand their influences into the online gambling realm.
Specifically, it is located at 1131 North Dupont Highway Dover, Delaware, now owned by Twin River Worldwide Holdings. The race type is Harness racing, and the course type is thoroughbred – Flat racing. Its live racing is from November to April, with a racing calendar scheduled every Sunday, Wednesday, Thursday, and Saturday. Some notable races housed the track is Dover Downs Progress Pace, Matron Series.
The main track is 5/8 mile, bowl-shaped, with a distance from the last turn to the finish line of 500 feet. The grandstand can accommodate 4,200 seats, while the clubhouse is 400, and the parking lot fits 1,200 vehicles.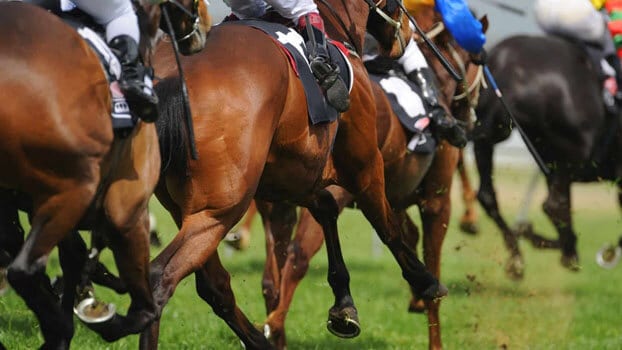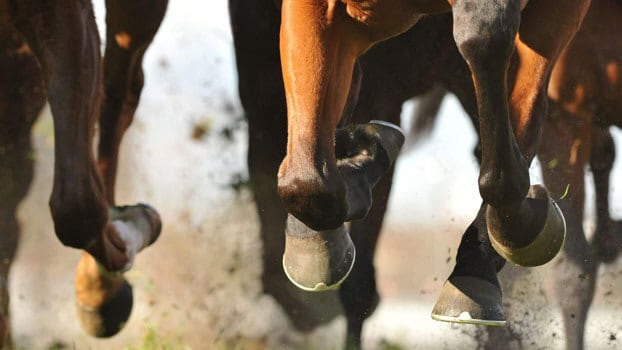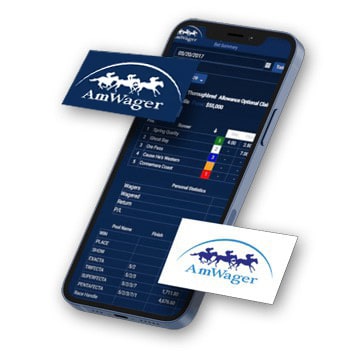 Don't forget you can wager on the races with AmWager
Wager on live horse races like a Pro with AmWager.