Don't forget you can wager on the races with AmWager
Wager on live horse races like a Pro with AmWager.
Simple…We are the best online wagering platform today. Real-time updates, exclusive tools, custom wagering types, player-focused design. Not using AmWager is like playing in the kiddie pool.
Powerful, fast, innovative, secure, yet easy to use! All because we value and listen to our customers.
Dundalk Stadium
Dundalk Stadium is a horse-racing and greyhound track in Dundalk, County Louth, Ireland. It opened in 2003, at Racecourse Road.
The Dundalk's horse racing track and greyhound track were originally separated. However, it was merged in 2003 on the horse racing track while the greyhound racing track's original site was being sold.
Old Greyhound Track
Originally, the Dundalk Greyhound Racecourse was separated from their Horse Racing Racecourse. However, it has been merged in their Horse Racing Racecourse now since 2003.
Before that, Dundalk Greyhound Stadium, also known as the Rampart, was situated at the east of central Dundalk, south of Rampart Lane on Townparks, Dundalk, County Louth, Ireland, and started operating on October 29, 1930, while October 18, 1930, was when Dundalk greyhound racing company was founded. The founding director and acted as Racing Manager at the track was Paddy Martin, but then his brother Jimmy replaced him as Racing Manager in 1957. Then in 1968, they built new glass-fronted grandstand and tote facilities and increased the terracing.
The greyhound management of Jim Martin Jr., Gerry Kerley, and Hugh McGahan met with the horse racing management who were also experiencing tough times, and they discussed about merging the two tracks in late 1996. In 1999, the Dundalk Race Company PLC and Dundealgan Greyhound Racing Company Limited merged to form Dundalk Racing (1999) Ltd. This allowed a new horse racing circuit to be built over the existing turf course and a greyhound track inside the main course.
On November 20, 2000, the track was closed while the horse racecourse was undergoing major changes, preparing for the combination of the two tracks. Nowadays, the site is covered partly by an Aldi and builders' merchant next to the Marshes Shopping Centre.
Dundalk Stadium (Horse Racecourse and Greyhound)
The track is situated approximately one mile north of the center of Dundalk, on the outskirts of Dundalk, Co. Louth, on the east coast of the country, just off the M1, which connects Dublin and Belfast. It is 90km north of Dublin via the M1 and just 5km south of the border with Northern Ireland.
Before the Dundalk Stadium became a horse and greyhound racing venue in Ireland, it was solely a horse racing track since it started operating in 1889 and staged predominantly National Hunt until its closure in 2001. Then in February 2003, greyhound racing was merged in the track. They remodeled the all-weather flat racing track and reopened it in 2007, becoming Ireland's first all-weather racecourse with floodlights. The racing surface at Dundalk is known as 'Polytrack, which is a wax-coated synthetic surface. On August 26, 2007, it hosted Ireland's first all-weather meeting on its Polytrack surface. It also annually hosts Dundalk International and Irish Sprint Cup, formerly known as the Irish National Cup (both greyhound racing competitions).
Dundalk Racecourse covers approximately 159 acres, extending from the Dundalk inner relief road to the west and the tidal estuary of the Black Water and Dundalk Bay to the east. It measures 550 yards in circumference, providing a galloping circuit. As mentioned, it is a floodlit new Generation Polytrack surface with a track of 10 furlongs (2,000m) oval with a 5-furlong sprint track, left-handed, with a run-in of about 2½ furlongs. A 5f chute joins the main course on the home bend just over 3½ furlongs from the finish, while the 1m starts in a short chute at the start of the back straight.
There are four hospitality suites at Dundalk Stadium, which each suite has its own private bar, tableside tote service, and race viewing screens. It also has various hospitality packages, including its Restaurant Package, Bar Food Package, Hens and Stags Package, Private Suites, and even Conference Room Deals.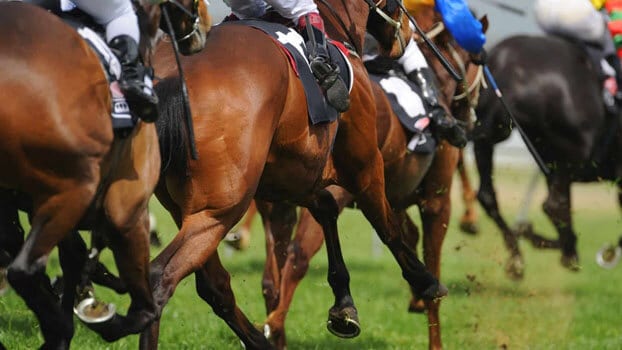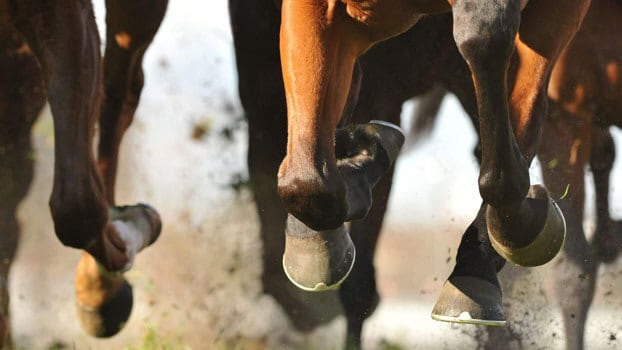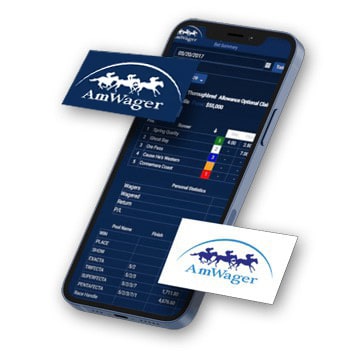 Don't forget you can wager on the races with AmWager
Wager on live horse races like a Pro with AmWager.