Eldorado Gaming Scioto Downs
Don't forget you can wager on the races with AmWager
Wager on live horse races like a Pro with AmWager.
Simple…We are the best online wagering platform today. Real-time updates, exclusive tools, custom wagering types, player-focused design. Not using AmWager is like playing in the kiddie pool.
Powerful, fast, innovative, secure, yet easy to use! All because we value and listen to our customers.
Eldorado Gaming Scioto Downs
Eldorado Gaming Scioto Downs is a Racino (horse-racing track and casino) in Columbus, Ohio, United States. It opened in 1959, at South High Street.
History of Eldorado Gaming Scioto Downs
1959 – The track first operated horse racing only.    
2003 – The track was sold to MTR Gaming Group in 2003.
2012 – The casino in the track was opened on June 1, 2012, and brought over 2,100 of the most popular Video Lottery Terminal games (commonly known as "Slots") to Central Ohio and was annexed from Hamilton Township, Franklin County, Ohio, operated by MTR Gaming Group. It became then the first racino in Ohio. Its name now is Eldorado Gaming Scioto Downs, formerly Scioto Downs Racino.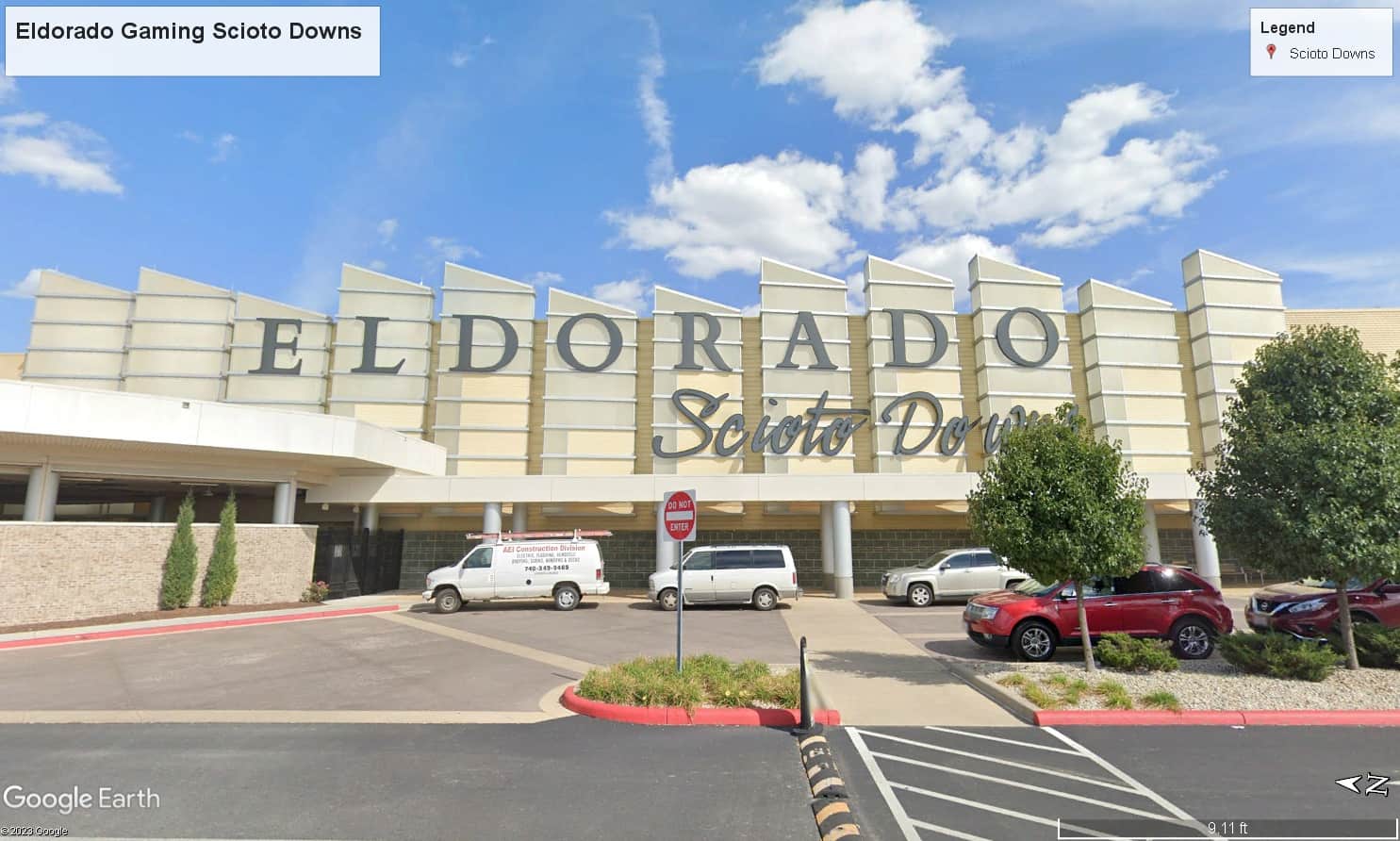 2013 – The track introduced a live outdoor summer music concert series with national acts, primarily in country, rock, and blues genres, in May 2013.
2014 – MTR Gaming Group merged with Eldorado Resorts.
2020 – It was shut down due to state-mandated Covid 19 restrictions in March 2020. One year later, Scioto Downs had record-breaking revenues in March 2021 after all restrictions were lifted.
Track Details and Other Facilities
🐎Stable

The stable area can house up to 840 horses.

🐎

Grandstand

Its grandstand can accommodate up to 10,000 people.

🐎

Hampton Inn & Suites Columbus Scioto Downs

It is connected to the gaming action.
It has 118 standard and suite rooms.
It offers an indoor pool, fitness facility, free hot breakfast, and banquet space for over 150 guests.

🐎Casino

It has 3 open-air gaming terraces.
The casino is 117,000 square feet (10,900 m2).
It has over 2,200 VLTs.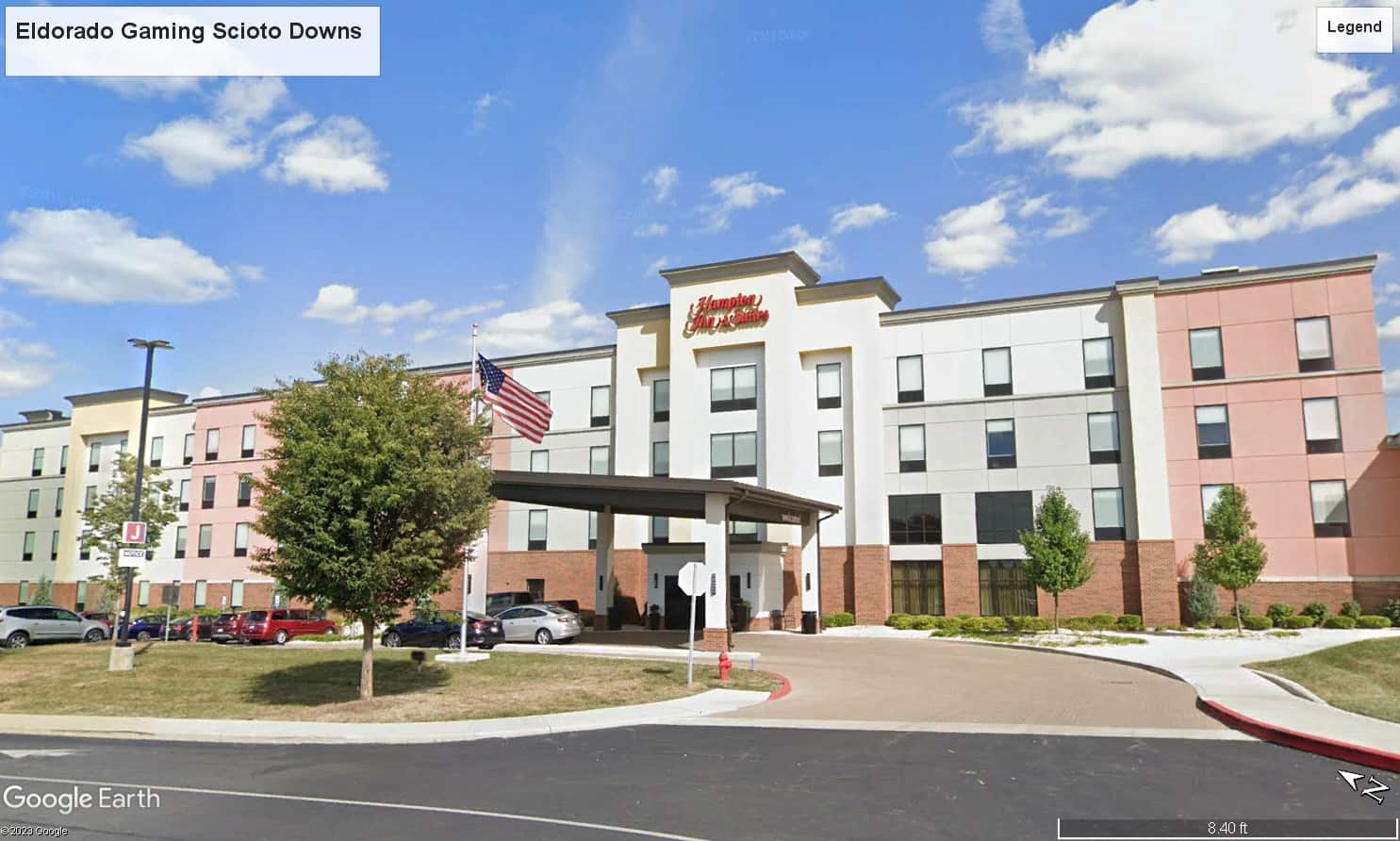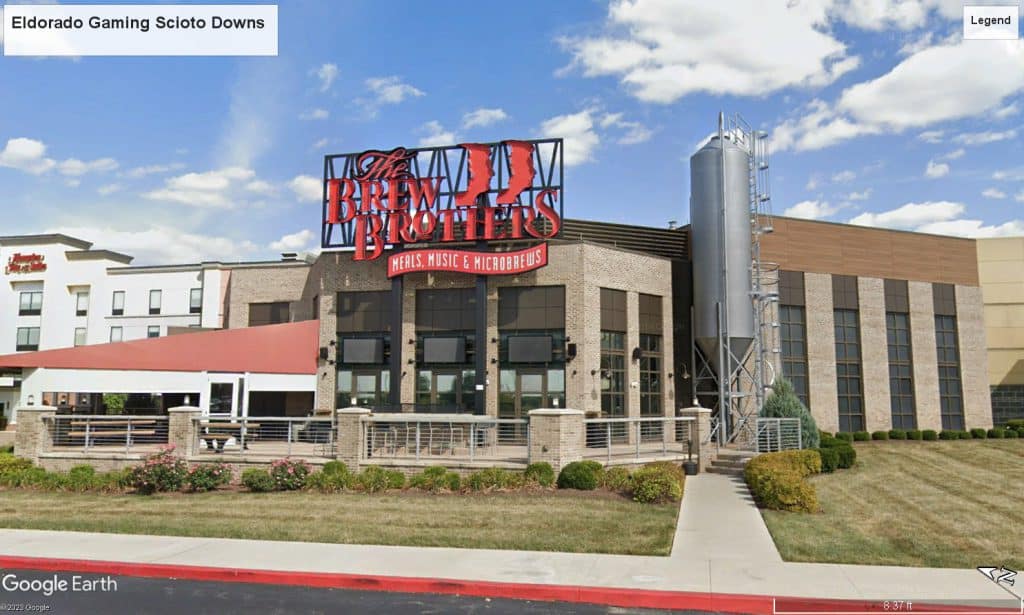 🐎

The Brew Brothers

It features 10 on-site handcrafted beers
Open Hours

Sunday to Thursday – 11:00 am to 9:00 pm.
Friday to Saturday – 11:00 am to 11:00 pm.
🐎

Dash Café

It is located in the gaming area.
It offers a selection of burgers, salads, snacks, desserts, and ice-cold beverages.
Open Hours

Sunday to Thursday – 10:00 am to 11:00 pm.
Friday to Saturday – 8:00 am to 1:00 am.

🐎

The Clubhouse

Guests must be 18 and above to bet on racing.
It is connected to the Racebook for convenient wagering.
The clubhouse area can host 2,400.

🐎

The Veil Bar

It is located at the center of the gaming floor.
It features handcrafted cocktails, frosty beers, or big and bold wines.
Guests must be 21 and above.
Race Schedule and Major Events & Races
Scioto Downs Racing Schedule
🐎

Live Racing Schedule

It hosts 90 racing days each year of harness racing from May to September.

🐎

Other Events

It also offers an all-around entertainment venue that hosts live outdoor music concerts focused on rock, blues, and country music.
🐎Charlie Hill Pace
🐎Jay Kaltenbach Trot
🐎Dick Buxton Trot
🐎Herb Coven Jr. Pace
🐎Capital City Pace
🐎Steve Sugg Pace
🐎Tish Arledge Trot
🐎Ervin Samples Trot
🐎Heart of Ohio Trot
Location and Access to the Racecourse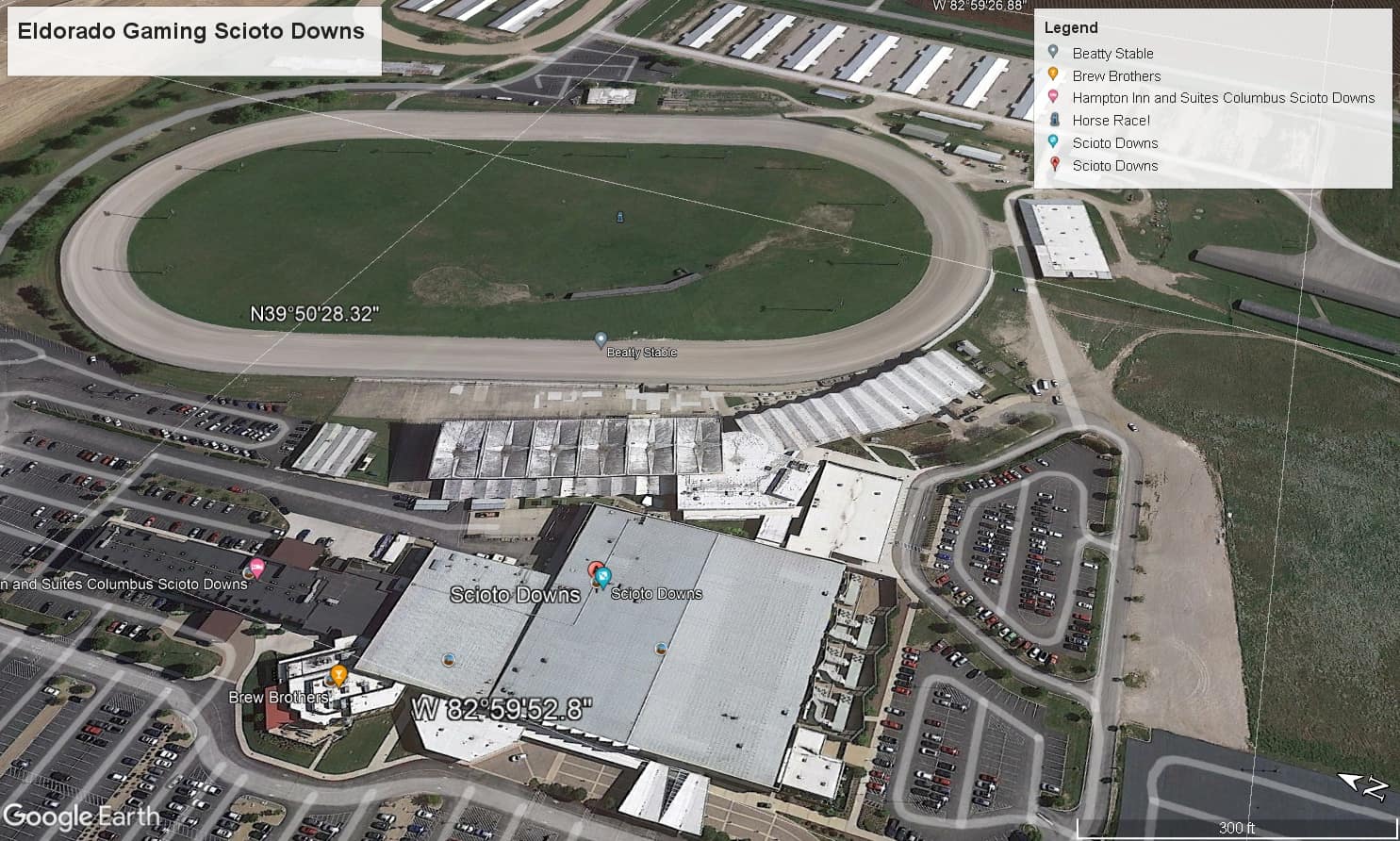 Scioto Downs, or Eldorado Scioto Downs, is a racino in Columbus, Ohio.
It is a half-mile south of the Columbus city limits at Route 23 and less than 10 miles from downtown Columbus, Ohio.
It is also approximately 25 minutes by car to Columbus International Airport.
The parking lot can hold over 4,000 cars.
Other racetracks are sorted and listed on the page "List of Racetracks". To view the full list, hit the button below. You can also check the horse racing types and breeds to have a lot more in-depth knowledge about horse racing. 
Eldorado Gaming Scioto Downs
You can also check Scioto Downs results and Scioto Downs entries using our AmWager platform for FREE!
It is easy to access and fast as 1, 2, 3!
So what are you waiting for?
STOP HORSING AROUND, GET SERIOUS, GET AMWAGER !
Sign Up now for FREE and wager like a PRO with AmWager