Ellis Park Racing & Gaming
Don't forget you can wager on the races with AmWager
Wager on live horse races like a Pro with AmWager.
Simple…We are the best online wagering platform today. Real-time updates, exclusive tools, custom wagering types, player-focused design. Not using AmWager is like playing in the kiddie pool.
Powerful, fast, innovative, secure, yet easy to use! All because we value and listen to our customers.
Ellis Park Racing & Gaming
Ellis Park Racing & Gaming is a horse-racing track in Henderson, Kentucky, United States. It opened in 1922, at US Highway 41.
It is a thoroughbred racetrack located in Henderson, Kentucky, south of Evansville, Indiana. Ellis Park is originally called Dade Park, established in 1922 by the Green River Jockey Club. It was first named after the famous race starter A. B. Barrett Dade, a director and one of the Green River Jockey Club organizers. Although the course was built for Thoroughbreds, its opening race was a Grand Circuit Harness met on October 19, 1922. Then on November 18, 1922, the gates opened for the first Thoroughbred meet.
However, after three years of operation, the Green River Jockey Club went into bankruptcy in 1925. In the same year, it was purchased by James C. Ellis, a Rockport businessman, who brought many changes at the track, including adding a tote board wagering system and a terrace grandstand. In 1954, it was officially changed to Ellis Park in which name was originated from the longtime owner, James C. Ellis. In 1955, the Miller Field in Owensboro was moved to Ellis to become the new Paddock Grandstand, and new box seats were added.
After James C. Ellis died in 1956, management of the track was passed to Lester E. Yeager. Under Yeager's leadership, a new paddock and jockeys' quarters were constructed, and new clubhouse and stable areas. He then gave the leadership to Ruth Adkins in the mid-1960s. Under Mrs. Adkin's, all attendance and pari-mutuel handle records were established. She also expanded race meets to fifty-nine days from twenty-nine days. The track was then sold to Roger and Lila Kumar in April 1985. Their contribution was building the sky terrace atop the grandstand and pushing for Kentucky's inter-track wagering legislation. However, in 1898, they sold the track to the Racing Corporation of America. The company also sold the track to Churchill Downs Incorporated in 1998.
In November 2005, a tornado destroyed northwestern Kentucky and southwestern Indiana, inflicting significant damage to Ellis Park. The tracks Grandstand Terrace, adjacent to the main Grandstand structure, the paddock, jockey's quarters, and infield tote board sustained heavy damages. It also devastated 11 barns in the stable area and caused light to moderate damage to several others. Three of the 158 horses on the grounds died from injuries due to the storm. However, despite the calamity, the scheduled 2006 live meet continued to operate as planned.
In September 2006, Ron Geary, a local Kentucky businessman, purchased Ellis Park from Churchill Downs, Inc. He brought back the 9th edition of the Claiming Crown to Kentucky on August 4, 2007. In the summer of 2019, Ellis Park was again purchased by Ellis Entertainment, LLC. It is a subsidiary of Laguna Development Corporation in New Mexico.
The design of the track was inspired after the Saratoga Race Course in Saratoga Springs, New York. It features a 1.125-mile dirt track, with chutes for seven-furlong and one-mile (1.6 km) races.
The 210 acres (0.85 km2) of the main grandstand can hold up to 6,000 seats. The main course is a one and one-eighth mile oval. It can also provide stabling for up to 1,300 horses. They also offer catering and hosting services for private parties and events.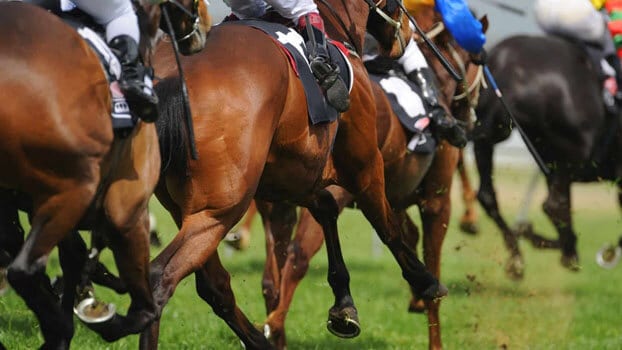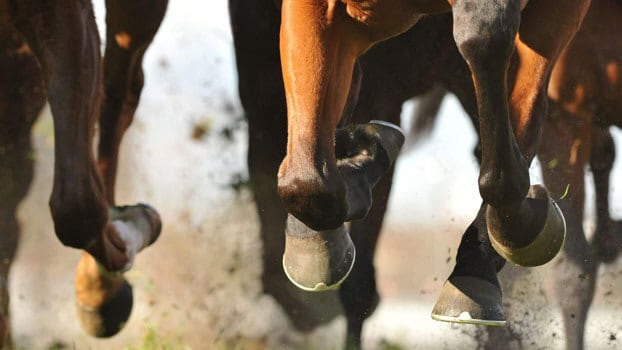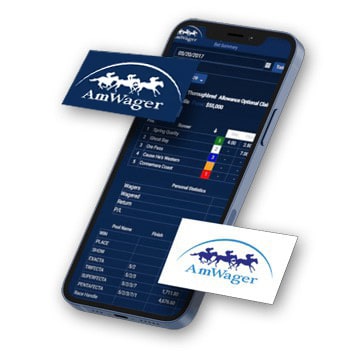 Ellis Park Racing & Gaming
Don't forget you can wager on the races with AmWager
Wager on live horse races like a Pro with AmWager.