Don't forget you can wager on the races with AmWager
Wager on live horse races like a Pro with AmWager.
Simple…We are the best online wagering platform today. Real-time updates, exclusive tools, custom wagering types, player-focused design. Not using AmWager is like playing in the kiddie pool.
Powerful, fast, innovative, secure, yet easy to use! All because we value and listen to our customers.
Fairview Racecourse
Fairview Racecourse is a horse-racing track in Greenbushes, Gqeberha, South Africa. It opened in 1857, at Draaifontein Road.
History of Fairview Racecourse
1817 – Racing started via British garrisons in Port Elizabeth at a farm by the name of Cradock Place,
1857 – Official meetings started when the Port Elizabeth Turf Club was established. After its founding, the Port Elizabeth Turf Club used the racecourse in Deal Party / New Brighton before relocating to Cape Road.
1882 – The Jockey Club of South Africa was also founded in Port Elizabeth to establish rules for racing.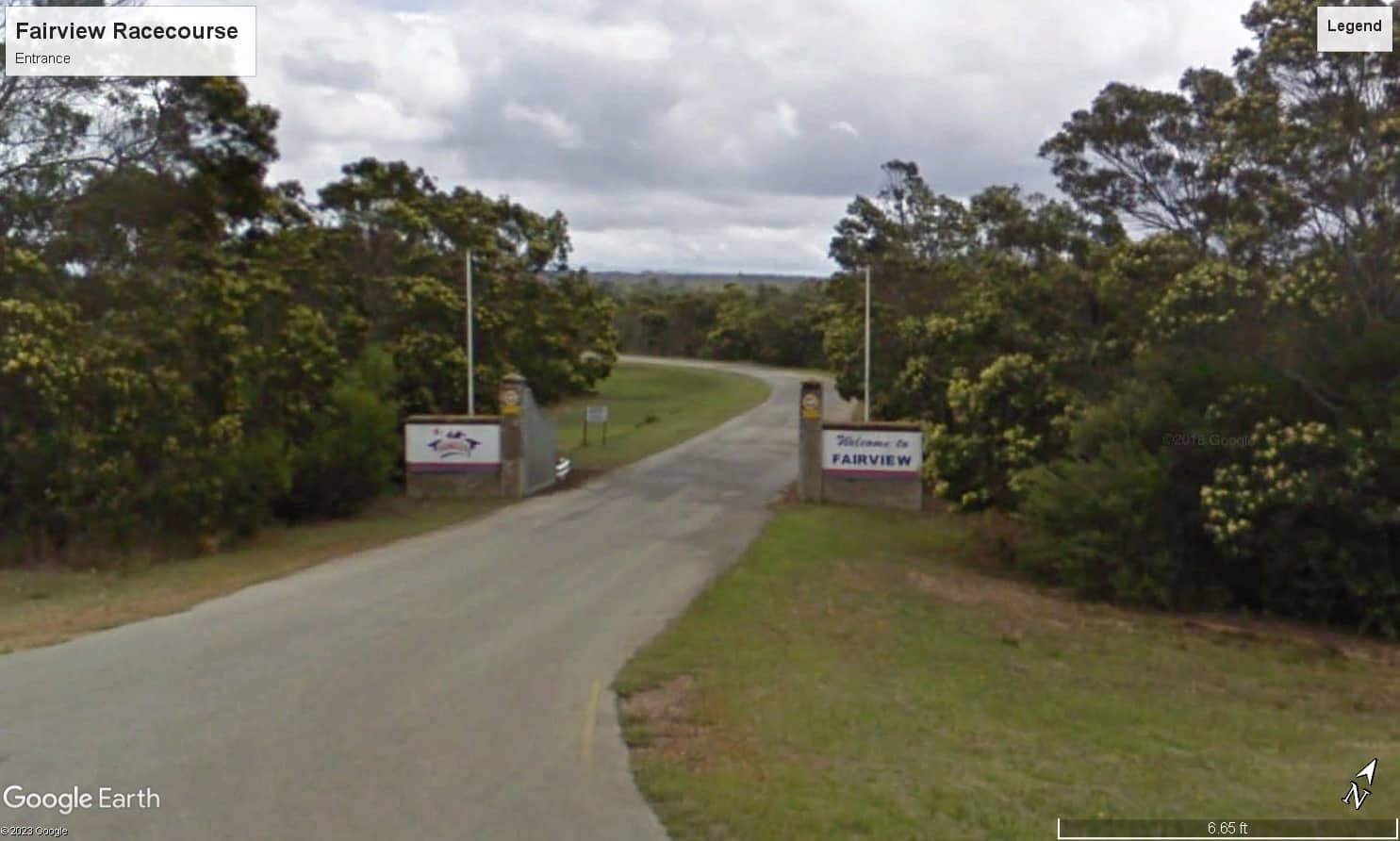 1883 – The Fairview Estate was transferred in ownership to the Turf Club, thereby securing racing's home for a further 120 years in the Eastern Cape.
1904 – The Jockey Club of South Africa moves to Johannesburg.
1974 – A new course was acquired at Greenbushes.
1977 – The new course at Greenbushes opened on June 18, 1977, and the Port Elizabeth Turf Club was renamed Fairview Racecourse and shifted to a new location
1999 – Fairview Racecourse became part of Phumelela Gaming & Leisure.
2007 – A brand new stabling complex was completed at Fairview Greenbushes.
2008 – Building additions of a new R20-million stabling complex with space for another 288 horses.
2011 – Addition of State of the art mechanical starting stalls imported from Australia.
2013 – The Polytrack was added, allowing all-weather racing.
2020 – On September 17, Fairview experienced protest from the grooms with the cause of dismissals and Unemployment Insurance Fund (UIF) payments. The protests resulted in an injury of a man, the death of one horse, and the injury of several other horses. The dispute was reportedly due to a groom who accidentally cut the horse's ear, who said that it was an accident and that the horse jumped during grooming. However, horse owner Hedley McGrath said that the horse was intentionally stabbed. It then resulted in a seven-month-long dispute. Central to the dispute is that the groom say they were dismissed, while McGrath says they simply went absent without leave.
Track Details and Other Facilities
🐎Turf Track

The track is approximately 2,700 meters in circumference.
It has an 800-meter run-in and a 1,200-meter straight course (runs into the round course at about the 800-meter mark).
The straight course, which is also the run-in, is mostly downhill, starting the races at a fast pace.
🐎Poly Track

It measures 1800 meters near-oval circuit. Inside the existing turf track has a 400-meter run-in.
All races run clockwise round turn.
Running Direction: Counterclockwise.
🐎Amenities

For weddings and other functions, it can accommodate up to 300 people.
There is a dedicated play area for kids where families can leave children while they watch the races.

🐎Dining

HB Christian Room
Hear the Drums Rooms
Race Schedule and Major Events & Races​
🐎

Live Racing Schedule

Feature thoroughbred racing every week.
Live horseracing events are held on every Friday afternoon and a few weekdays.
Grade III


🐴

Jockey Club Stakes

🐴

Founders Trophy

🐴

Fairview Home

🐴Champion Juvenile Cup

🐴Derby and Oaks – May of each year
Location and Access to the Racecourse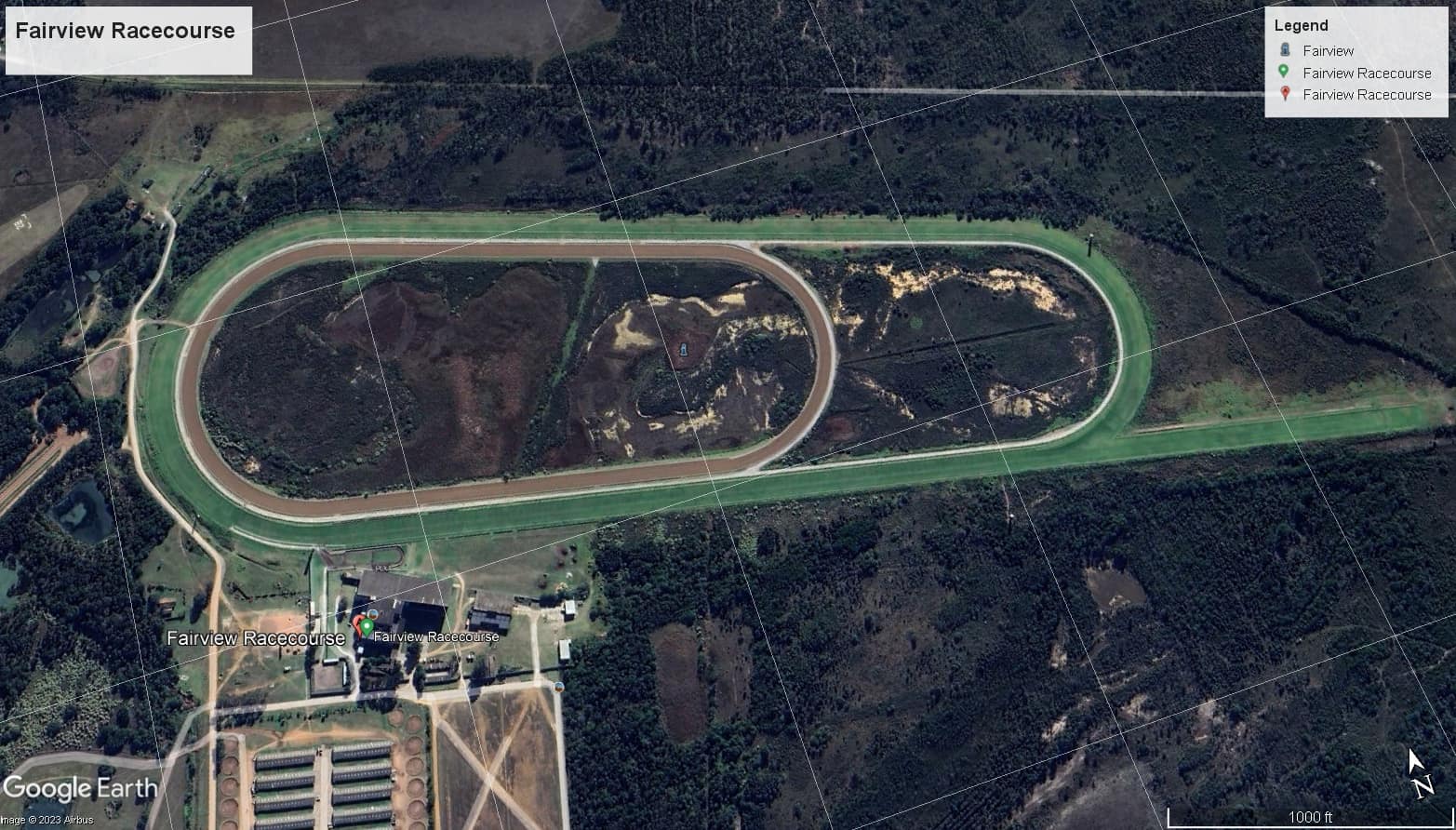 Fairview Racecourse is situated on Draaifontein Road, Greenbushes, the only horse racecourse in Port Elizabeth.
It is located 35 minutes away from the Port Elizabeth Airport and ten minutes from the Baywest Shopping Mall.
The facility is surrounded by lush foliage, which gives a countryside vibe.
All roads leading to Fairview Racecourse are signposted.
It is managed and maintained by Phumelela Gaming and Leisure Limited.
No entry fee.
Other racetracks are sorted and listed on the page "List of Racetracks". To view the full list, hit the button below. You can also check the horse racing types and breeds to have a lot more in-depth knowledge about horse racing. 
You can also check Fairview race results and Fairview race entries using our AmWager platform for FREE!
It is easy to access and fast as 1, 2, 3!
So what are you waiting for?
STOP HORSING AROUND, GET SERIOUS, GET AMWAGER !
Sign Up now for FREE and wager like a PRO with AmWager