Don't forget you can wager on the races with AmWager
Wager on live horse races like a Pro with AmWager.
Simple…We are the best online wagering platform today. Real-time updates, exclusive tools, custom wagering types, player-focused design. Not using AmWager is like playing in the kiddie pool.
Powerful, fast, innovative, secure, yet easy to use! All because we value and listen to our customers.
Fakenham Racecourse is a horse-racing track in Norfolk, England, United Kingdom. It opened in 1905, at the south of Fakenham.
It is a thoroughbred horse racing venue located south of Fakenham, Norfolk, England, owned by Fakenham Racecourse Ltd. and screened on Sky Sports Racing. The first racing occurred at Fakenham on Easter Monday in the year 1905. In 1926, a hurdle race was introduced as the steeplechase races had dwindled in numbers. There has been uninterrupted racing at Fakenham until the 1939/45 war, yet racing resumed in 1947, continuing its continuous progress. The racecourse has Queen Elizabeth, The Queen Mother, as National Hunt's most fervent, enthusiastic, and loyal supporter. She visited Fakenham racecourse in 1981 and again in January 2000, making the short trip from Sandringham.
Each year Fakenham hosts up to nine race meetings and gives horses experience before major festival outings. In 2002, the old grandstand since 1953 was replaced by a new model, which cost over £1m. In the same year (2002), the Prince of Wales replaced the Queen as the patron of the course, and he was granted the honor of opening the brand-new stand. It is also the West Norfolk Hunt's Point to Point venue.
The course is left-handed, almost square, with a circumference of about a mile, popular for its tight corners. The steeplechase course is situated outside the hurdle course and consists of six fences per circuit, with the open ditch as the penultimate obstacle. The fences can be considered moderately difficult, and those who take them quickly save themselves some valuable seconds.
Aside from horse racing, the course is also a popular caravan and camping site offering 120 pitches across the racecourse and a wedding venue in the Prince of Wales stand and hosting a myriad of events throughout the year.
In addition, there are three private hospitality boxes available at Fakenham that can accommodate 20 guests each. Guests can also request to combine them to host a potentially 40 or 60 visitors party. The garden room can host 30 people, while a marquee with full catering and a hospitality package is available for parties between 30 and 30.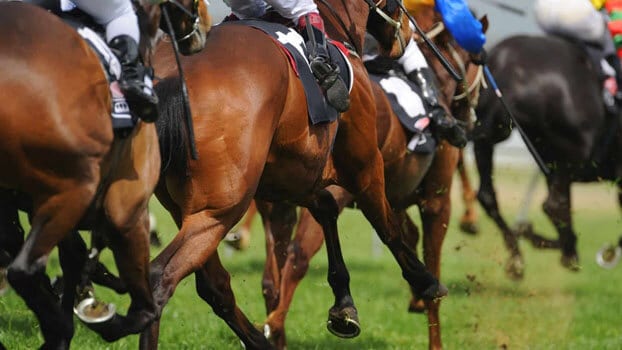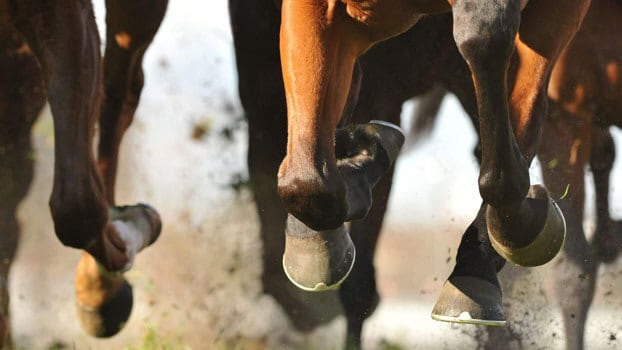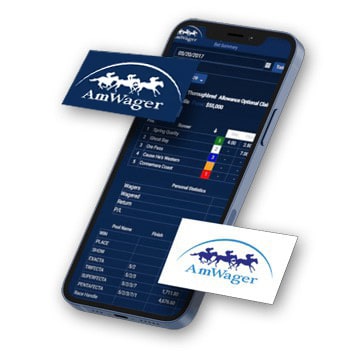 Don't forget you can wager on the races with AmWager
Wager on live horse races like a Pro with AmWager.