Don't forget you can wager on the races with AmWager
Wager on live horse races like a Pro with AmWager.
Simple…We are the best online wagering platform today. Real-time updates, exclusive tools, custom wagering types, player-focused design. Not using AmWager is like playing in the kiddie pool.
Powerful, fast, innovative, secure, yet easy to use! All because we value and listen to our customers.
Fort Erie Race Track
Fort Erie Race Track is a horse-racing track in Fort Erie, Ontario, Canada. It opened in 1897, at Catherine Street.
History of Fort Erie Race Track
1896 – It all started on November 21, 1896, when the Fort Erie Jockey Club began planning and constructing tracks for thoroughbred racing at the border oval, with President John Hood breaking ground.
1897 – Fort Erie Race Track opened on June 16, 1897, at 230 Catherine Street, Fort Erie, Ontario, Canada. Owned by Carl Paladino, Joe Mosey, and Joel Castle. The track's proximity which is barely a mile as the crow flies, to the U.S. border, makes it referred to as "the border oval".
1918 – When the Millar Law was passed in 1918, enforcing taxes every 14 days, it limited the length of race meets to two weeks.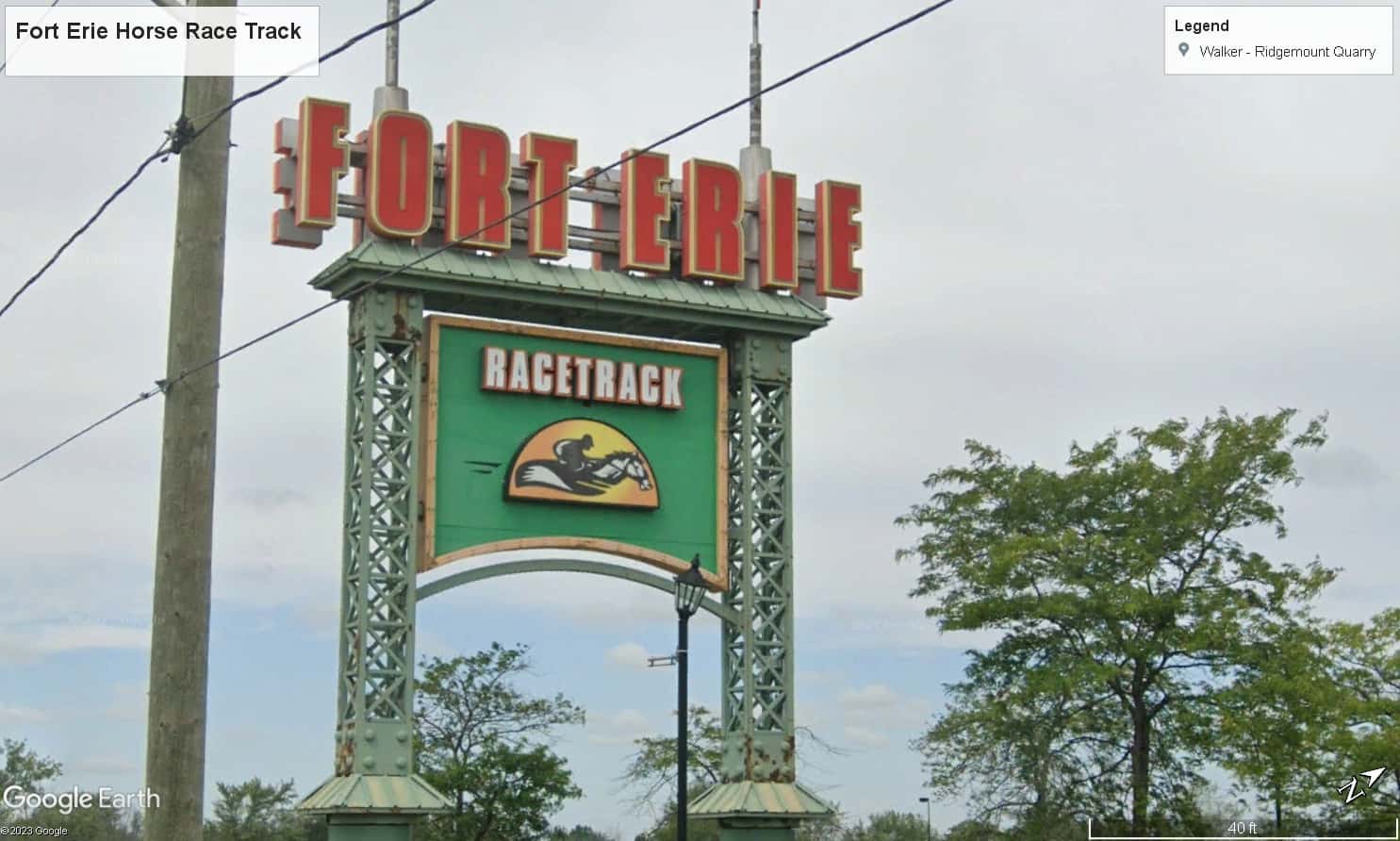 1959 – The Prince of Wales Stakes occurred, Fort Erie's most important annual event. It was first to run in 1929; however, it only reached prominence when E.P. Taylor made it to the second leg of the Canadian Triple Crown in 1959.
1961 – The birth of Puss n Boots Stakes. This stake is due to a horse named Puss n Boots, who couldn't resist the track's beautiful infield, filled with flowers and scenic lakes, and decided to take a detour and a refreshing dip while leading a race at the top of the stretch. The Puss n Boots Stakes was born in honor of his impromptu swim.
Track Details and Other Facilities
🐎Seats

The seating can accommodate up to 4,000 people.

🐎Stables

The stables can capacitate 1,000 horses.

🐎Infirmary

It is located at the First-floor grandstand beside the Horse Walk
🐎Turfside Dining Room

It offers pizzas and desserts.
It is located at Grandstand, 3rd floor, Fort Erie.
Open every live race day, one hour before racing begins.

🐎Track Pack

It sells hotdogs or hamburgers, beer or soft drinks, and a Fort Erie Racing program.
Track Packs are available for groups of 10 or more.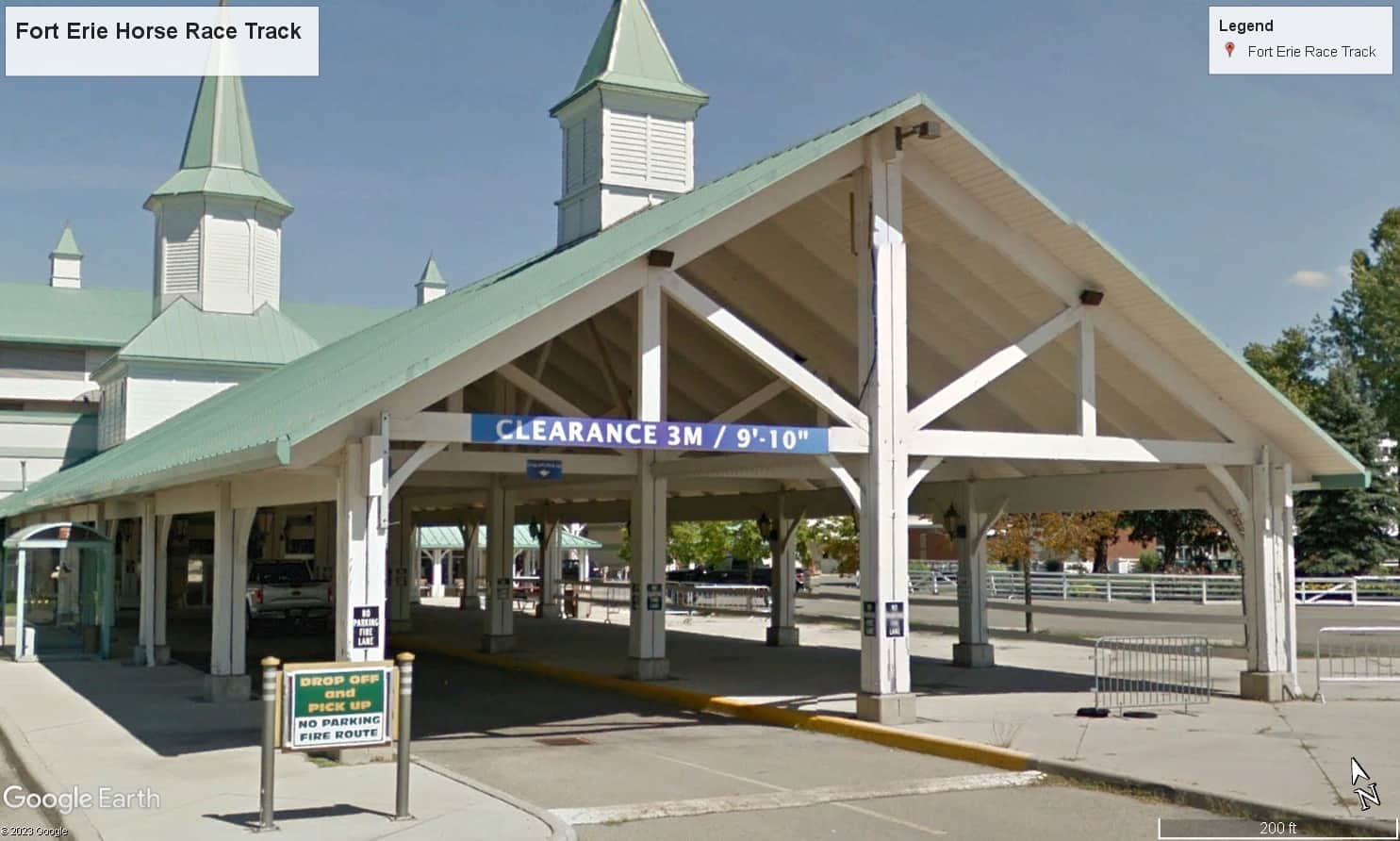 Race Schedule and Major Events & Races​
🐴

Sprint into Summer Cup

🐴

Summer Solstice Cup

🐴

Longrun Thoroughbred Retirement Stakes

🐴

Longrun Thoroughbred After Care Stakes
🐴

Horsepeople's Luminary Cup

🐴

Puss n Boots Cup

🐴

Le Cinquieme Essai Cup

🐴

Molson Cup

🐴

The Lake Erie Stakes
Location and Access to the Racecourse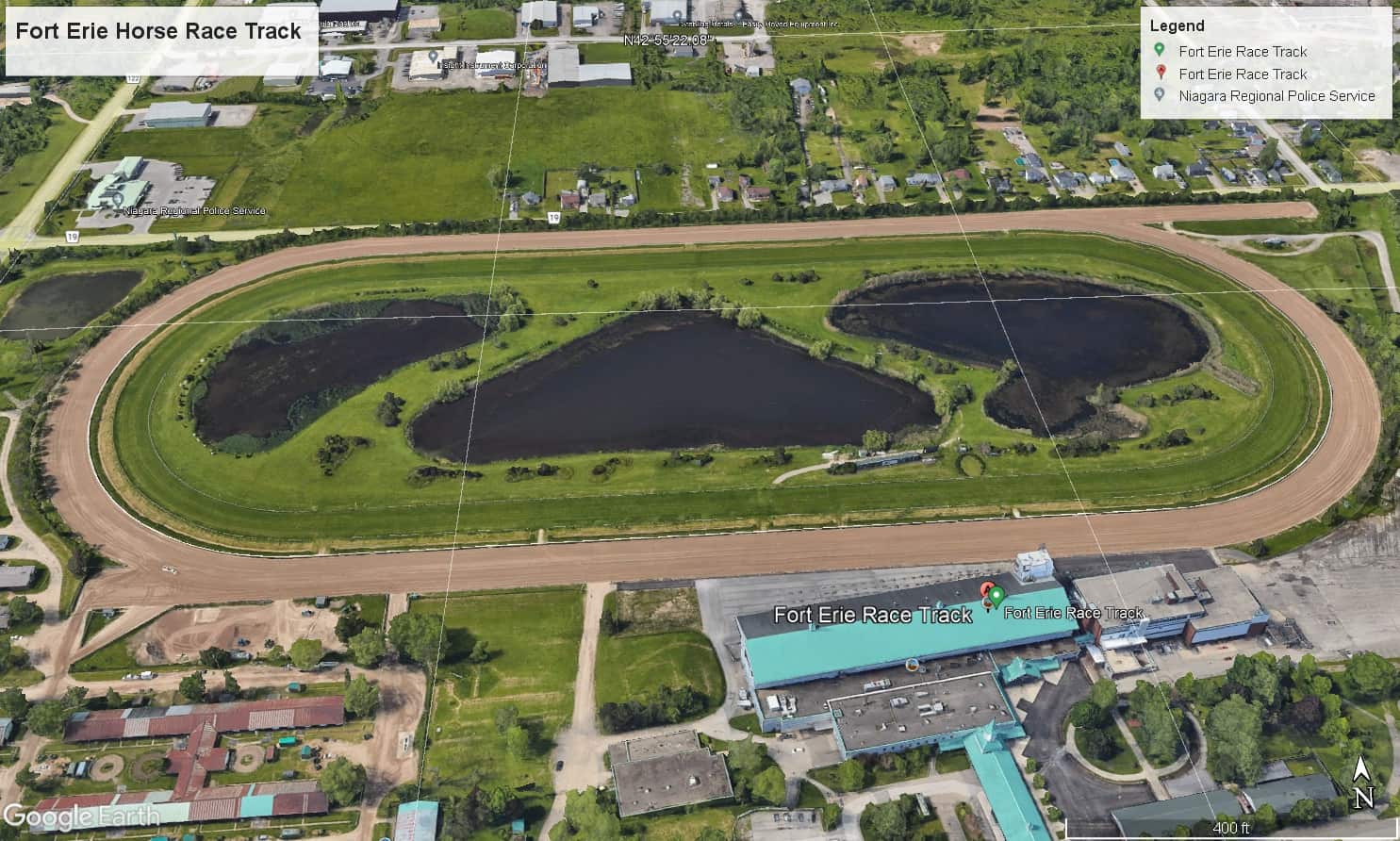 In Niagara Region, located in Fort Erie, Ontario, Canada, Fort Erie Race Track is just across the Peace Bridge from Buffalo, New York, and a 15-minute drive from the heart of Niagara Falls, ON.
Fort Erie Race Track is immediately accessible from the Queen Elizabeth Highway. Located approximately 5 minutes from the Peace Bridge, take Concession Road North exit.
Only 15 minutes from Niagara Falls or 90 minutes from Toronto, Ontario, take Bertie exit.
Free parking and admission.
No age limit.
Other racetracks are sorted and listed on the page "List of Racetracks". To view the full list, hit the button below. You can also check the horse racing types and breeds to have a lot more in-depth knowledge about horse racing. 
You can also check Fort Erie race results and Fort Erie race entries using our AmWager platform for FREE!
It is easy to access and fast as 1, 2, 3!
So what are you waiting for?
STOP HORSING AROUND, GET SERIOUS, GET AMWAGER !
Sign Up now for FREE and wager like a PRO with AmWager