Hippodrome de Beaumont de Lomagne
Don't forget you can wager on the races with AmWager
Wager on live horse races like a Pro with AmWager.
Simple…We are the best online wagering platform today. Real-time updates, exclusive tools, custom wagering types, player-focused design. Not using AmWager is like playing in the kiddie pool.
Powerful, fast, innovative, secure, yet easy to use! All because we value and listen to our customers.
Hippodrome de Beaumont de Lomagne
Hippodrome de Beaumont de Lomagne is a horse-racing track in Beaumont de Lomagne, Tarn-et-Garonne, France. It is opened in 1875, at La Riverette.
Beaumont-de-Lomagne, also called Borde-Vieille Racecourse, is situated in the town of Beaumont-de-Lomagne, in Tarn-et-Garonne, established in 1875 by Baron Alphonse de Ruble de Gimat, before it was relocated to its current building in 1925. It hosts trotting and galloping races in a flat grass track of over 1 km and a pink sand excess track of about 1.14 km. On November 1, 2009, the track was permitted for a 2950 m auto-start and 2000 m for qualifying events. It hosts around fifteen meetings a year between Easter and December. It also hosted two major events every four years, the European (the Grand Prix du Sud-Ouest) and the national (the Grand National du Trot).
For Trotting, the track is 20m in width, with two straight lines of 400 m, and the length of the finish line is 250 m. The different starting posts are 2400 m / 2550 m / 2950 m, which departure is either by cells or by Autostart (Departure cells is 2550 m while Autostart departure is 2400 and 2950 m).
The barn has 85 boxes, 56 stalls, six washing stations for horses (including 3 with hot water), and a shaded relaxation area for horses. The parking area can accommodate 500 cars, which is free. It is tarred and not monitored.
Like other racecourses, it also offers a restaurant open only on race days from noon to the end of the races (Meal service until 2:00 p.m.). It was remodeled and continued operation in 2009 with a modern look. The facility can accommodate 180 seats, tables for 2/4/6 people, and more (3 table levels allowing a perfect view of the race track) with air-conditioning. It also offers disabled accessibility (lift or elevator). While enjoying the meal, guests can watch live races on a flat-screen displaying odds/bets/race results/race.
The facility also has Buvette Centrale, a refreshment bar with a shaded setting (Tables, chairs, benches) situated in a covered stand facing the trotting track. It is also equipped with television sets and a sound system.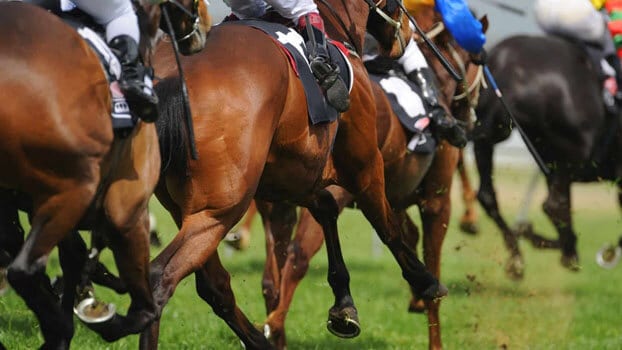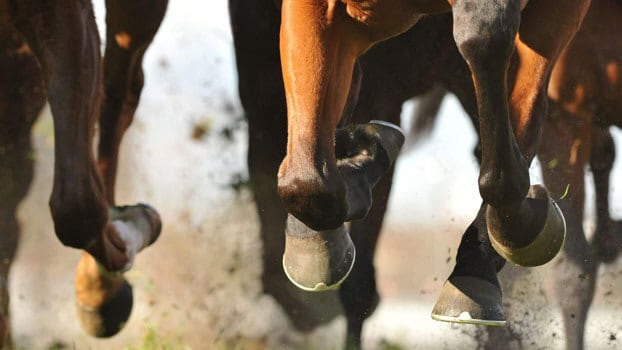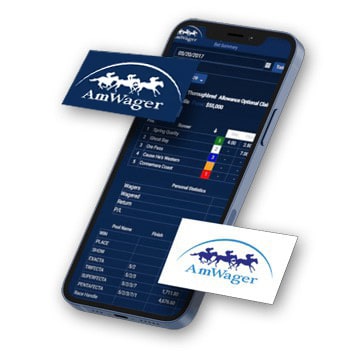 Hippodrome de Beaumont de Lomagne
Don't forget you can wager on the races with AmWager
Wager on live horse races like a Pro with AmWager.