Hippodrome de la Côte d'Azur
Don't forget you can wager on the races with AmWager
Wager on live horse races like a Pro with AmWager.
Simple…We are the best online wagering platform today. Real-time updates, exclusive tools, custom wagering types, player-focused design. Not using AmWager is like playing in the kiddie pool.
Powerful, fast, innovative, secure, yet easy to use! All because we value and listen to our customers.
Hippodrome de la Côte d'Azur
Hippodrome de la Côte d'Azur is a horse-racing track in Cagnes-sur-Mer, France. It opened in 1960, at Bd J F Kennedy.
The racecourse of the Côte d'Azur is located in the town of Cagnes-sur-Mer, in the Alpes-Maritimes, on the shores of the Mediterranean Sea. It was opened in the early 1950s with temporary infrastructure and officially inaugurated in 1960. It is the second biggest racecourse in France in terms of meetings. It hosts the Grand Criterium Speed of the Côte d'Azur, one of the great trotting classics in Europe.
A sixty hectares with a capacity of 11300 people, including 6000 in the stand. It also has sixteen hectares of grass trails, a fiberglass track, and a red dirt track. The outer Fibresand track is a perfectly level, left-handed oval measuring 1 3/8 miles with wide, sweeping Belmont-like turns. The oval has four layers: the one 1/4-mile turf course, the jump racing course, the trotting track, and the training tracks. The trotting bunch shares with the flat racing community, racing on 13 days and nights when the Thoroughbred crowd is off pursuing extracurricular activities.
Peculiarly, horses are all stabled on the "backstretch", called the top of the stretch by the Americans. Then every morning, workouts are being practiced on track while trainers and jockeys rent apartments for the duration, just like they would at Saratoga or Deauville, France's Normandy coast August getaway.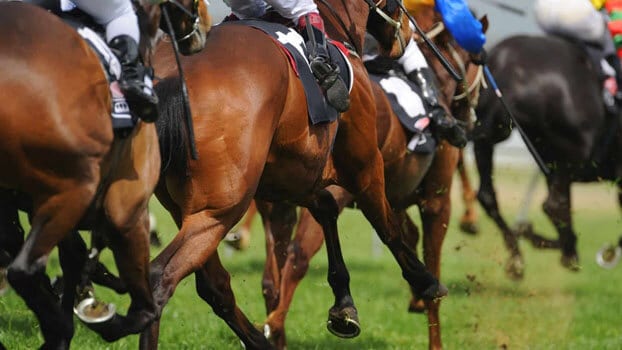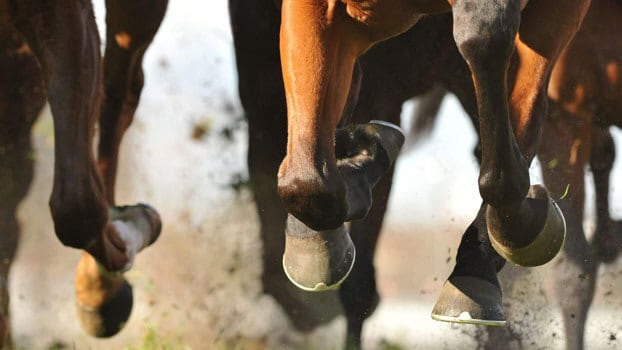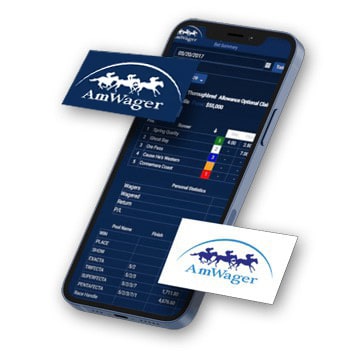 Hippodrome de la Côte d'Azur
Don't forget you can wager on the races with AmWager
Wager on live horse races like a Pro with AmWager.