Hippodrome de Laval Bellevue-la-Forêt
Don't forget you can wager on the races with AmWager
Wager on live horse races like a Pro with AmWager.
Simple…We are the best online wagering platform today. Real-time updates, exclusive tools, custom wagering types, player-focused design. Not using AmWager is like playing in the kiddie pool.
Powerful, fast, innovative, secure, yet easy to use! All because we value and listen to our customers.
Hippodrome de Laval Bellevue-la-Forêt
Hippodrome de Laval Bellevue-la-Forêtis a horse-racing track in  Laval, France. It opened in 1889 at Route de Saint-Nazaire.
A categorized regional trot center, located at Route de Saint Nazaire BP 71006 53010 LAVAL CEDEX, 5 minutes from downtown Laval center, opened in 1889. However, it was originally located at Changé and relocated to Beau Soleil, route d'Entrammes, in 1910. Still far from urbanization, the owner relocated the course again in 1985 at Bellevue, route de Mayenne. This time, the Société des Courses settled for sixty years.
            Jean de la Vaissière de Lavergne, who worked to transfer the racecourse to Bellevue, contributes to the influence of the Mayenne trotting on the national and international stages. After his death, Michel Lepecq succeeded him, becoming President of the track from 1952 to 1963. After he died in 1963, he was replaced by André de la Vaissière de Lavergne (son of Jean), who created the first hard track, equipped with lighting for the nocturnal in 1962. He occupied the presidency until 1977 due to his death. The committee then appointed Maître Jouanne as President. Jacques Moreau became President in 2000. In the same year, the Laval racecourse was named the most dynamic racecourse on the Grand National du Trot circuit.  Today, the Société des Courses de Laval has a total of 25 annual meetings, including 18 Premium meetings with a national audience, and welcomes more than 50,000 visitors per year. Moreover, it is now ranked among the best of 260 racing companies and has greatly contributed, through its dynamism, to the global influence of Mayenne horse racing.
It extends over 45 hectares on the edge of the forest and is equipped with recent facilities. It is also classified as Regional Pole Trot. All-weather track (sand) for trotting races with a length measuring 1,250m, a 315m straight line, 25m – 27m width, and a left-handed rail. There are also 80 boxes and 70 stalls which are free rental. A box is prioritized to a whole horse, then to the trainers furthest from Laval. The stalls are intended for gelding horses and females.
The covered grandstand can accommodate 3000 people. The two heated halls to house punters or walkers measure approximately 1000m². It is with game counters, refreshment stall, chip shop, and giant screen measuring 4m x 3m to follow the Laval races offline or the Premium races, which take place live on the other racetracks. The upstairs measure 600m², completely glazed, with a panoramic view and a refreshment bar and games counters. It also has a children's play area.
It also offers a Balance room, exclusively reserved for professionals, and Cloakrooms with heated changing rooms, women's changing rooms, men's changing rooms, and showers & toilets.
Moreover, it also has two snack points, meeting rooms, a bar, and a restaurant. The Panoramic brewery has a capacity of approximately 250 people for a lunch or a dinner show facing the track. Pascal Charpentier is open for snacks on race days or evenings and during qualifying sessions.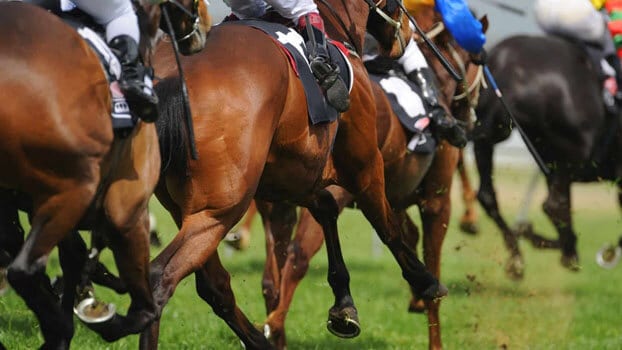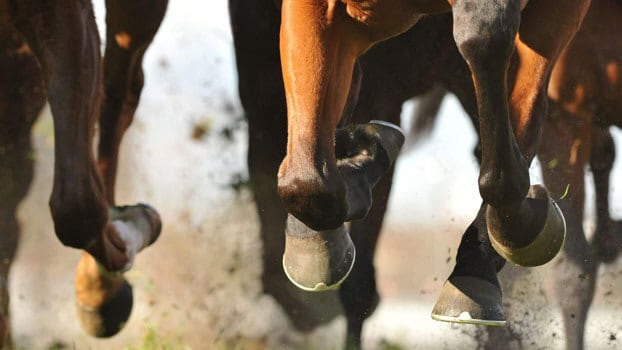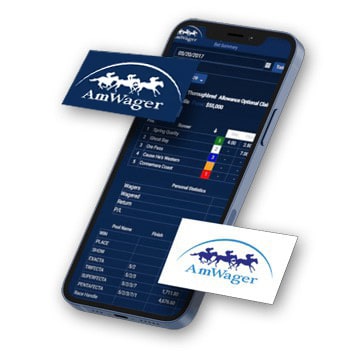 Hippodrome de Laval Bellevue-la-Forêt
Don't forget you can wager on the races with AmWager
Wager on live horse races like a Pro with AmWager.