Don't forget you can wager on the races with AmWager
Wager on live horse races like a Pro with AmWager.
Simple…We are the best online wagering platform today. Real-time updates, exclusive tools, custom wagering types, player-focused design. Not using AmWager is like playing in the kiddie pool.
Powerful, fast, innovative, secure, yet easy to use! All because we value and listen to our customers.
Hippodrome De Vittel
Hippodrome De Vittel is a horse-racing track in Vittel, Vosges, France. It opened in 1904, at D18, place called l'Orée du Bois.
The racecourse was inaugurated on July 15, 1904. The track was called Société des Courses de Vittel, but only had its official name in 1972, called Société Nouvelle des Courses de Vittel. Within several years, the only discipline that had been in the racecourse was trotting. In 1972, they operated two disciplines of Gallop, Flat and Obstacle. From then on, the racecourse asserts its multidisciplinary vocation. Resumption of the Trotting track was in 2013 and overhaul of the control room, filmed control, weighing, internal communication system, internal and external video, etc.
It also had its constructions and renovations from 1990 to 2015, including the Main stand, betting house, weighing pavilion, Trot track, stands and various aids signed, the rotunda stables, soft call and impact bars on the obstacles, and riding mower.
The racecourse is in the Poitou-Charentes region in western France, near the thermal park and several golf courses. Organizes 11 meetings in the three disciplines scheduled every Sunday and holiday from late June to late August.
It is in 350 hectares that can accommodate 700 people seated, including 600 in two covered stands, a car park with a capacity of 1,000 cars (possibility of extension). The racetrack has a left-handed rail, 130 boxes, and is categorized as 1st at the gallop and 2nd at the trot. Its all-weather track for trotting races is 1,600 meters grass track with 300 meters finish straight line, while the gallop track measures 1,800 meters and 300 meters finish straight line.
It also offers a restaurant, a bar, and a picnic area with a children's area. Admission costs 5 euros but is free for those under 18 years old.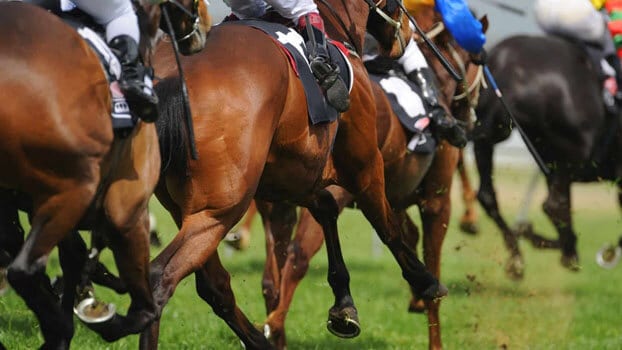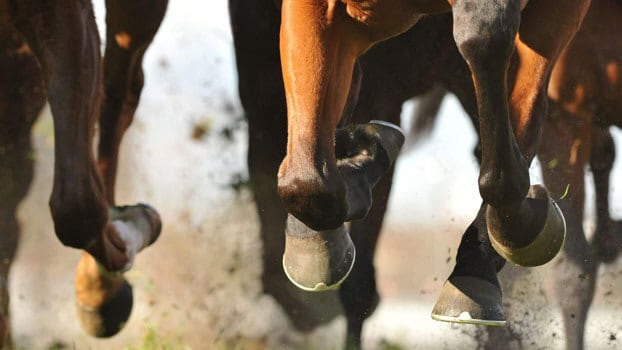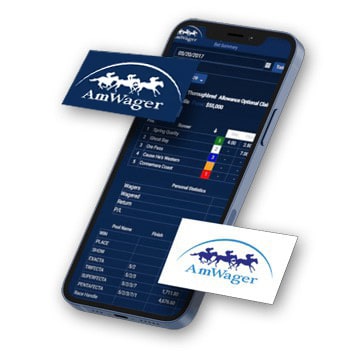 Don't forget you can wager on the races with AmWager
Wager on live horse races like a Pro with AmWager.