Hippodrome d'Enghien-Soisy
Don't forget you can wager on the races with AmWager
Wager on live horse races like a Pro with AmWager.
Simple…We are the best online wagering platform today. Real-time updates, exclusive tools, custom wagering types, player-focused design. Not using AmWager is like playing in the kiddie pool.
Powerful, fast, innovative, secure, yet easy to use! All because we value and listen to our customers.
Hippodrome d'Enghien-Soisy
Hippodrome d'Enghien-Soisy is a horse-racing track in Soisy-sous-Montmorency, France. It opened in 1879, at André Foulon.
Equestrian sports have been practiced in the area since 1860. However, it was only in 1879 when the pioneering obstacle course was established officially. Enghien was then one of the five racetracks of the Société des suburbains (La Marche, Le Vésinet, Saint-Ouen, Maisons-Laffitte and Enghien), taken over at its creation in 1886 by the Société Sportive d'Encouragement who purchased it in 1921. Then in the next year, 1922, the permanent track was built for trotting.
The Champ de Courses d'Enghien-Soisy Racecourse is one of the city's main attractions specializing in trot and obstacle races. In 1986 it was renovated and equipped with a floodlight system. The Société d'Encouragement du Cheval Français managed it since 1997, and the racecourse is fully available for obstacle courses organized by France Galop.
Then since 1999, it acquired its current and official name, Hippodrome d'Enghien-Soisy. It is located at Place André Foulon, partly on the commune of Soisy-sous-Montmorency, France, situated 2 kilometers from the city center. In other words, 96% of its 44 hectares are in the municipality of Soisy-sous-Montmorency, and 4% are in the Eaubonne area.
Since 2009, it has been the site of a giant international pyrotechnic competition, then every year in April, the Prix de l'Atlantique takes place on the track.
The racecourse is reserved for obstacle courses and trotting and covers 44 hectares on the edge of the Montmorency forest. It consists of 11 hurdle courses from 2,500 to 3,800 meters (11 obstacles); and 13 steeplechase courses from 3,100 to 5,000 meters (11 obstacles). On the other hand, trotting facilities include a 1300 m trotting track, rope left, banked turn, and the distance from the last hurdle to the finish line is 250 meters.
The racecourse has 20,000 seats, including 3,000 seats in the stands. The parking space has 1,500 spaces (€ 2) and offers a restaurant named "Le Panoramique" (The Panoramic) and a brasserie "La Rotonde". Its playground is open every day of the race (under the responsibility of parents). Free admission is also available by invitation at the Tourist Office for the "Estivales d'Enghien" (July / August).
They also offer guided tours for groups and individuals, in which free Circuits tours are organized every Sunday behind the scenes of the racecourse (information and departures at the Information Point at 3 pm, 4 pm, and 5 pm. For groups, guided tours are during race days.
The track also offers Pari Mutuel Hippodrome information office (PMH), currency exchange office, bank distributor, unpaid tickets, public telephone, binocular rental, souvenir shop, PMU office, and "Play for the first time" area.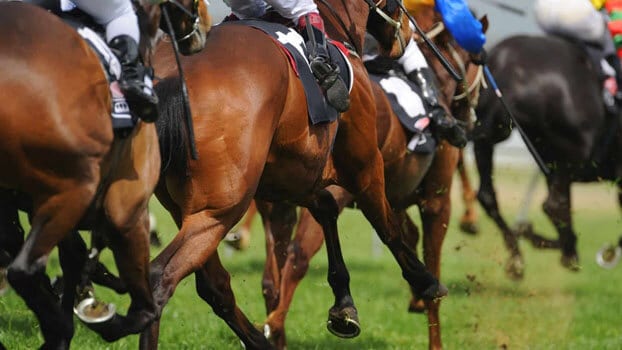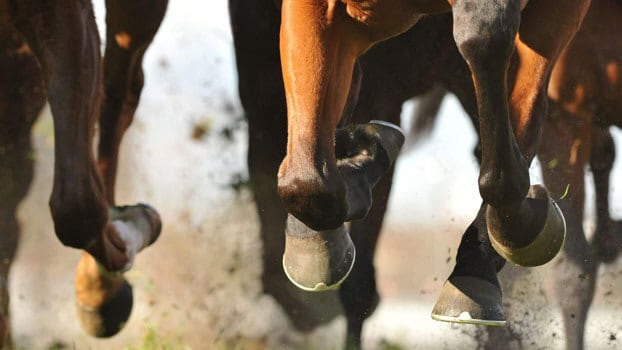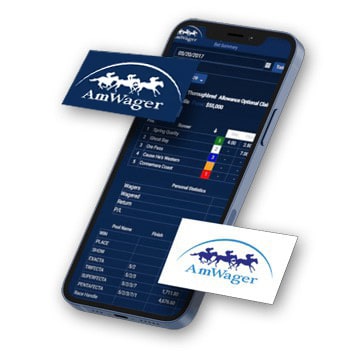 Hippodrome d'Enghien-Soisy
Don't forget you can wager on the races with AmWager
Wager on live horse races like a Pro with AmWager.