Hippodrome Du Croisé-Laroche
Don't forget you can wager on the races with AmWager
Wager on live horse races like a Pro with AmWager.
Simple…We are the best online wagering platform today. Real-time updates, exclusive tools, custom wagering types, player-focused design. Not using AmWager is like playing in the kiddie pool.
Powerful, fast, innovative, secure, yet easy to use! All because we value and listen to our customers.
Hippodrome Du Croisé-Laroche
Hippodrome Du Croisé-Laroche is a horse-racing track in MARCQ-en-Barœul, France. It opened in 1931 at boulevard Georges Clemenceau.
The Hippodrome des Flandres, also known as the Hippodrome du Croisé-Laroche, is the only active horse racing field in the Nord department. It is located in Marcq-en-Baroeul, in the North, constructed in 1931 and owned by the City since 1990. The Lille Marcq-en-Barœul racecourse almost called itself the Trois Villes racecourse because it is located in the center of the Lille, Roubaix, Tourcoing triangle.
In 1990, when the owners wanted to sell the site to a real estate developer, Serge Charles, deputy mayor of Marcq-en-Baroeul, decided to preempt and acquire the site. It was then renamed Serge Charles racecourse in homage to a former mayor. All the buildings and stables were renovated in 1995, then the lighting in 2000. It was again renovated in 2010 to host the European Union Grand Prix of Trotting in October.
It hosts trotting and galloping (flat) races on two tracks. The Turf track is an indoor grass track, 1,500 meters in length, and has a 350-meter straight line for flat races. For trotting, it has an all-weather track (cinder), an ashen outdoor track with a length of 1,665 meters, and a straight line measuring 380 meters.
The grandstand has a capacity of 1000 people, reception and performance halls, and a panoramic restaurant that can accommodate more than 1,200 people in its interior space. In addition to its equestrian activity, the site also has a golf course, show jumping careers, sports fields (two rugby and one football field, natural grass), and playgrounds for the youngest. With a tiered part outside and a closed (and heated) part, the stands can accommodate nearly 2,000 people.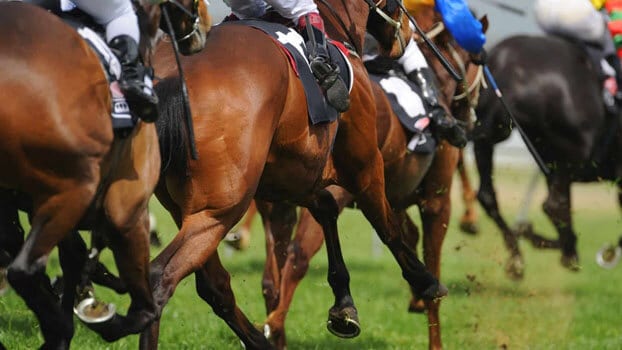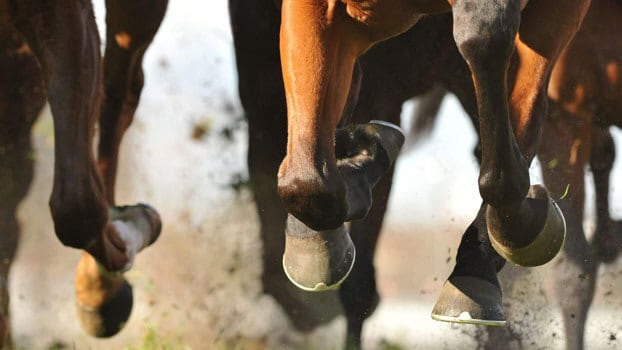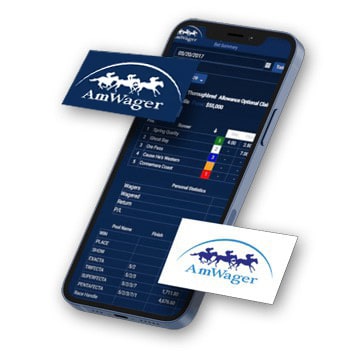 Hippodrome Du Croisé-Laroche
Don't forget you can wager on the races with AmWager
Wager on live horse races like a Pro with AmWager.