Hippodrome du Lion d'Angers
Don't forget you can wager on the races with AmWager
Wager on live horse races like a Pro with AmWager.
Simple…We are the best online wagering platform today. Real-time updates, exclusive tools, custom wagering types, player-focused design. Not using AmWager is like playing in the kiddie pool.
Powerful, fast, innovative, secure, yet easy to use! All because we value and listen to our customers.
Hippodrome du Lion d'Angers
Hippodrome du Lion d'Angers is a horse-racing track in Le Lion-d'Angers, France. 
It was in 1922 when the Société Hippique Lionnaise was created with the initiative of the Local Festivals Committee. In 1945, the 2 Lionnaise racing companies merged. In the next year, 1946, the racecourse was developed which was drawn by Mr. Arsène THIBAULT, who also created the obstacles, the stands and the barracks of Pari Mutuel. It is located in the town of Lion-d'Angers, the north-east of the town, in Maine-et-Loire, in Anjou. It is situated 25 minutes from Angers Saint Laud SNCF station, 30 minutes away from Marcé airport and 50 minutes from Nantes airport.
The establishment of a ten-year modernization program including stands, panoramic restaurant, meeting rooms and annexes, changing rooms, car parks and 100 boxes occurred in 1992. It is home houses the National Stud and knowns to have the longest obstacle course in the world.
The area measures 162 hectares, with a flat grass track of 1,625 meters, a trotting track of 1,625 meters and an obstacle course with Steeple-Chase courses (3,400m – 4 000m – 4,100m – 4,600m), and Cross-Country (4,300m – 4,400m – 4,500m – 5,200m – 7,300m) and hurdles (3,600m). The finish line measures 400 meters.
It also has 120 boxes spread over 4 stables, 2 covered stands, several lounges and sponsor boxes, 1 professional space, and an infirmary. The restaurant is panoramic, open exclusively on race days with a capacity of 200 people. There is also a snack bar named "Chez Pascal", located outside, near the presentation round. Inside the scales, it also offers a Champagne bar.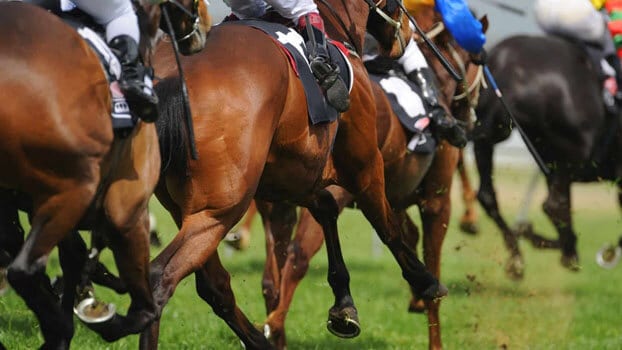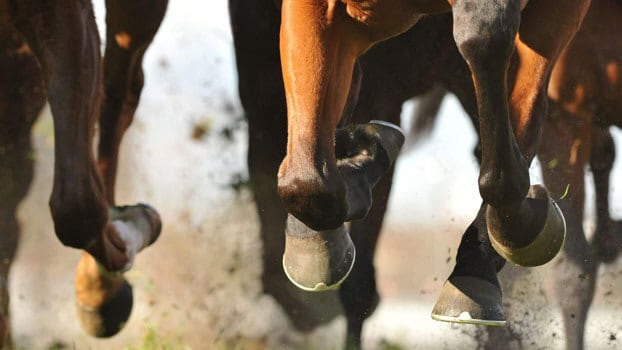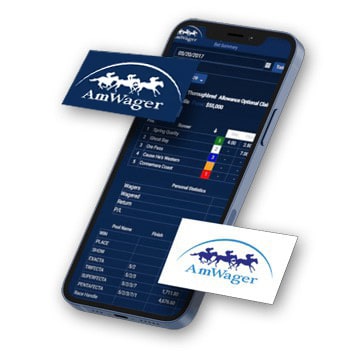 Hippodrome du Lion d'Angers
Don't forget you can wager on the races with AmWager
Wager on live horse races like a Pro with AmWager.