Hippodrome du Touquet-Paris-Plage
Don't forget you can wager on the races with AmWager
Wager on live horse races like a Pro with AmWager.
Simple…We are the best online wagering platform today. Real-time updates, exclusive tools, custom wagering types, player-focused design. Not using AmWager is like playing in the kiddie pool.
Powerful, fast, innovative, secure, yet easy to use! All because we value and listen to our customers.
Hippodrome du Touquet-Paris-Plage
Hippodrome du Touquet-Paris-Plage is a horse-racing track in Le Touquet-Paris-Plage,  Pas-de-Calais, France. It opened in 1925, at BP 213.
The Touquet racing company was created on November 11, 1923, with its first president Mr. Gustave Wattine, the Blingel stud farm owner, near Hesdin. In the next year, 1924, the racecourse was created by the "Grand Establishments", costing some 7 million francs. On August 29, 1925, the inaugural meeting was attended with a minister and 5,000 people. It is located at the 62520 Le Touquet-Paris-Plage, Hauts-de-France, France.
However, in 1938, the first airstrips were created, and the racecourse was partially amputated. In 1945, a further expansion of the airport occurred, and the war destroyed the racetrack a lot. Redevelopment commenced in 1968, improving the tracks. In 1970, the racing companies of Touquet and Calais merged. They host harness or flat, trotting or galloping races.
It is in 50 hectares of greenery on an excellent site. Consists of two grandstands, one large and the other small; their design are identical. They are made of coated reinforced concrete. The side facing the track is made up of bleachers. The upper tiers, accessed by two side stairs, are protected by a concrete canopy. At the top is a walkway, wide open to the steps. The rear part is of a very different picturesque style: it comprises five bays with largely broken arches on the ground floor and an attic storey with bay windows decorated with false wood sections. These bays are framed by two pavilions topped with half-rumps; this part is covered in flat tile.
For dining, it offers the Restaurant "Le Cheval de la Canche" and the Son Bar. There is also entertainment, a nursery and a playground for children.
A 3 km long dike protects the racecourse. It also has a fashionable seaside resort with casinos, conference and sports facilities, fine sands, and a forested background.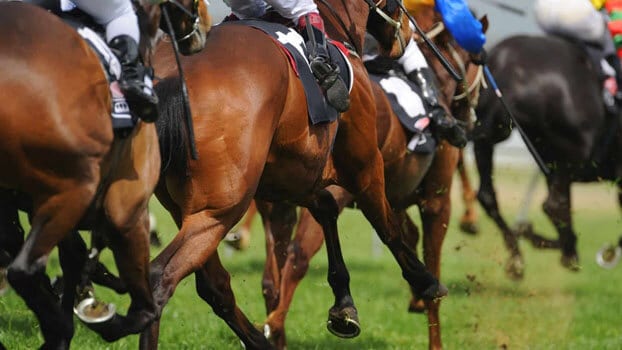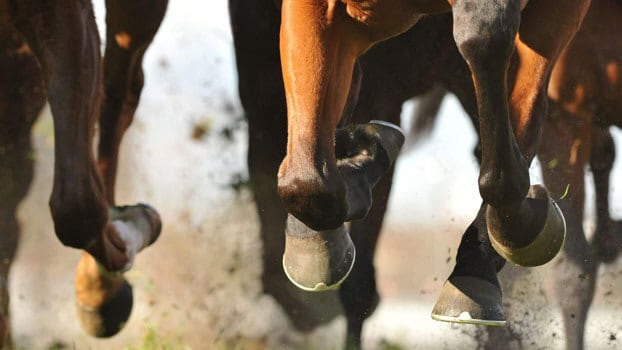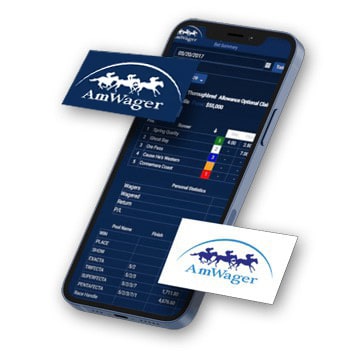 Hippodrome du Touquet-Paris-Plage​
Don't forget you can wager on the races with AmWager
Wager on live horse races like a Pro with AmWager.