Lingfield Park Racecourse
Don't forget you can wager on the races with AmWager
Wager on live horse races like a Pro with AmWager.
Simple…We are the best online wagering platform today. Real-time updates, exclusive tools, custom wagering types, player-focused design. Not using AmWager is like playing in the kiddie pool.
Powerful, fast, innovative, secure, yet easy to use! All because we value and listen to our customers.
Lingfield Park Racecourse
Lingfield Park Racecourse is a horse-racing track in Lingfield, Surrey, United Kingdom. It opened in 1890, at Racecourse Rd.
History of Lingfield Park Racecourse
1890 – The Prince of Wales (later Edward VII) opened the racetrack and agreed to let Lingfield incorporate the Prince of Wales feathers into its official heading. Originally, it only hosted jumps racing.
1894 – The Jockey Club granted permission for flat racing to be held.
1932 – The first Derby Trial Stakes was run at Lingfield Park, and the first Oaks Trial swiftly followed it; these both still feature annually as one of the most prestigious fixtures.
1939 to 1945 – During World War II, the War Office requisitioned the estate for use as a prisoner-of-war internment camp for Italians. The Home Guard also used the home straight for practicing marches & attacks.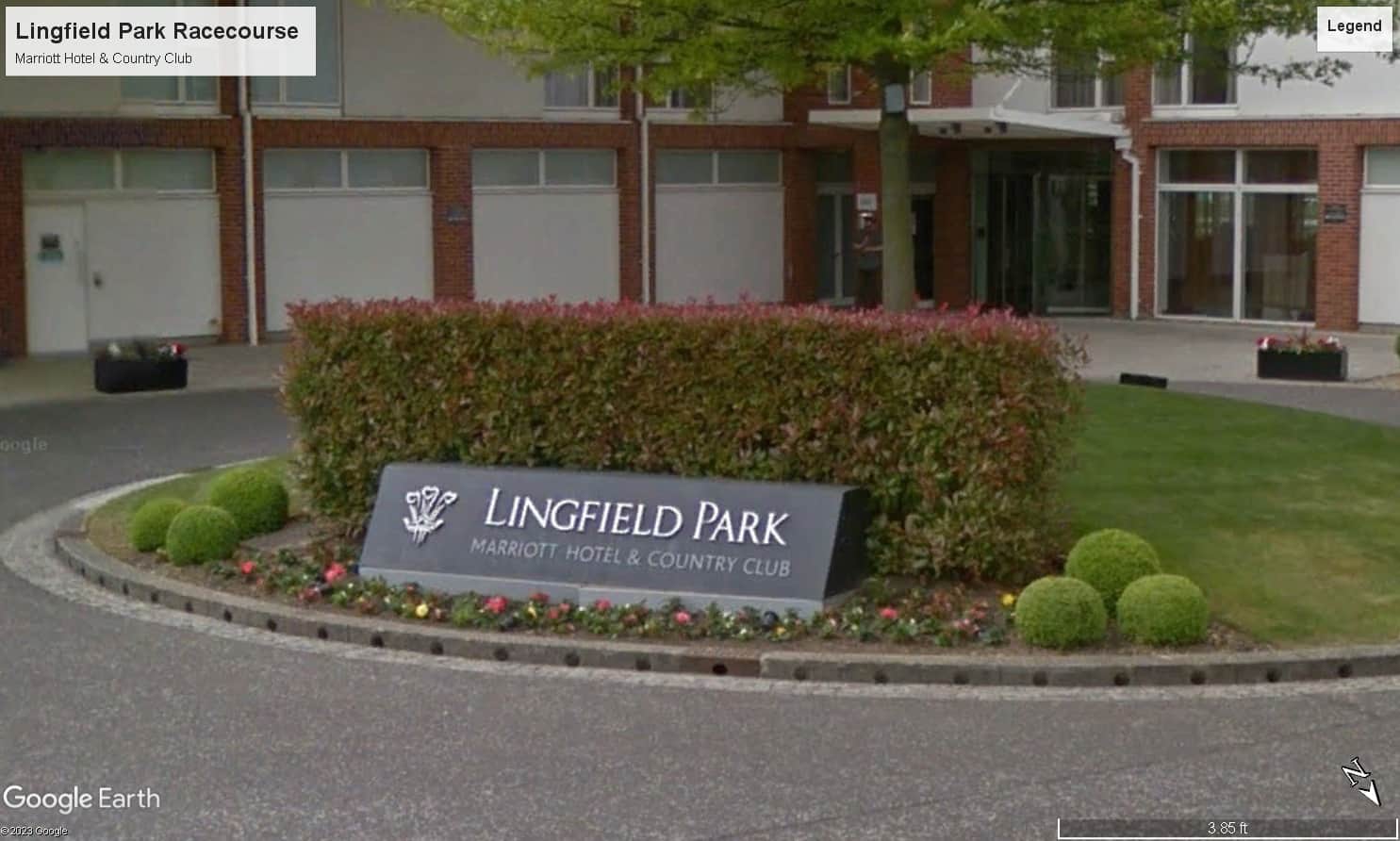 1954 – The racecourse is featured in the 1954 film The Rainbow Jacket.
1987 – In June 1987, the owners constructed a Golf Club across the open fields and through the adjacent woodlands. The initial intention was to include conference facilities, motels, swimming pools, tennis and squash courts. However, these plans were not deemed acceptable. The same year, planning permission was obtained to install the first artificial racetrack in the UK.
1989 – A new Equitrack all-weather racecourse opened inside the redesigned turf course on November 16, 1989.
1997 – Arena Leisure PLC acquired Lingfield Park.
2001 – The existing artificial surface was replaced with a Polytrack, which opened on November 13, 2001. Due to this, it became best known as a winter all-weather flat-racing course rather than the usual turf found in the UK. Moreover, it is also the only one to host all three race types flat turf, flat all-weather, and National Hunt.
2002 to 2003 – The back straight on the turf course was improved and, combined with a £5.5 million investment in the main grandstand
2004 – Other visitors' facilities were also improved, which further helped to re-position Lingfield Park and become a profitable racecourse.
2007 – Planning permission was received for a 116-bedroom, 4-star hotel, leisure club, swimming pool, conference, meeting rooms, offices, and a new golf academy overlooking the racecourse in the footprint of the old Silks and Marley grandstands.
2008 – Construction commenced in May 2008, and in the same year, a franchise agreement was reached with Marriott Hotels to create the Lingfield Park Marriott Hotel & Country Club.
2009 – We celebrated the 20th anniversary of Lingfield Park's innovative introduction of All-Weather Racing in this country in November 2009.
2010 – The hotel opened on schedule in May 2010. The existing golf club, which has hosted the Surrey Open, is incorporated within the hotel, with the 18-hole course open to members and non-members.
2012 – In March 2012, Arena Leisure PLC, which owned Lingfield Park & 6 other racecourses in the UK, merged with Northern Racing to create Arena Racing Company. Owning 40% of the UK's racing fixtures.
Track Details and Other Facilities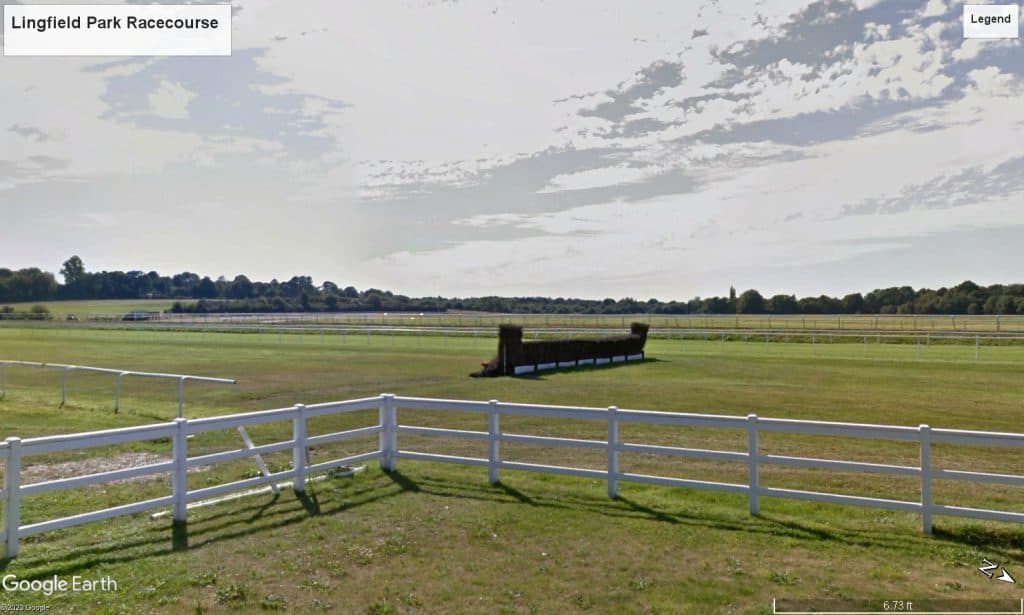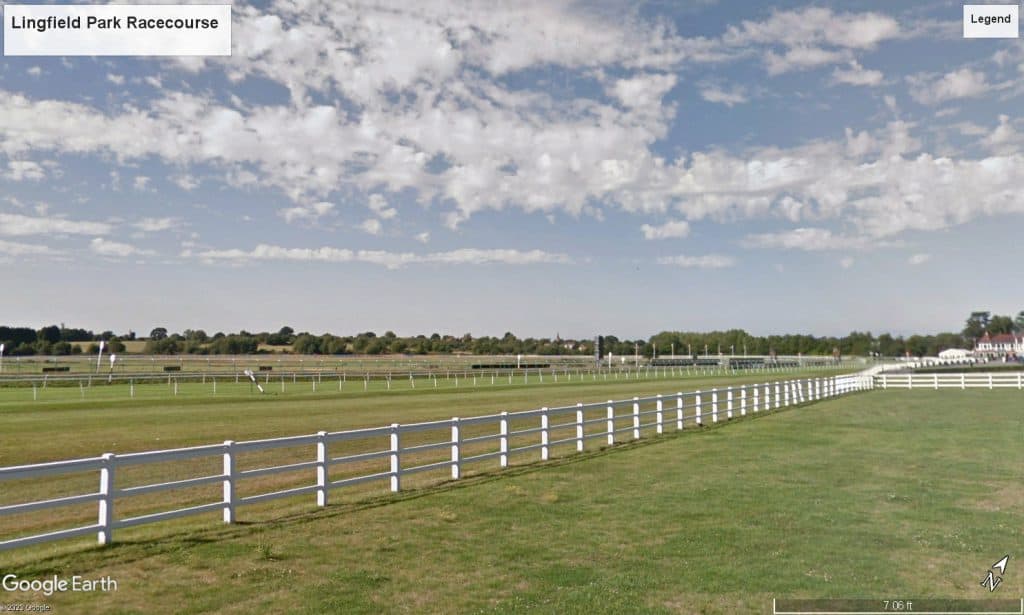 🐎All-Weather Track

Its left-handed all-weather track measures just under a mile and a quarter, which turns sharp and laid out inside the turf track.

🐎Turf Track

The turf track runs outside of it and is almost a mile long, with the facility for longer races to join four furlongs further out.
The flat turf course is used much less often than the all-weather track. It is longer and undulating with a steep downhill run into the home bend and home straight. Races of up to 7f are run on the straight flat turf course.

🐎Jump Course




The jumps course is left-handed and undulating as well. The fences are not as stiff as other courses, and fallers are low. National hunt bumper races are usually run on the all-weather track nowadays.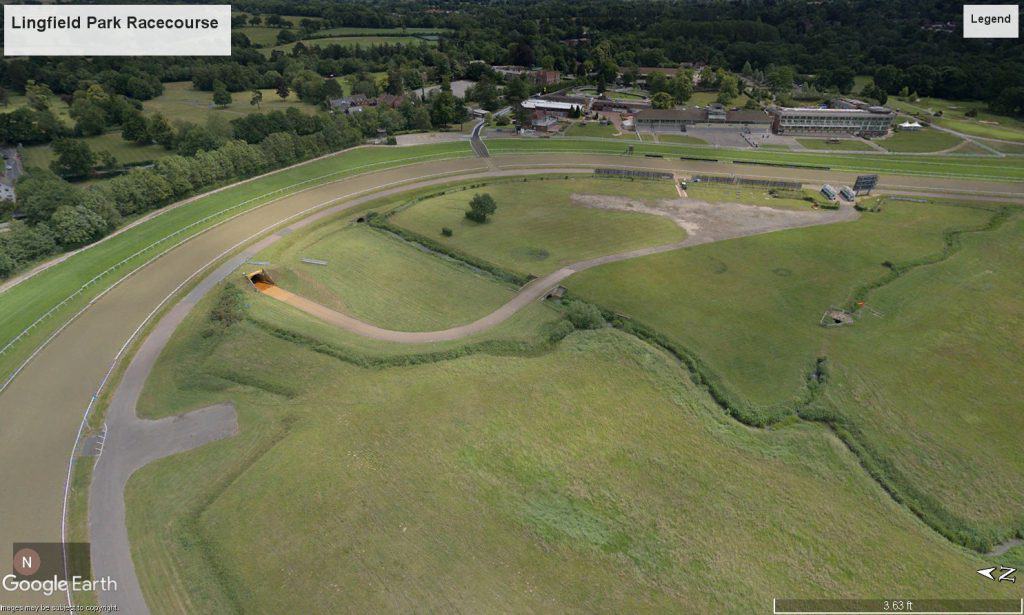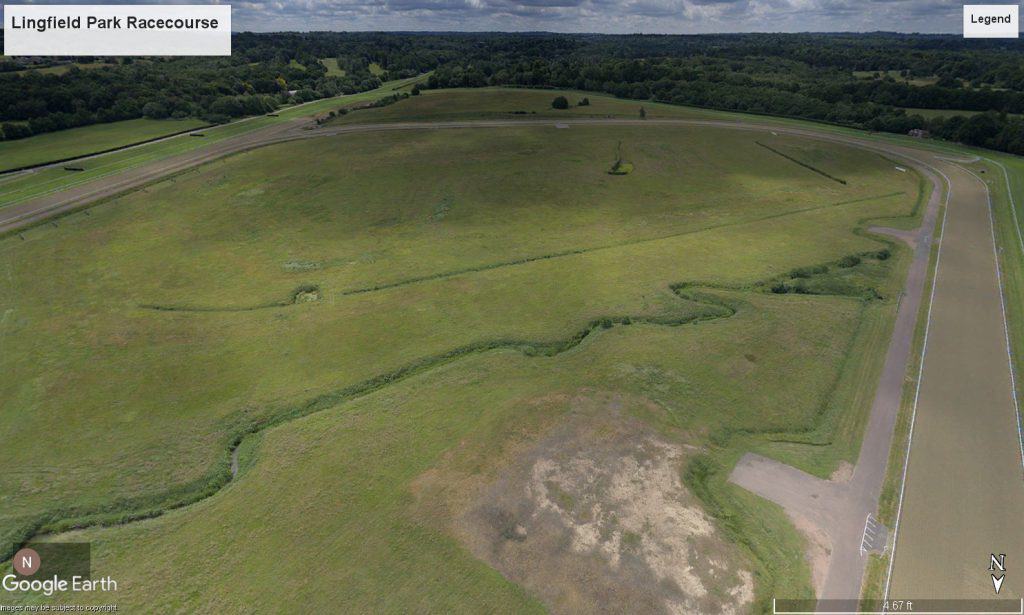 🐎Lingfield Park Marriott Hotel & Country Club

The Hotel at Lingfield Park offers guests the chance to mix business and pleasure with various facilities.
It offers:

Swimming Pool
Jacuzzi
The Spa (currently closed)

🐎Lingfield Park's 18-hole golf

It has a standard scratch of 72 and a yardage of 6,511.
It has a Golf Lounge fully stocked with Pro Shop and PGA Professionals to offer lessons for all skill levels.

🐎Golf Break

After playing golf, it is where players can relax.
The price starts at £99.
It includes the hotel and use of the hotel facilities.

🐎Golf Academy

Lingfield Park Academy is open to golfers of all ages and abilities.
It offers a complete facility with a driving range, a short game area, and a putting green.

🐎Golf Society Days

Packages:

Birdie – Tea/coffee & bacon roll followed by 18 holes of golf
Eagle – Tea/coffee & bacon roll, 18 holes of golf, followed by a 1-course lunch.
Albatross – Tea/coffee and Full English Breakfast, a bucket of range balls, 18 holes of golf, and a 2-course meal.

🐎Golf Shop

Open Hours

Summer Season (April 1st to September 30th )

Monday to Thursday – 07:00 am to 6:00 pm.
Friday to Saturday – 07:00 am to 7:00 pm.

Winter Season (October 1st to March 31st )

Monday to Sunday – 08:00 am to 5:00 pm.

🐎Venue Hire

The Pavilion Suite

Ideal for conferences, banquets, exhibitions, and large meetings.
It has a new AV system controlled by smart tablets.
It can accommodate up to 700 guests.

Weddings
Parties & Celebrations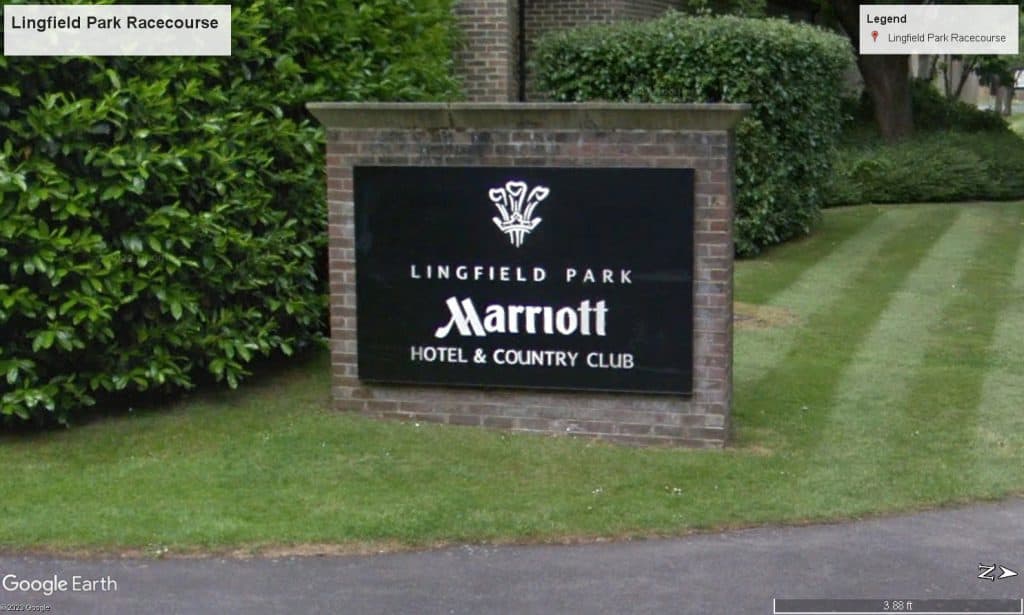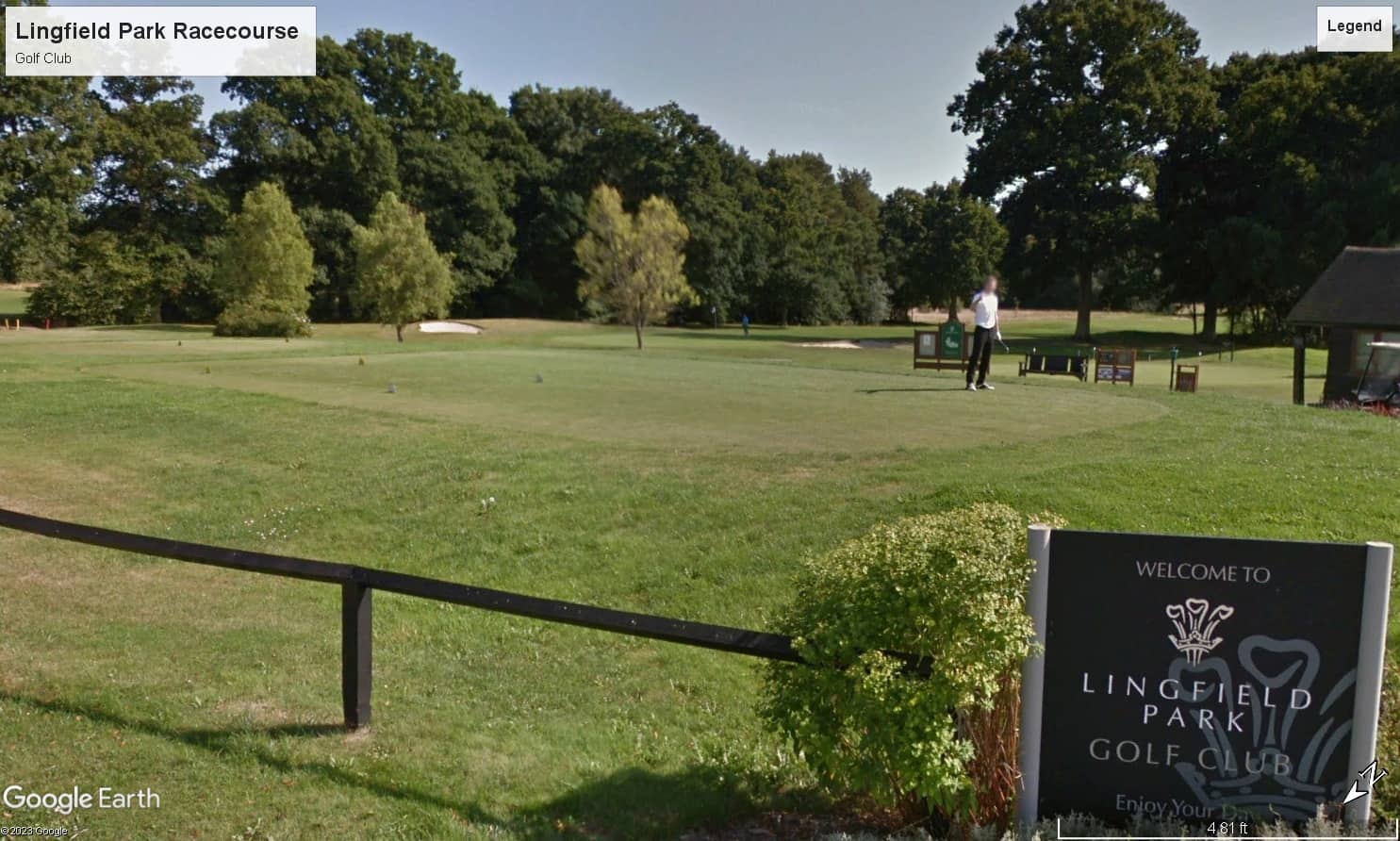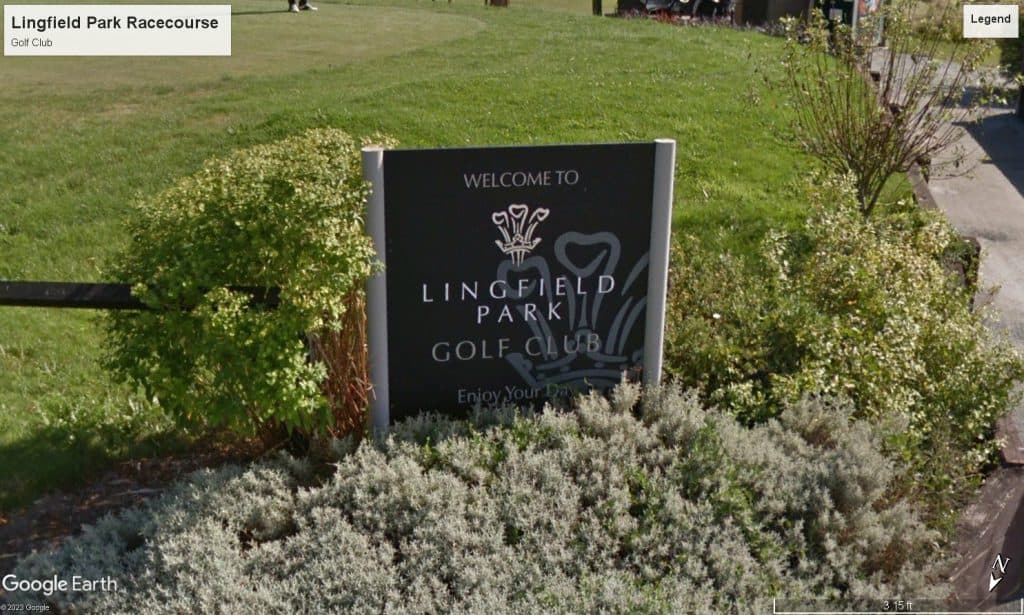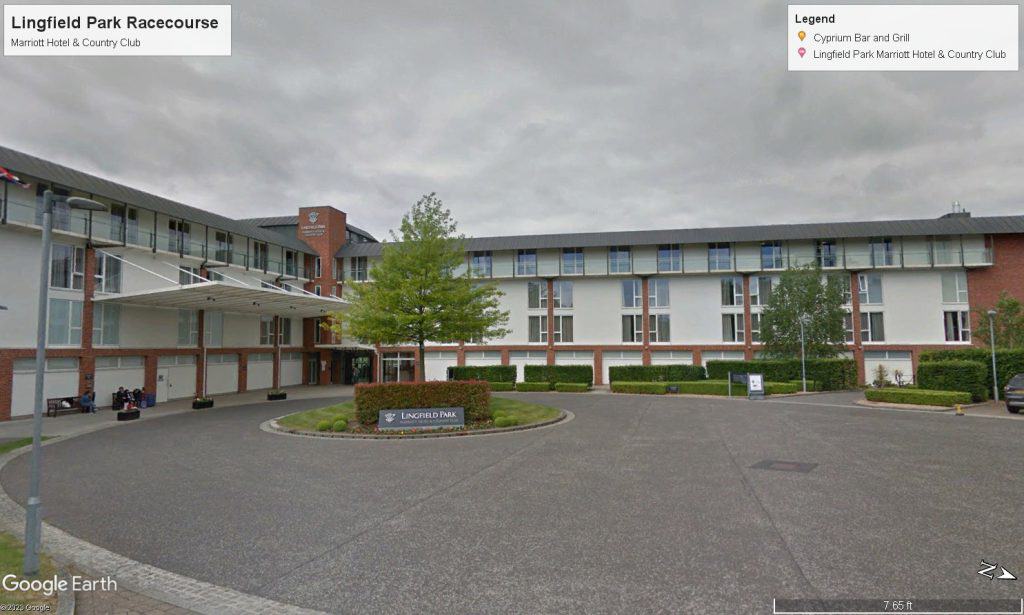 🐎

Brasserie

🐎

Piglets Pantry

It is situated within the Grandstand Bar.

🐎

Swing Grill

🐎

Fish and Chip Shop

It is located opposite the Paddock Lawn.

🐎

Pizza

Open on feature race days.

🐎

Burger Van

Serves on feature evening meetings.

🐎

Grandstand Bar

The biggest bar at the racecourse includes betting facilities at either end and TV screens to watch the action from the track.

🐎

Syndicate Lounge

It is exclusive to syndicate members with horses running – offers a host of alcoholic and non-alcoholic beverages.
🐎

Syndicate Lounge

It is exclusive to syndicate members with horses running – offers a host of alcoholic and non-alcoholic beverages.

🐎

The Courtyard

It is where the Bob's Return Bar and the Rock Hopper are situated.

🐎

Music Majors Bar

It is named after a frequent runner at Lingfield Park.
It is located on the corner of the Paddock Lawn.
It serves Pimm's on feature race days.

🐎

The Parasol Bar

It is located out on the Paddock Lawn.
It offers a range of beer, wines, and soft drinks at selected meetings.

🐎

The Sports Bar

A traditional bar with plenty of screens.
Restaurants and Private Suites
🐎Trackside Restaurant

It features the view of the home straight and finishing line.
It offers a commemorative race day program, a private table with table service, a seasonal three-course menu, betting facilities, and TV screens.

🐎Private Hospitality

The racetrack has 20 hospitality suites.

🐎Premier Viewing

Available at selected feature race days.
It includes access to Premier Viewing Suite, a commemorative race day program, and betting and television facilities.
🐎Cyprium Bar and Grill

It offers a theatre kitchen and private booths.
It is located near the main entrance to the hotel.
Open Hours:

Weekdays Breakfast – 06:30 am to 11:00 am.
Weekends Breakfast – 07:00 am to 11:00 am.
Lunch – 12:00 noon to 4:00 pm.
Dinner – 5:00 pm to 9:15 pm.
Race Schedule and Major Events & Races​
🐴

Ladies Day

🐴

Live Music

🐴

Family Fun Days

🐴

Christmas Lunches

🐴

Christmas Parties

🐴

New Years Eve

🐴

Fireworks
🐴

All-Weather Championships

🐴

The Silk Series

🐴

The Winter Derby

🐴

The Derby Trial

🐴

Churchill Stakes

🐴

The Kachy Stakes

🐴

The Winter Million
Location and Access to the Racecourse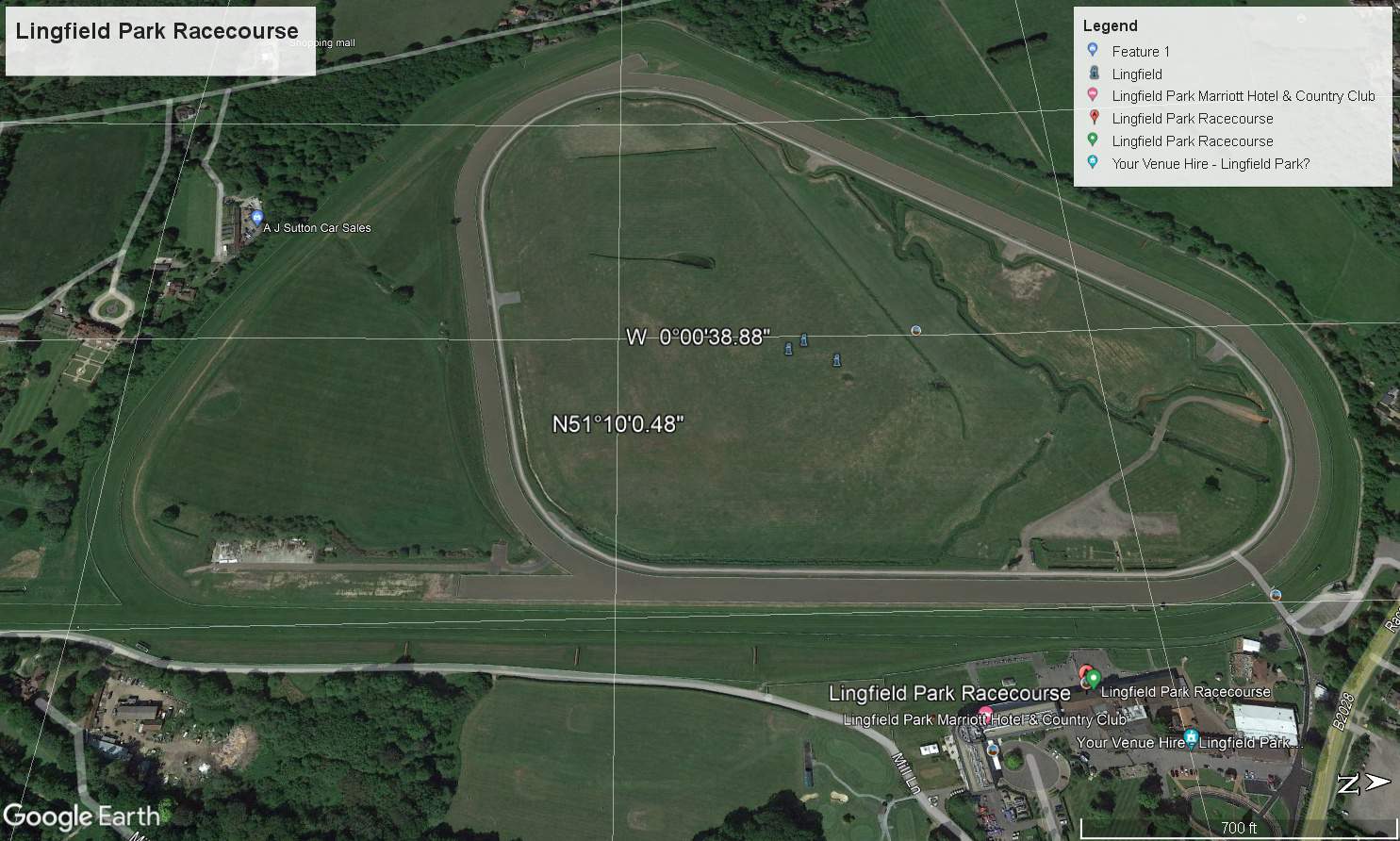 Lingfield Park Racecourse, known as Lingfield, 'Lingwood' or 'leafy Lingwood', is a 450 acres horse racing course located at Road Lingfield Surrey RH7 6PQ, United Kingdom.
It is15 minutes from the M25 (J6) or M23 (J10).
Lingfield Park Resort is just a five-minute walk from Lingfield train station, 45 minutes on a direct train from London Victoria.
Lingfield Park Resort is approximately 10 miles from Gatwick Airport. Helicopters may land on the racecourse by prior arrangement.
Children 17 and under go free to the races when accompanied by an adult.
Other racetracks are sorted and listed on the page "List of Racetracks". To view the full list, hit the button below. You can also check the horse racing types and breeds to have a lot more in-depth knowledge about horse racing. 
Lingfield Park Racecourse
You can also check Lingfield race results and Lingfield race entries using our AmWager platform for FREE!
It is easy to access and fast as 1, 2, 3!
So what are you waiting for?
STOP HORSING AROUND, GET SERIOUS, GET AMWAGER !
Sign Up now for FREE and wager like a PRO with AmWager