Racecourse of Pau (Hippodrome De Pau)
Don't forget you can wager on the races with AmWager
Wager on live horse races like a Pro with AmWager.
Simple…We are the best online wagering platform today. Real-time updates, exclusive tools, custom wagering types, player-focused design. Not using AmWager is like playing in the kiddie pool.
Powerful, fast, innovative, secure, yet easy to use! All because we value and listen to our customers.
Racecourse of Pau (Hippodrome De Pau)
Racecourse of Pau (Hippodrome De Pau) is a horse-racing track in Pau, France. It opened in 1842 at 462 Boulevard du Cami Salié.
In 1839, Société d'Encouragement des Basses Pyrénées pour l'Elève du Cheval was founded, by which its first race took place in 1842. In 1981, the permanent hedge course was established, while the creation of the flat fiber-sand track (PSF) and east and west extension of the obstacle courses was in 1999.
It is situated in 462 bd du Cami Salié – 64000 Pau, located in the Pyrénées-Atlantiques, Pau, Southwest France. Pau is famous in other sports, particularly motorsports, and holds the first one that staged the first-ever Grand Prix. It is also the home of jumps racing. In addition, the site can also be rented by companies to organize other events such as seminars and exhibitions or private individuals for family reunions. It is also open even outside race days. The racecourse is regularly open to the public to visit the different areas (stands, stables, etc.).
The track covers 50 hectares, with the main stand with a capacity of 3,500 seats. It also has a car park with a capacity of 500 vehicles. The track is right-handed except for some chase races, which are run in a figure of eight. Grass obstacle courses have indoor and outdoor tracks with hedges; indoor and outdoor steeplechase tracks; steeplechase figure-eight track; a cross country course; and a flat track in fiber sand of 2,250 m and 20 m wide with a straight line of 400 m.
The racecourse offers a panoramic Le Volpoom that accommodates 300 place settings and the Caddetou lounge, a privileged lounge reserved for owners and racing professionals. It is also designed for training seminars and small committee meetings. The Mississippi Salon is also a reception hall that offers a panoramic view of the racetrack and can accommodate many guests. A heated 1000 m² hall with a bar and fast food. Finally, there are also nearly 500 boxes built by the racing company (More than 400 private boxes). There is 15 km of grass tracks, including a 1,600 m watered straight line; 8 km of watered sand tracks; a dressage arena; 21 installed sedentary trainers on-site; and 13 public coaches and eight training permits.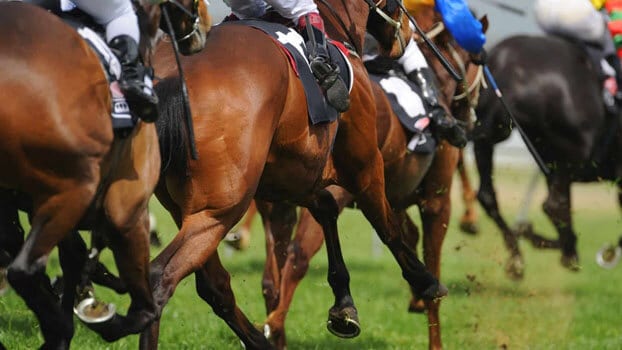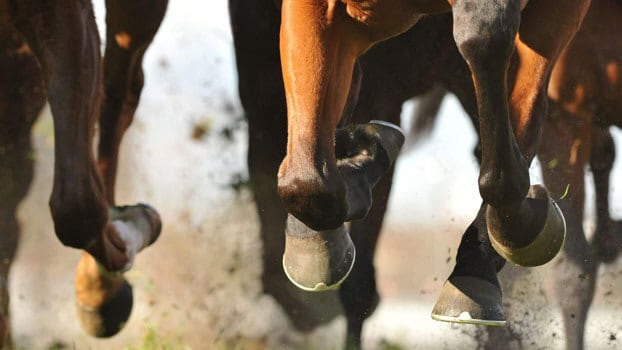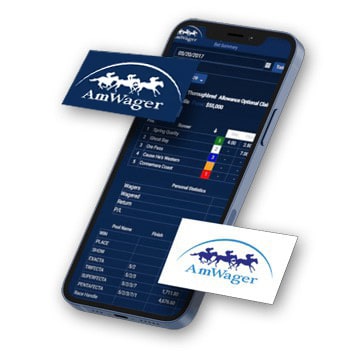 Racecourse of Pau (Hippodrome De Pau)
Don't forget you can wager on the races with AmWager
Wager on live horse races like a Pro with AmWager.