Racecourse of the Solle – Fontainebleau
Don't forget you can wager on the races with AmWager
Wager on live horse races like a Pro with AmWager.
Simple…We are the best online wagering platform today. Real-time updates, exclusive tools, custom wagering types, player-focused design. Not using AmWager is like playing in the kiddie pool.
Powerful, fast, innovative, secure, yet easy to use! All because we value and listen to our customers.
Racecourse of the Solle – Fontainebleau
Racecourse of the Solle – Fontainebleau is a horse-racing track in Fontainebleau, France. It opened in 1862 at Rte de l'Hippodrome de la Solle.
It is also called "hippodrome de la Solle", a racetrack located in the middle of the Fontainebleau forest, in the Seine-et-Marne department in Île-de-France, 55 kilometers to the south-southeast of Paris. The specific address is Route D 606 (Route de Melun) 77300 Fontainebleau, one of France's oldest race tracks and hosts numerous races every year. It is also one of the 17 racetracks of the Regional Federation of Horse Races of Île-de-France and Haute-Normandie. Moreover, it is the racecourse to have a 2,400-meter track in France.
On June 22, 1862, after opening a subscription to the Town Hall of Fontainebleau, the Société Hippique Départementale officially organized its first races at the Solle racecourse in the presence of Emperor Napoleon III and Empress Eugenie. France Galop organizes the race program.
Several distances depending on the type of race (flat or obstacles) are available. Obstacle courses run on two ropes (left and right) up to 6,000 meters in the cross and 4,400 meters in hurdles and steeplechase. The courses are chord on the left for the flat track, going up to 3000 meters, and the straight-line measures 1200 meters. It also features betting in PMH (Pari-Mutuel Hippodrome) on the races on its track and national betting through PMU (Pari Mutuel Urbain) counter.
It has a covered betting hall and a grandstand to accommodate spectators in the best conditions. Professionals benefit from boxes offering maximum comfort to horses. There are also a bar, restaurants, and fast food available to the public.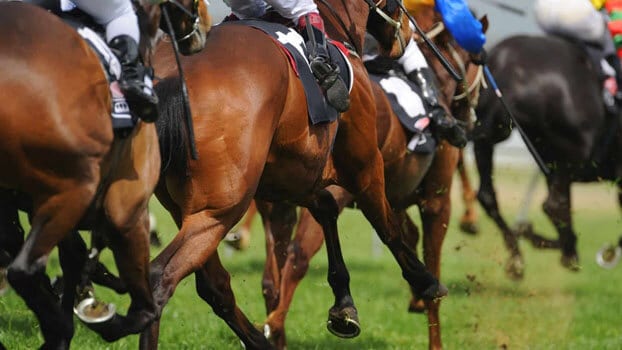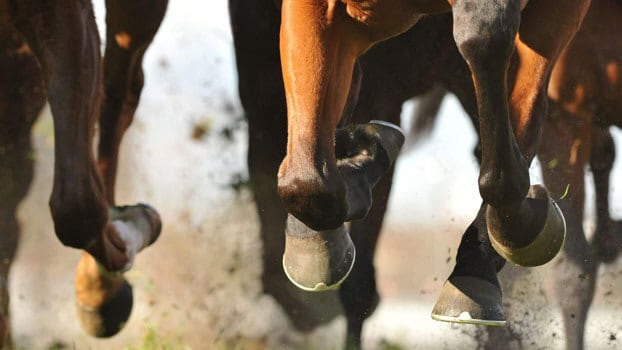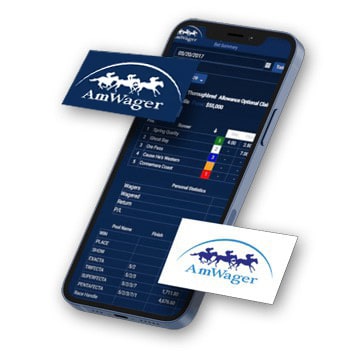 Racecourse of the Solle – Fontainebleau
Don't forget you can wager on the races with AmWager
Wager on live horse races like a Pro with AmWager.