Don't forget you can wager on the races with AmWager
Wager on live horse races like a Pro with AmWager.
Simple…We are the best online wagering platform today. Real-time updates, exclusive tools, custom wagering types, player-focused design. Not using AmWager is like playing in the kiddie pool.
Powerful, fast, innovative, secure, yet easy to use! All because we value and listen to our customers.
Rosecroft Raceway
Rosecroft Raceway is a horse-racing track in Fort Washington, Maryland, United States. It opened in 1949, at Rosecroft Drive.
Its other name is called "Raceway by the Beltway" for being close to Interstate 495, a harness racing track in Fort Washington, Maryland, opened on May 26, 1949. The track is the former WE Miller Stables situated next to the Rosecroft Stock Farm, where horses were bred. It is owned by William E. Miller, a horse trainer, and breeder. It is the first raceway managed by horse owners, horse trainers, and jockeys. The first night of racing was held on May 27, 1949, and became Prince George's County's political and social center.
The track's ownership has been passed on from William E. Miller to his son John Miller (1954), then to Earle Brown (1969), in both reasons were due to death. In 1980, William E. Miller II assumed ownership of the track when Earle Brown changed its position in the track. Then in 1987, Mark Vogel purchased the track, a Maryland real estate agent. However, it failed to handle the racetrack properly and could not entice more players, hence the decrease in attendance. It is due to focusing more on his real estate business and neglecting its duty for the track. He even extracted money from the betting pools and utilized it for his real estate business. Then in 1990, he was arrested when cocaine was confiscated from him, and his company went into bankruptcy.
The following year (1991), the track was purchased by Weisman's Colt Enterprises. However, in the same year, a fire broke out and ruined the grandstand and was reconstructed in 1993. In September 1994, Weisman's family managed the track when he died from pancreatic cancer in Los Angeles. However, they could not afford to operate the track and only hoped to sell it. Cloverleaf purchased it but also attempted to sell it in the 2000s multiple times but to no avail. In mid-2002, several interested buyers emerged, yet the Cloverleaf was involved in lawsuits. Hence, it brought disappointments to the potential buyers and canceled their plans. Cloverleaf Enterprises filed for Chapter 11 bankruptcy in June 2009. Mark Vogel tried to purchase the track again, but a bankruptcy court judge denied the approval. Then in early June 2010, Cloverleaf filed for Chapter 7 bankruptcy, and on July 1, 2010, the track was closed.
By 2011, the track was sold to Penn National Gaming. Then in 2012, a bill was introduced into the Maryland General Assembly, which authorizes a casino in Prince George's County, signed by the Governor in August 2012 which was passed via referendum in November 2012. In May 2016, ownership of the track again changed when the Stronach Group (current owner) bought the track.
The track is 5/8-mile long and has a 700-foot home stretch. The grandstand is 53,000 square feet, beside the 96,000 square foot, 3-story clubhouse, both winterized and glass-enclosed. The seating capacity for the grandstand is 9,000, while the clubhouse is 6,000. Inside the clubhouse is the terrace dining room, which can accommodate up to 1,100 people. Then each table in the dining room has its own television for simulcasting. It offers simulcasting year-round and live racing at night. The stables can house up to 1,200 horses, while the parking area can fit 5,800 vehicles.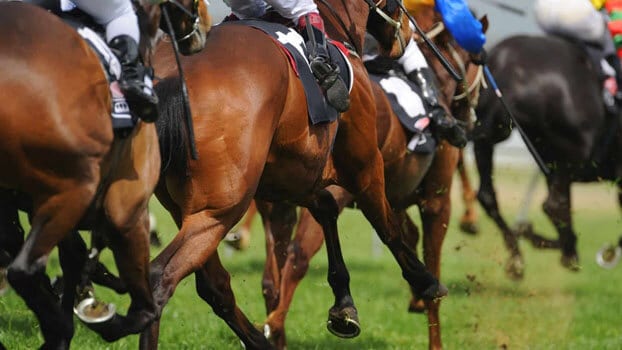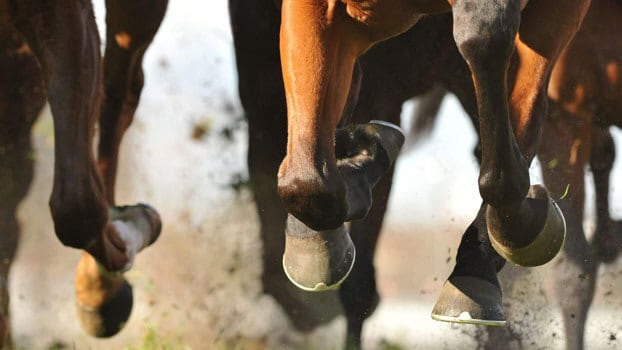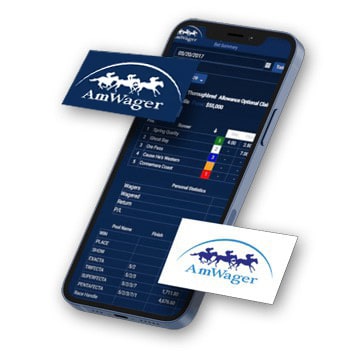 Don't forget you can wager on the races with AmWager
Wager on live horse races like a Pro with AmWager.