Don't forget you can wager on the races with AmWager
Wager on live horse races like a Pro with AmWager.
Simple…We are the best online wagering platform today. Real-time updates, exclusive tools, custom wagering types, player-focused design. Not using AmWager is like playing in the kiddie pool.
Powerful, fast, innovative, secure, yet easy to use! All because we value and listen to our customers.
Ruidoso Downs
Ruidoso Downs is a horse-racing track in Ruidoso Downs, New Mexico, United States. It opened in 1947, at US-70.
Ranchers held Rodeos and Horse Races, entertaining hands and locals alike since as early as the 1840s. Hence, Ruidoso became a part of what has been today termed "The Old West". In the 1940s, an informal race track was constructed on the fields situated at the cool pines of Lincoln County, 7,000 feet in the mountains of central New Mexico, Ruidoso Downs, New Mexico. The track sits 189 miles from the middle of Albuquerque up the I-25, another 136 miles from downtown El Paso and only 70 miles from Roswell.
In 1947, the track's first race occurred, and during that time, the track was still just a little more than a plowed road with volunteers as judges. Then in 1953, the track had its general manager when it was purchased by an Arizona investor, Eugene Hensley. In 1957, the "All American Futurity" was created by Hensley, Carl Mercer, and cowboy musician Ray Reed then added The Rainbow Futurity in 1964.
R.D. Hubbard bought the majority of Ruidoso Downs Race Track in 1988. In 1989, simulcast racing and wagering were added, while Hubbard purchased out Allred in 1991. In addition to this, a sales pavilion and sports theatre were built, where the Ruidoso Select Yearling Sale was held. Aside from horse racing, they also run camel and ostrich races and host concerts of Toby Keith and Emilio Navaira. In 1999, the adjacent casino named Billy the Kid Casino was opened by the Hubbards.
It is also the only horse racing track in North America that separately hosts both Thoroughbred and Quarter Horse racing since the racing lanes are separated. The main track is now a finely-groomed dirt surface of seven furlongs, while the quarter horse track checks in at 550 yards. The distance from the final turn to the finish is 660 feet. The grandstand is canvas-covered, and the "Billy the Kid Casino" is 20,000-square feet. The track also offers dining, the "Billy's Sports Bar and Grill" right across from the casino, and the "All American Turf Club" that caters special events. Parking and general admission are free. However, you can upgrade for reservation of seats in the grandstand or Turf Club seats in the second level with an additional fee.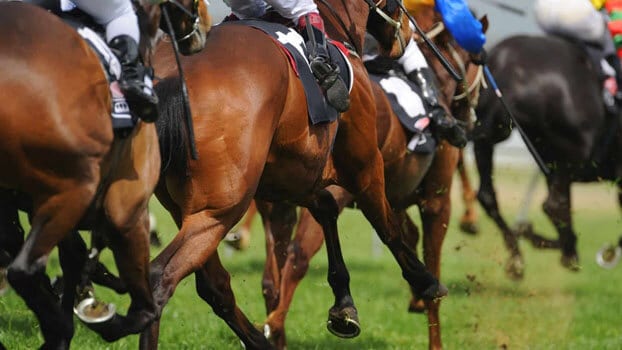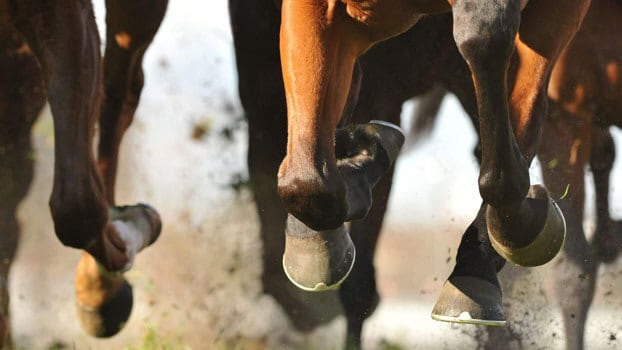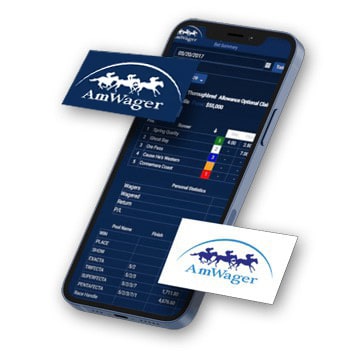 Don't forget you can wager on the races with AmWager
Wager on live horse races like a Pro with AmWager.