Running Aces Casino, Hotel & Racetrack
Don't forget you can wager on the races with AmWager
Wager on live horse races like a Pro with AmWager.
Simple…We are the best online wagering platform today. Real-time updates, exclusive tools, custom wagering types, player-focused design. Not using AmWager is like playing in the kiddie pool.
Powerful, fast, innovative, secure, yet easy to use! All because we value and listen to our customers.
Running Aces Casino, Hotel & Racetrack
Running Aces Casino, Hotel & Racetrack is a horse-racing track in Columbus, Minnesota, United States. It opened in 2008, at Running Aces Boulevard.
It is the newest harness track in the United States that has a five eight-mile, made up of dirt situated about thirty minutes north of Minneapolis. It is adjacent to I-35 exit #129 in Columbus, Minnesota, and just 20 minutes north of downtown Minneapolis and St. Paul. It is currently owned by North Metro Harness Initiative, which opened on April 11, 2008. It features a short harness meet in the summer. However, the facility's focal point is on simulcasting and casino, and there is no grandstand and seating is only a couple of benches on the apron.
During the pandemic, they created self-service betting machines within the racing area and additional wagering machines outside the hotel to minimize person-to-person contact.
The track is also famous for its unique "Trout Air Experience", in which the guests have the chance to fish for live trout in the on-site pond. The caught fish will be cleaned, cooked, and served to the customers who caught the fish in the Trout Air Tavern restaurant while watching the racing. It also offers a 24/7 card room, Winners Circle restaurant, and an All-In Grill. The card room at Running Aces offers no-commission Blackjack, Pai Gow Poker, EZ Baccarat, Mississippi Stud, and more. A separate poker room hosts daily tournaments for Texas Hold 'em and Pot-Limit Omaha. It also features a 116-room, full-service hotel connected to the casino, with an indoor pool, lobby bar, 24/7 dining area, fitness area, business space, and meeting facilities.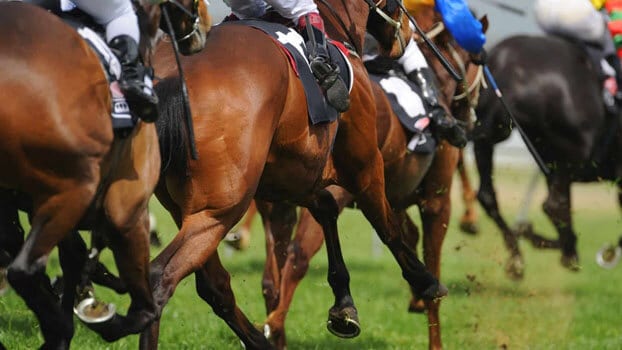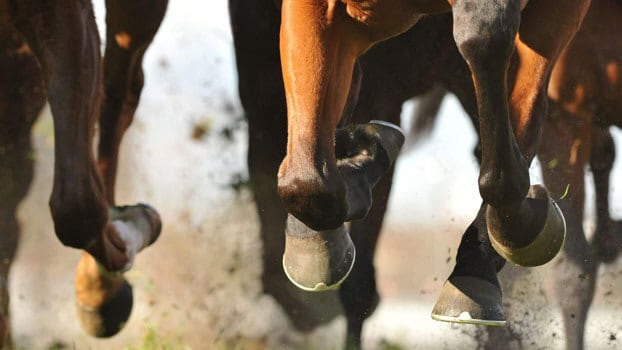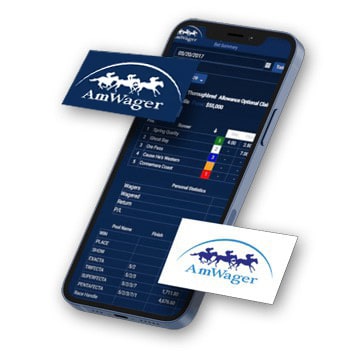 Running Aces Casino, Hotel & Racetrack
Don't forget you can wager on the races with AmWager
Wager on live horse races like a Pro with AmWager.