Saint Galmier Hippodrome (Joseph Desjoyaux)
Don't forget you can wager on the races with AmWager
Wager on live horse races like a Pro with AmWager.
Simple…We are the best online wagering platform today. Real-time updates, exclusive tools, custom wagering types, player-focused design. Not using AmWager is like playing in the kiddie pool.
Powerful, fast, innovative, secure, yet easy to use! All because we value and listen to our customers.
Saint Galmier Hippodrome (Joseph Desjoyaux)
Saint Galmier Hippodrome (Joseph Desjoyaux) is a horse-racing track in Saint-Galmier, France. It opened in 1899 at 52 Rte de Cuzie.
In 1899, Mr. Joseph Desjoyaux made his property "la Colombinière" available to the Société Hippique Baldomérienne to create the Société Hippique de Saint-Galmier. In 1936, it was given a new platform, then the establishment of the Fédération des courses du Center-Est in 1954. Then the installation of photography arrived in 1959. In the 1970s, it acquired land, which enabled it to improve its gallop track and layout a pozzolana trotting track. In 1989, the track lighting was redone to allow the races to run smoothly at night, a panoramic room and a second restaurant were created.
It hosts national racing meetings every year. Its notoriety today largely exceeds the borders of the Federation of the races of the Center-Est. It is located at Hippodrome Joseph Desjoyaux – 42330 in the town of Saint-Galmier, in the Loire, in the Rhône-Alpes region, 25 km from Saint-Etienne. The track is operational from January to November with13 annual meetings, including three at night, five semi-night premium meetings.
It can accommodate up to 7,000 seats, including 1,000 seats in the stands. Also has free parking that can hold 5,000 vehicles and another private parking for VIPs. The trotting track is a pozzolana track with a rope on the right, measuring 1,225 meters, 24 m width, a  width start of 30m with a finish line of 250 meters. The grass flat and obstacle races are operated in a 1,325 meters track and width of 16m, including a finish line of 285 meters. Course Distances for the Trotting track are 2025m, 2600m, 3225m, while 2350m for the other one.
It offers facilities such as a Village VIP, a reception room on the ground floor and Carré Privilège room, panoramic restaurant Longchamp multipurpose room (220 seats), VIP Restaurant Carré Privilège (300 seats), Brasserie de Cabourg (150 seats), covered and heated hall (600 m²), a salon for owners, 64 stalls and 57 boxes, a Vincennes panoramic room brasserie with 220 seats, 120 TV monitors with video control, and the Préau d'Enghien of 400 m2 where bets can be registered.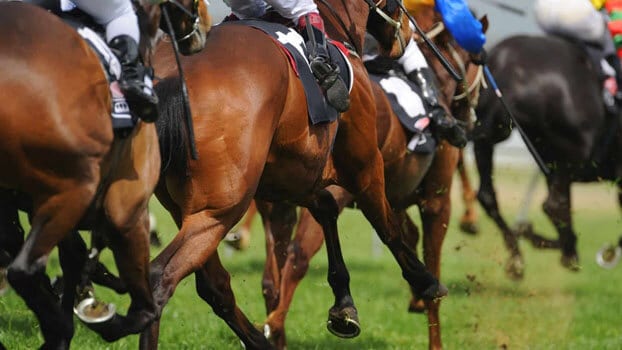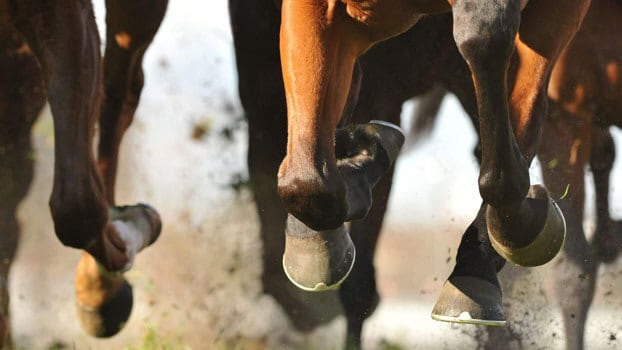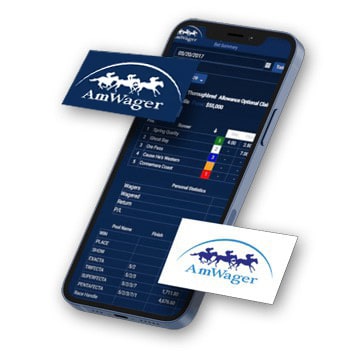 Saint Galmier Hippodrome (Joseph Desjoyaux)
Don't forget you can wager on the races with AmWager
Wager on live horse races like a Pro with AmWager.