(Saint-Malo) Hippodrome De Marville
Don't forget you can wager on the races with AmWager
Wager on live horse races like a Pro with AmWager.
Simple…We are the best online wagering platform today. Real-time updates, exclusive tools, custom wagering types, player-focused design. Not using AmWager is like playing in the kiddie pool.
Powerful, fast, innovative, secure, yet easy to use! All because we value and listen to our customers.
(Saint-Malo) Hippodrome De Marville
Saint-Malo is a horse-racing track in Saint-Malo, France. It opened in 1904 at 9 Rue Jean Pierre de Triquerville.
Since 1840, horse races have been contested in Saint-Malo. However, there were two racetracks in Saint-Malo during that time. These were the Marais du Bas des Masses in Paramé for the steeplechase races and the great strike of the Sillon for the flat race and hurdles.
The first track was created in 1842 but was destroyed by the rains, transforming the track into a vast swamp. The rack was relocated at Marville and inaugurated on August 15, 1904. In 2004, a significant year as the racecourse hosted the Grand National du Trotting for the first time. In 2005, for the first time in Marville, three trotting races were held with a start at the autostart. Each season, many mixed meetings and activities are offered.
The track is currently situated at 9, Avenue de Triquerville- 35400, in Brittany, in the department of Ille-et-Vilaine, in the town of Saint-Malo, in Ille-et-Vilaine. Saint-Malo Racing Society manages it.
The site covers 5 hectares, including trotting, flat, and obstacle courses. The trotting track is in the sand, rope on the right and volte on the right, measuring 1360 meters long, 20 meters in width, and a finish line measuring 300 meters. The flat grass track is 1,500 meters long, 18 meters wide, and has a finish line measuring 300 meters, with a start in the stalls. Lastly, the grass obstacle course is 1,500 meters long and 15 meters wide.
It also has three grandstands, a covered grandstand with bleachers, a covered glazed grandstand with bleachers, access to a bar from the bleachers by an elevator and a staircase, and a grandstand from a panoramic dining room accessible by elevator and two stairs. It offers fast food outside and a restaurant "Le Panoramique" with a capacity of 350 people. Other facilities include a space for owners such as a VIP lounge adjoining the scales, a weighing room, an open-air terrace near the presentation ring and facing the slopes; stables with 94 boxes; Paris counters located under the covered hall on the ground floor, to the upper floor of the center stand, and the panoramic restaurant; access with lift for the disabled; and shaded area with benches, covered refreshment area and fast food.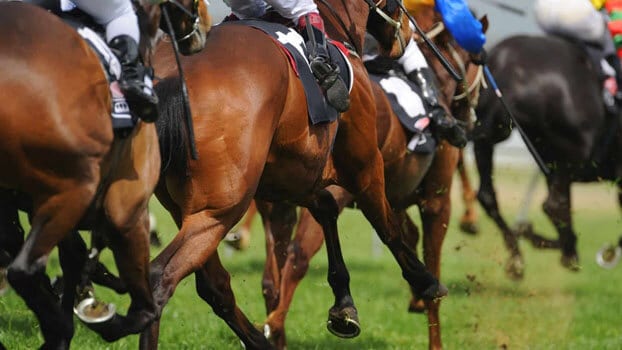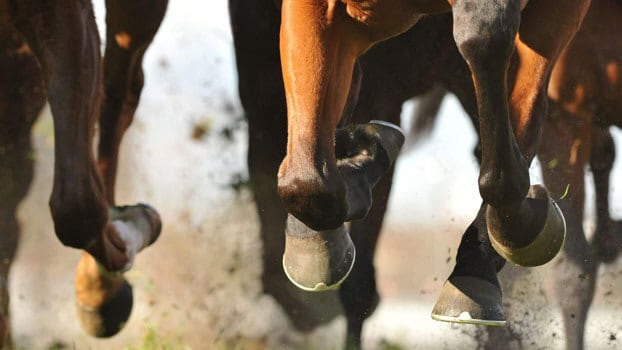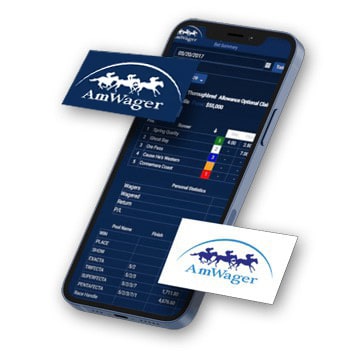 (Saint-Malo) Hippodrome De Marville
Don't forget you can wager on the races with AmWager
Wager on live horse races like a Pro with AmWager.