Don't forget you can wager on the races with AmWager
Wager on live horse races like a Pro with AmWager.
Simple…We are the best online wagering platform today. Real-time updates, exclusive tools, custom wagering types, player-focused design. Not using AmWager is like playing in the kiddie pool.
Powerful, fast, innovative, secure, yet easy to use! All because we value and listen to our customers.
Sha Tin Racecourse
Sha Tin Racecourse is a horse-racing track in Sha Tin District, Hong Kong. It opened in 1978, at Sha Tin, in the New Territories.
On October 7, 1978, Hong Kong Jockey Club built the modern Sha Tin Racecourse, larger than the Happy Valley Racecourse. It is specifically constructed to run world-class horse races, located in Sha Tin in the New Territories, Hong Kong, and can be reached via Kowloon Canton Railway, stopping at Racecourse Station. Tourists staying in Hong Kong can also buy a member's badge that gives access to the Members Stand.
Famous for having the world's largest Diamond Vision screen, measuring 70.4 meters wide by 8 meters high, equivalent to 4,500 52-cm television sets, and the world's first retractable roof over the parade ring. It also has the Fun Zone that consists of Racing Stars, the Beauty Place (another area that allows guests to dress a tail or mane), and a customer service desk for beginners (about betting on horse races, teaching them the basics and essentials).
The track has two racing surfaces, the An All Weather (dirt track) sitting in the center and a Turf Course. The circumference of the dirt track is 1560 meters with a 380 meters long home straight, while the Turf Course is 1900 meters in circumference with 430 meters long home straight. There are also two chutes at the course, one for 1000m starts and the other for 1600m and 1800m starts.
The two grandstands, Betting Hall and Media Hall, can accommodate over 85,000 guests. They also offer fine dining options: the Pak Sing Restaurant, MezzaOne, a sushi bar, and Bon Appetite. Other amenities in the track are Equine Hospital, Racing Laboratory, Equine Swimming Pool, and the Riverside Gallop. The barn has 20 stables housing 1,260 horses. The admission fee is HK$10, which can be paid at the racecourse entrance, which gives you access to the Public Stands.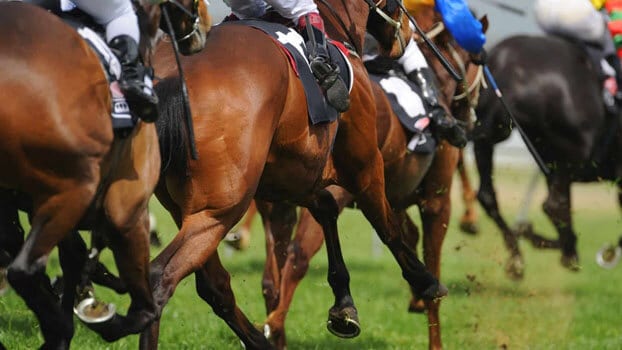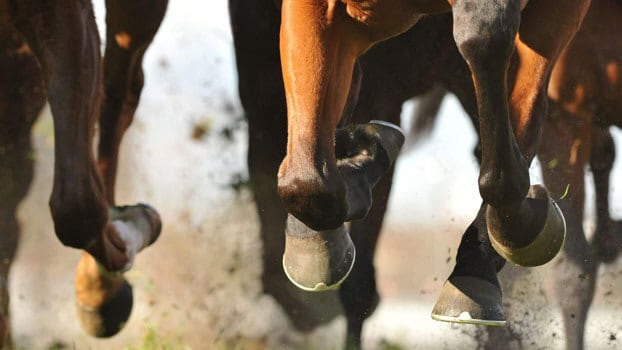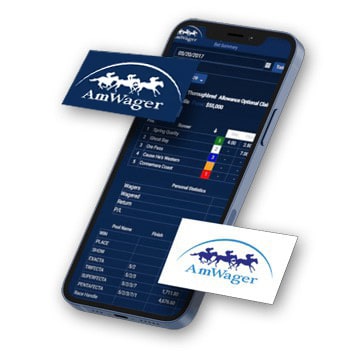 Don't forget you can wager on the races with AmWager
Wager on live horse races like a Pro with AmWager.