Don't forget you can wager on the races with AmWager
Wager on live horse races like a Pro with AmWager.
Simple…We are the best online wagering platform today. Real-time updates, exclusive tools, custom wagering types, player-focused design. Not using AmWager is like playing in the kiddie pool.
Powerful, fast, innovative, secure, yet easy to use! All because we value and listen to our customers.
Sha Tin Racecourse
Sha Tin Racecourse is a horse-racing track in Sha Tin District, Hong Kong. It opened in 1978, at Sha Tin, in the New Territories.
History of Sha Tin Racecourse
1971 – Professional horse racing in Hong Kong began, and the demand for racing grew steadily. Hong Kong Jockey Club applied to the government for permission to build a second racecourse, and the Club received the land for its new racecourse.
1973 – The construction started in December 1973.
1974 – The construction of the racecourse required reclamation in the area of Sha Tin Sea, the largest single reclamation project in Hong Kong at that time. The reclamation project began in March 1974.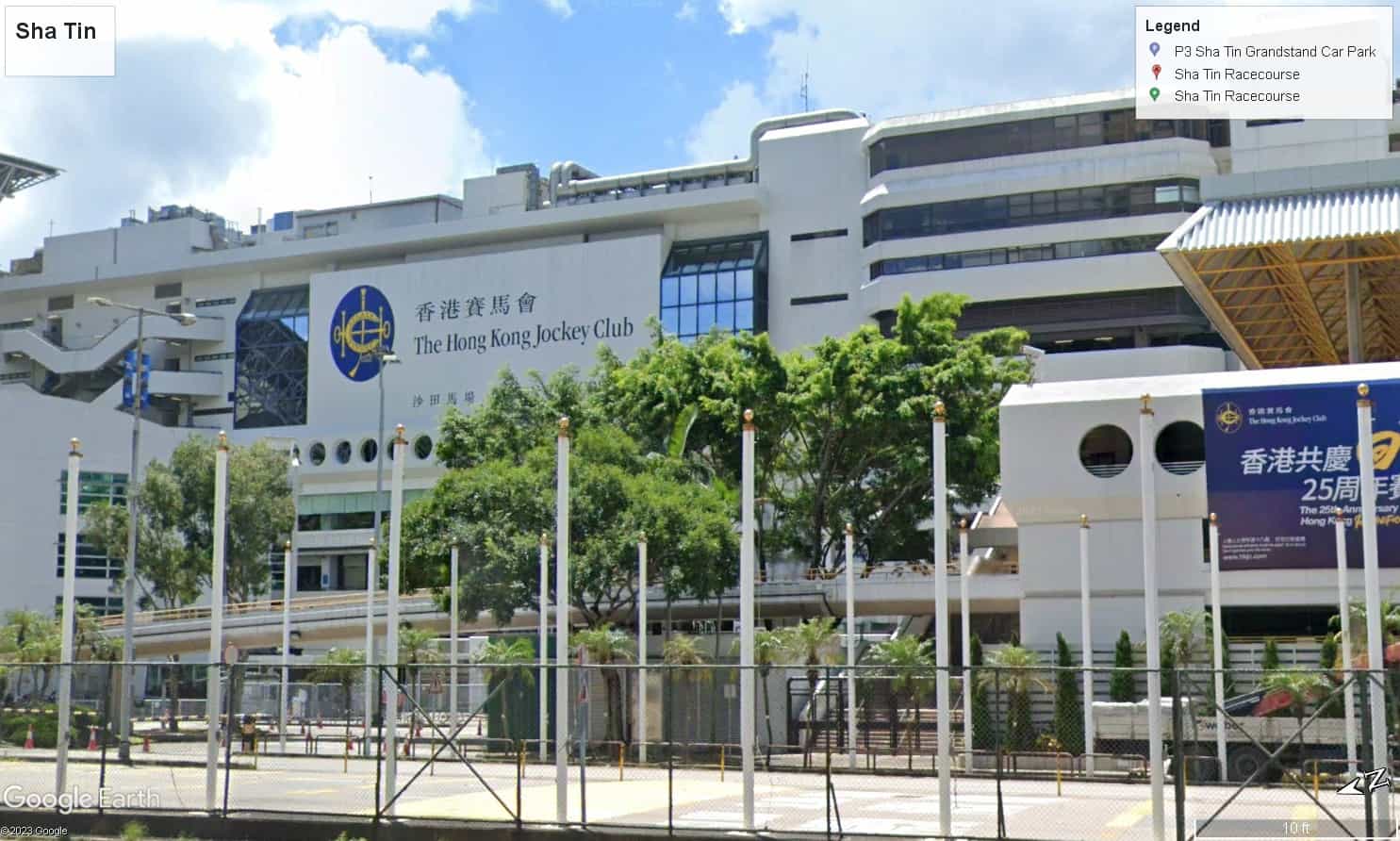 1978 – On October 7, 1978, Hong Kong Jockey Club built the modern Sha Tin Racecourse.
1985 – In November 1985, the second grandstand was completed and put into operation.
1988 – In 1988, the racecourse hosted its first international event, the Hong Kong Invitation Cup.
2003 – There were 23 stables, providing shelter for 1,260 horses. The Hong Kong Jockey Club also built advanced facilities to improve the race, such as the equine hospital, racing laboratory, and riverside gallop. On August 31, 2003, the world's widest high-resolution color screen was launched.
2008 – Beijing Olympics, Hong Kong co-organized equestrian events. Hong Kong Sports Academy, adjacent to Sha Tin Racecourse, was remodeled as the main venue for competitions.
2012 – the Hong Kong Jockey Club refurbished the public betting hall and added two giant TV screens, using full HD signals and providing larger views for horse fans to enjoy the games.
Track Details and Other Facilities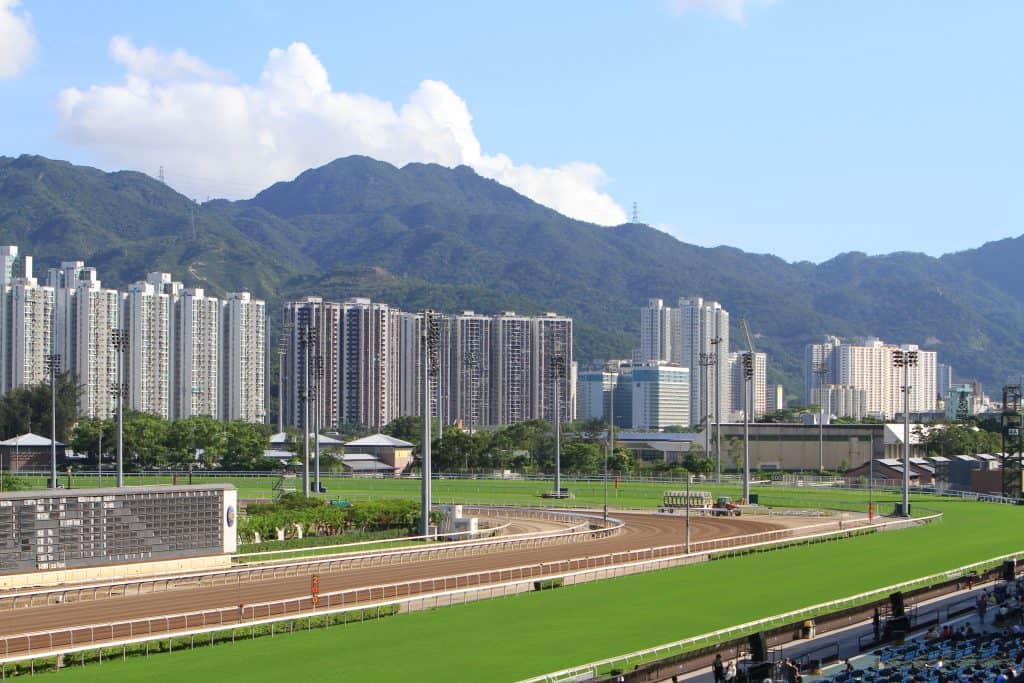 🐎All Weather Track (Dirt Track)

Circumference: 1,560 meters
Straight: 380 meters
Direction: Clockwise

🐎Turf Track

Circumference: 1,900 meters
Straight: 430 meters
Direction: Clockwise

🐎Two chutes at the course:

1000m starts (used for turf sprints down the home straight)
1600m and 1800m starts
🐴Dining Options

The Pak Sing Restaurant
MezzaOne
A sushi bar
Bon Appetite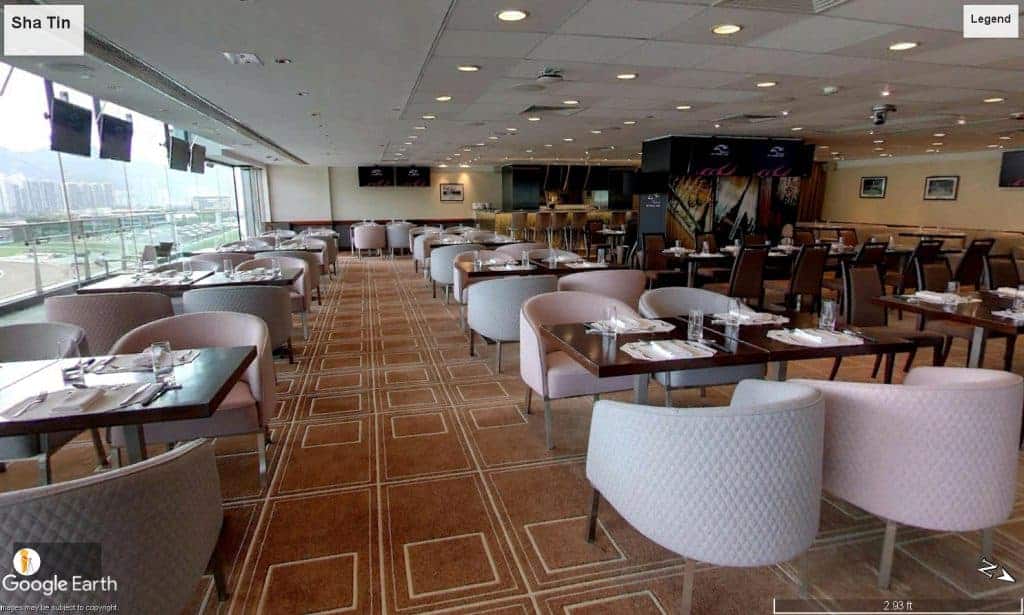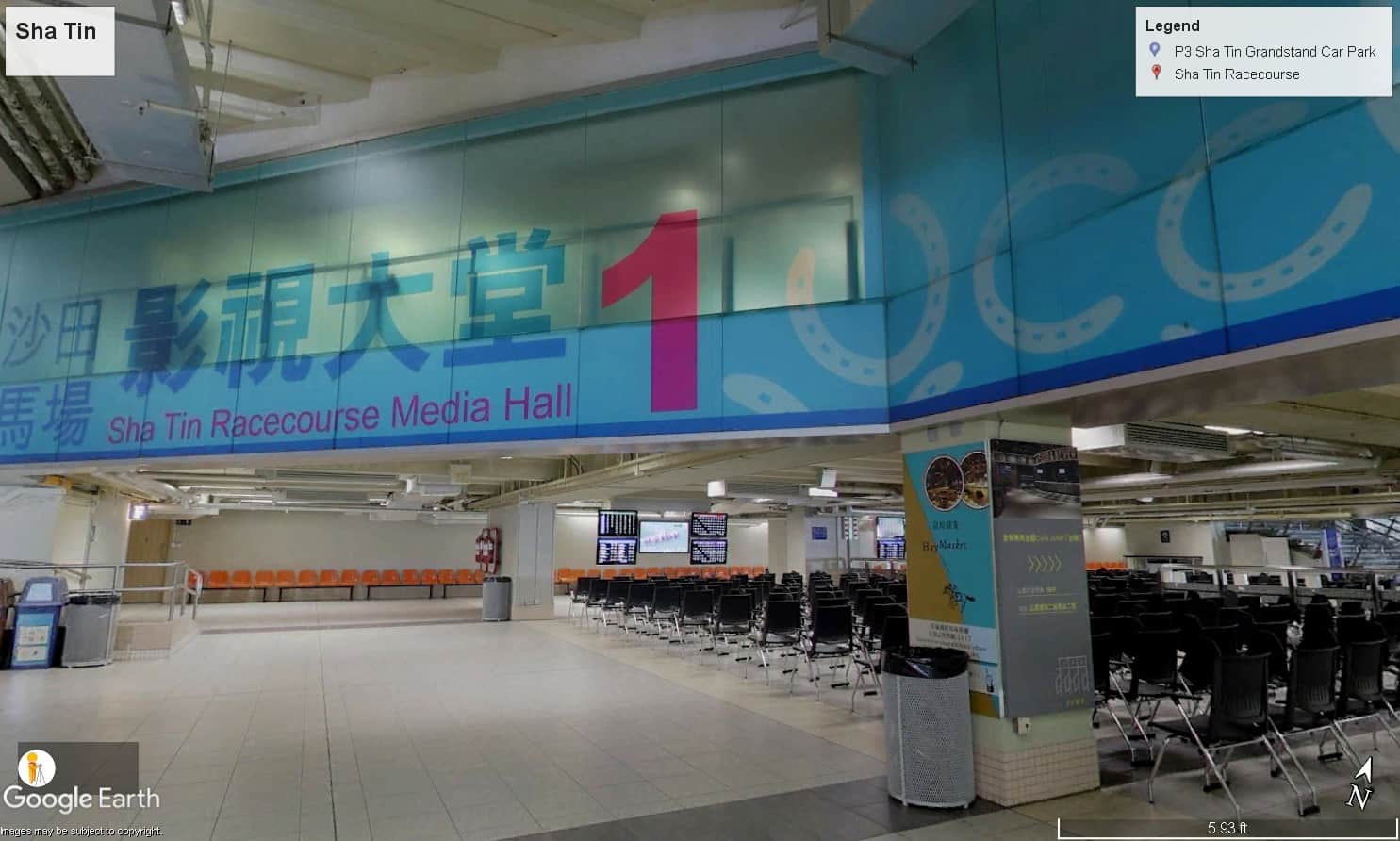 🐴Other Features

The barn has 20 stables housing 1,260 horses
It has the world's largest Diamond Vision screen, 4 meters wide by 8 meters high, equivalent to 4,500 52-cm television sets.
It has the world's first retractable roof over the parade ring.
It also has the Fun Zone comprising Racing Stars, the Beauty Place (another area that allows guests to dress a tail or mane), and a customer service desk for beginners (about betting on horse races, teaching them the basics and essentials).
The two grandstands, Betting Hall and Media Hall, can accommodate over 85,000 guests.
It also has an Equine Hospital, Racing Laboratory, Equine Swimming Pool, and The Riverside Gallop.
Race Schedule and Major Events & Races​
Sha Tin Racecourse Major Events with Race Schedule
Group I

🐴Hong Kong International Races (December) – one of the biggest race days in Asia each year.
🐴Hong Kong Cup – 2000m
🐴Hong Kong Mile – 1600m
🐴Hong Kong

Sprint

– 1200m
🐴Hong Kong Vase – 2400m
🐴Hong Kong Stewards' Cup – 1600m (January)
🐴Hong Kong Gold Cup – 2000m (February)
🐴Hong Kong Champions & Chater Cup – 2400m (May)
🐴Centenary Sprint Cup – 1200m (January)
🐴Queen's Silver Jubilee Cup – 1400m (February)
🐴Queen Elizabeth II Cup – 2000m (April)
🐴Champions Mile – 1600m (April)
🐴Chairman's

Sprint

Prize – 1200m (April)
Group II




🐴Premier Bowl – 1200m (October)
🐴Sha Tin Trophy – 1600m (October)
🐴Chairman's Trophy – 1600m (April)

🐴

Sprint

 Cup – 1200m (April)
🐴Jockey Club Day (November)
🐴Jockey Club Cup – 2000m
🐴Jockey Club Mile – 1600m
🐴Jockey Club Sprint – 1200m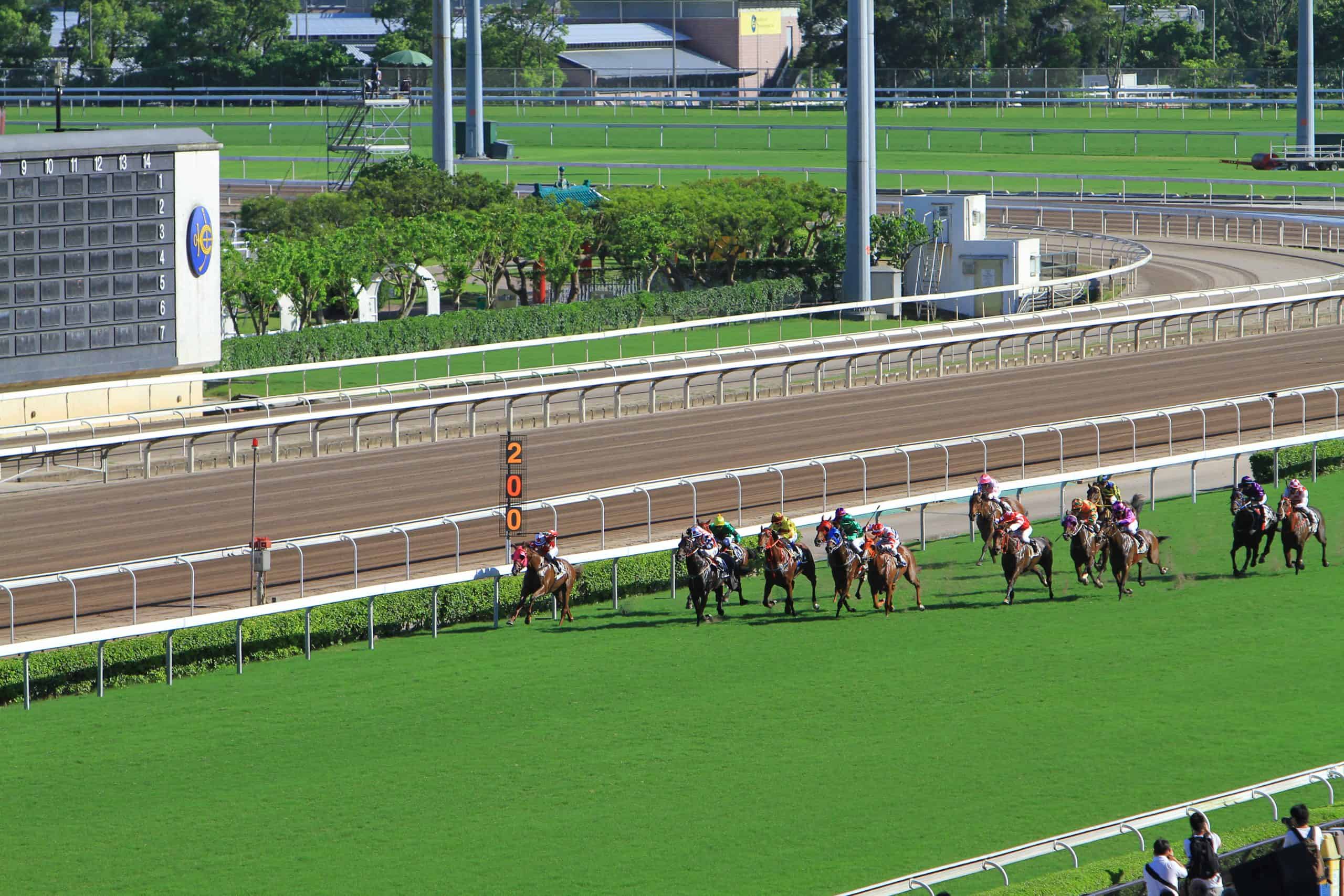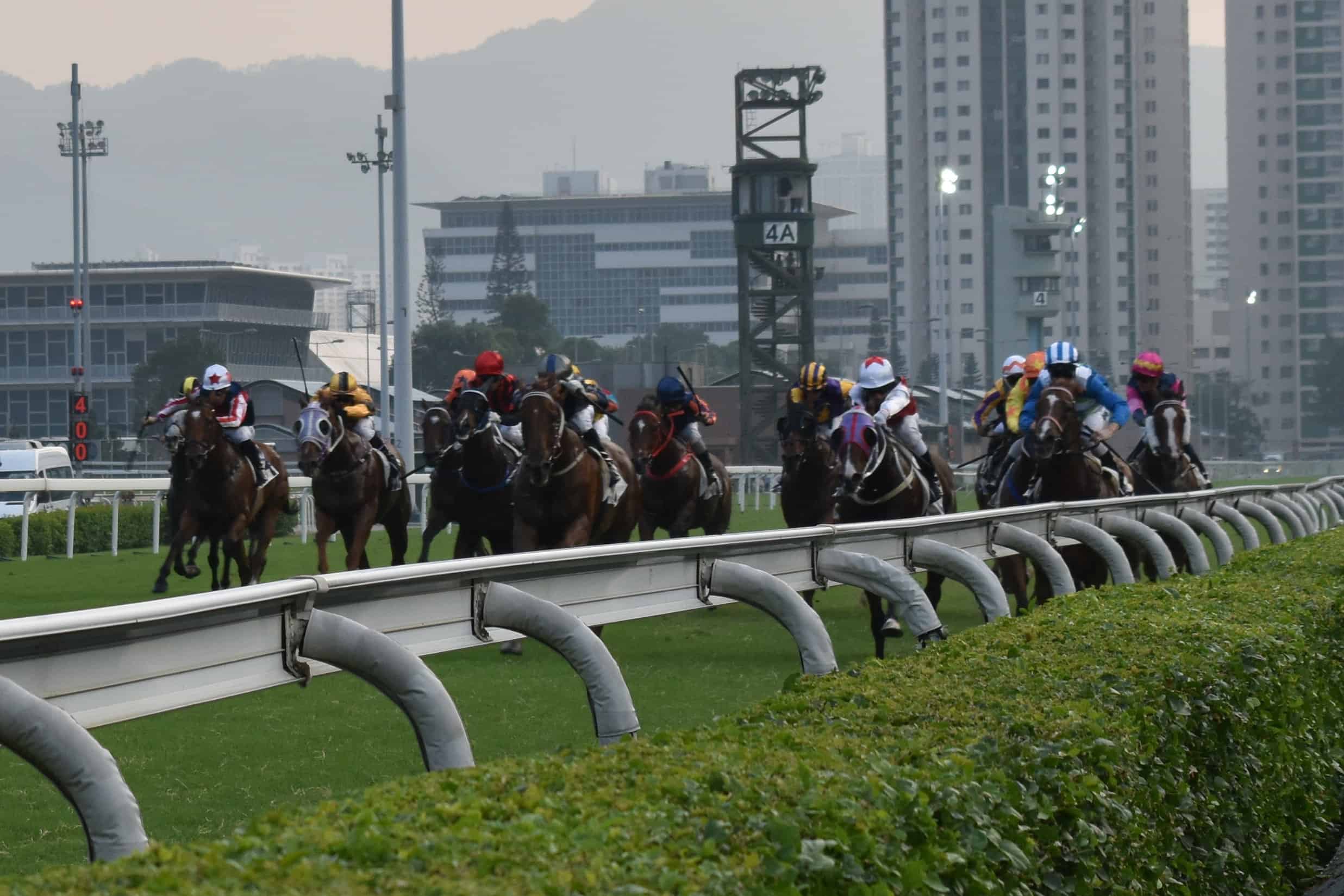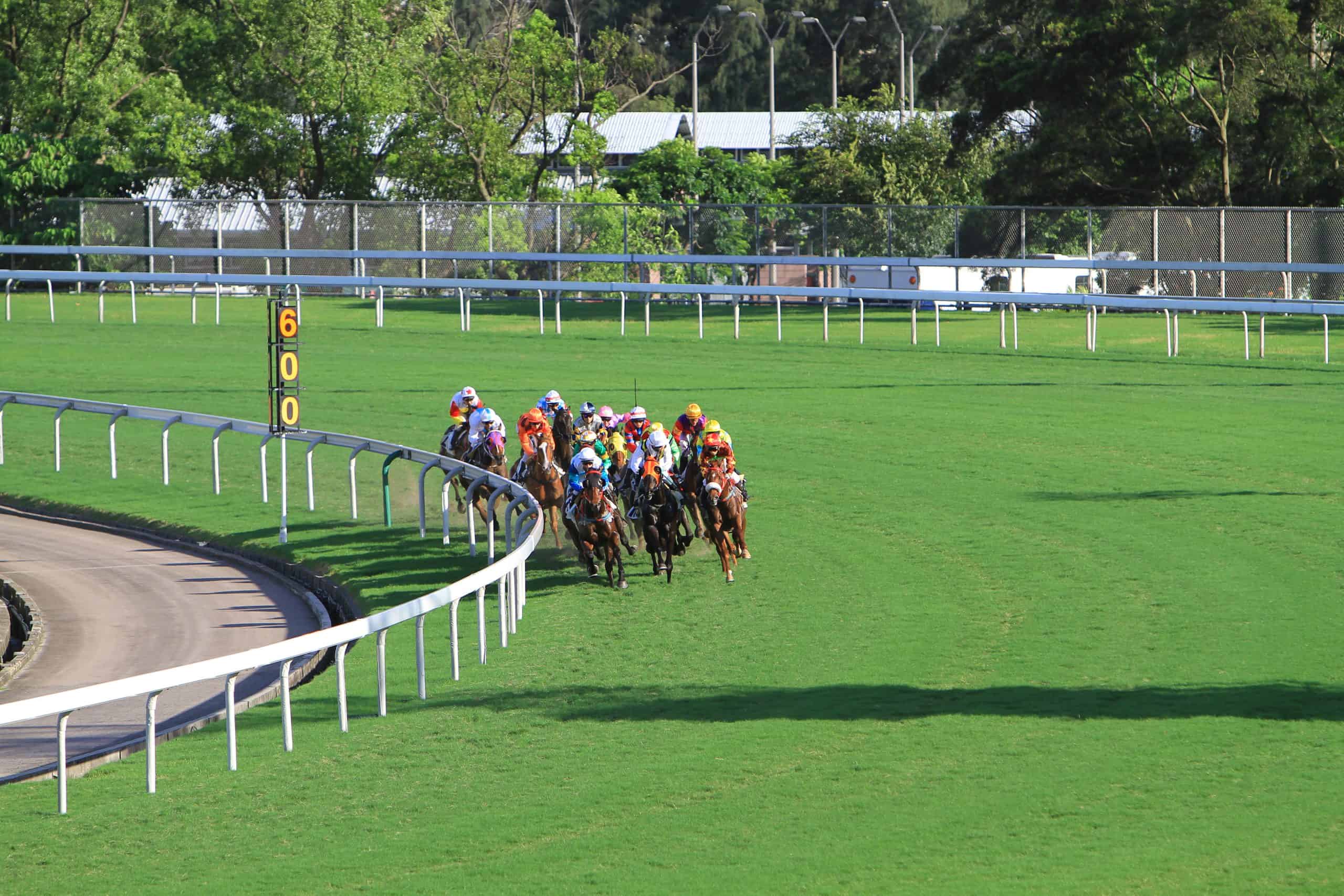 Group III

🐴

Celebration Cup – 1400m (October)

🐴

National Day Cup – 1000m (October)

🐴

Ladies' Purse – 1800m (November)

🐴

Chinese Club Challenge Cup – 1400m (January)

🐴

Bauhinia

Sprint

Trophy – 1000m (January)

🐴

Centenary Vase – 1600m (February)

🐴

Queen Mother Memorial Cup – 2400m (May)

🐴

Sha Tin Vase – 1200m (May)

🐴

Lion Rock Trophy – 1600m (May)

🐴

Premier Cup – 1400m (June)

🐴

Premier Plate – 1800m (June)
Location and Access to the Racecourse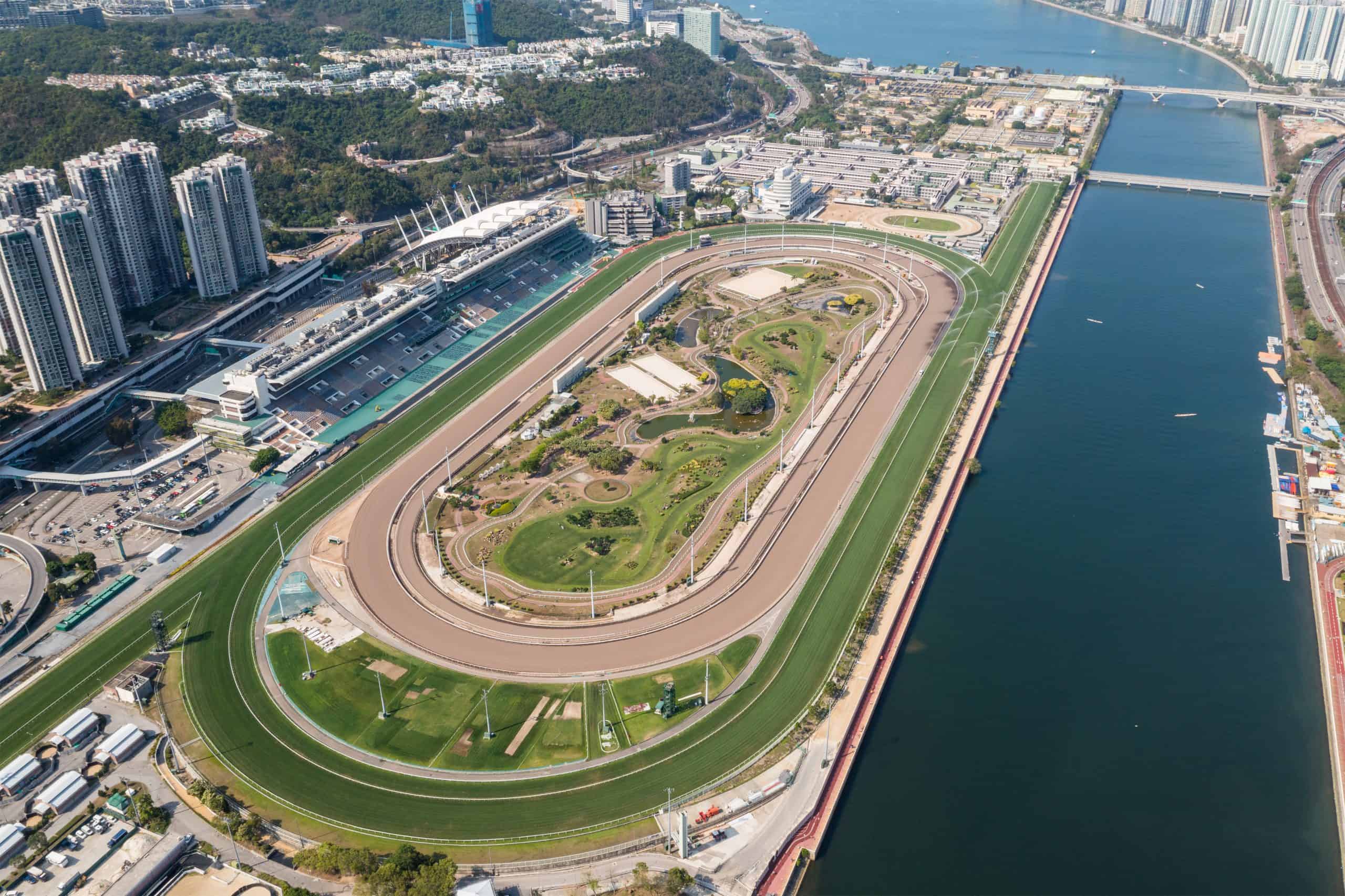 Sha Tin Racecourse is located in Sha Tin District, Hong Kong.
Situated in Sha Tin, New Territories, and can be reached via Kowloon Canton Railway, stopping at Racecourse Station.
The admission fee is HK$10, which can be paid at the racecourse entrance, which gives you access to the Public Stands.
Tourists in Hong Kong can also buy a member's badge to access the Members Stand.
Other racetracks are sorted and listed on the page "List of Racetracks". To view the full list, hit the button below. You can also check the horse racing types and breeds to have a lot more in-depth knowledge about horse racing. 
You can also check Sha Tin horse racing results and entries using our AmWager platform for FREE!
It is easy to access and fast as 1, 2, 3!
So what are you waiting for?
STOP HORSING AROUND, GET SERIOUS, GET AMWAGER !
Sign Up now for FREE and wager like a PRO with AmWager