Don't forget you can wager on the races with AmWager
Wager on live horse races like a Pro with AmWager.
Simple…We are the best online wagering platform today. Real-time updates, exclusive tools, custom wagering types, player-focused design. Not using AmWager is like playing in the kiddie pool.
Powerful, fast, innovative, secure, yet easy to use! All because we value and listen to our customers.
Southland Casino Racing
Southland Casino Racing is a Racino (racing track and casino) in West Memphis, Arkansas, United States. It opened in 1956, at 1550 N. Ingram Blvd.
History of Southland Casino Racing
1956 – Southland Casino Racing (formerly Southland Greyhound Park and Southland Park Gaming and Racing) is a casino, buffet, and greyhound racetrack in West Memphis, Arkansas. It is one of the oldest operating greyhound tracks and hosts one of the top greyhound racing programs in the United States, which opened in 1956. It also has the highest purse in the North American market. 
In the 1990s – The average daily betting handle of the track dropped by 20 percent within the seven months from October 1992 to March 1993 because of the new casino gambling nearby Tunica, Mississippi.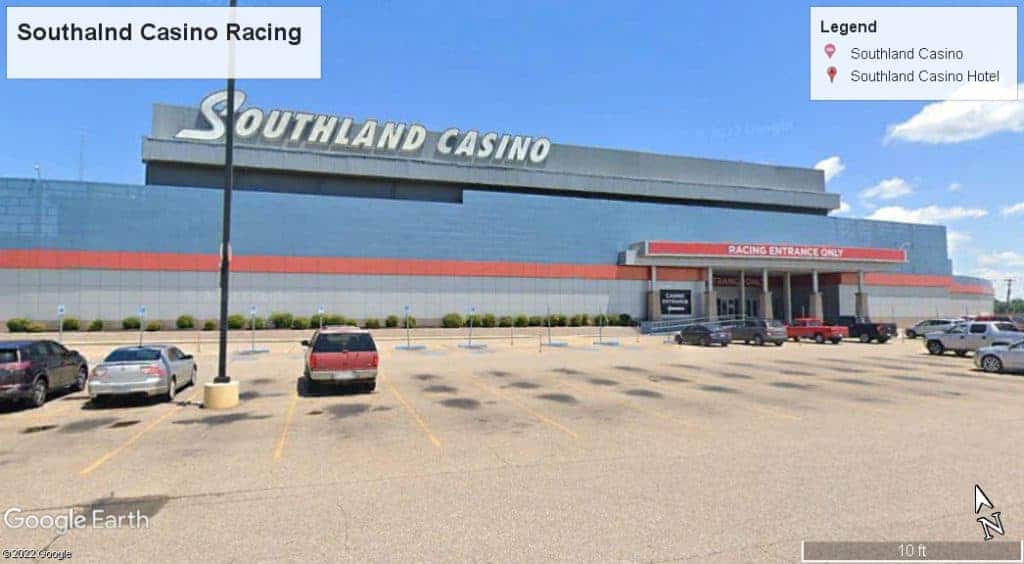 2006 – Due to the decrease in income, the park's owner invested an estimated $40 million in 2006 to enhance the facilities, including electronic games of skill, electronic blackjack, and video poker machines, following the approval of the Arkansas General Assembly. Southland has added more than 300 new employees, making it the third largest employer in West Memphis, with 660 employees.
2008 – The expansion of electronic gaming hours was permitted at the facility by unanimous approval of the Arkansas Racing Commission to boost revenue and confront continued competition from the Mississippi casinos in May 2008.
2014 –Southland Casino Racing announced its nearly $38 million expansion and renovation.
2019 – As of April 1, 2019, Southland became a full casino under Amendment 100 to the Constitution of Arkansas, approved by voters in 2018. However, in the same year, in 2019, they also announced that live greyhound racing would cease at Southland by December 2022 after Amendment 13 was passed by Florida voters in November 2018. 
The only greyhound racetrack in the country with nine-dog racing as part of its live racing programs.

It is also home to many AGTOA All-American award winners, like Flupascrackerbox, the current record-holder for most wins of all time, and CT Buck Wild, who won back-to-back Southland

Derbys.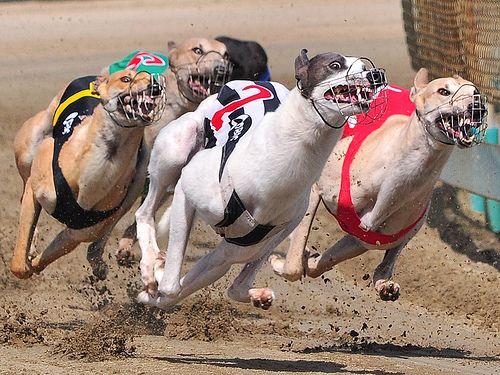 🐎Overall Facility

The compound can house up to 1,950 greyhounds
80,000 square feet of gaming 
More than 2,000 electronic gaming machines
reel, video poker, craps, roulette, blackjack, and a variety of popular electronic poker games 
41 live table games

It also offers event catering and banquets, with 16,000 square feet of total banquet space.
🐎Dining

Sports Bar & Grill

Bourbon Street Steakhouse & Grill

Shine Bar

Trackside Dining
🐎Live Greyhound Races

Run five days a week, excluding Christmas and Easter, with over 400 greyhound races each year.

Location and Access to the Racecourse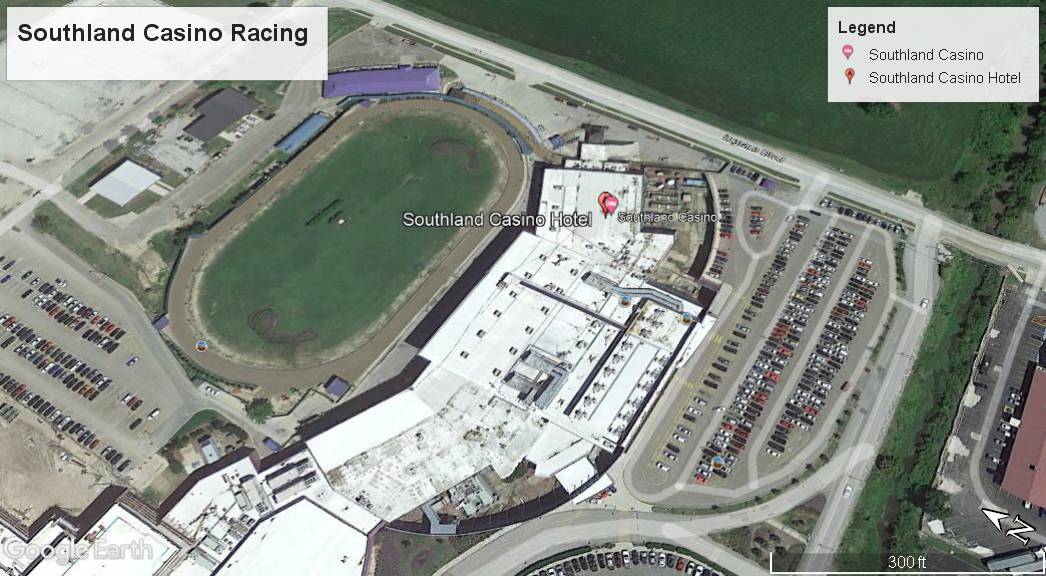 It is located on Wheeling Island in the middle of the Ohio River, part of the city of Wheeling, West Virginia.

The racetrack is different from most casino rooms as it is accessible under 18 but should be accompanied by an adult.
Other racetracks are sorted and listed on the page "List of Racetracks". To view the full list, hit the button below. You can also check the horse racing types and breeds to have a lot more in-depth knowledge about horse racing. 
You can also check Southland Greyhound Park results using our AmWager platform for FREE!
It is easy to access and fast as 1, 2, 3!
So what are you waiting for?
STOP HORSING AROUND, GET SERIOUS, GET AMWAGER !
Sign Up now for FREE and wager like a PRO with AmWager