Don't forget you can wager on the races with AmWager
Wager on live horse races like a Pro with AmWager.
Simple…We are the best online wagering platform today. Real-time updates, exclusive tools, custom wagering types, player-focused design. Not using AmWager is like playing in the kiddie pool.
Powerful, fast, innovative, secure, yet easy to use! All because we value and listen to our customers.
Taunton Racecourse
Taunton Racecourse is a horse-racing track in Somerset, England, United Kingdom. It opened in 1927, at Orchard Portman.
It opened on September 21, 1927, with its first race, The Shoreditch Selling Hurdle. In 1969, a new Grandstand was built and later followed by the Paddock Stand, and AP McCoy stands – a far cry from the early years' wooden, shed-like installations. The racetrack itself extended using ground dug up in the building of the M5 motorway.
It is in Orchard Portman, two miles south of Taunton, Somerset, England, a few minutes drive from the M5 and just two miles south from the town center. It hosts 15 National Hunt races annually from January to May before taking a summer break and resuming in October and operating predominantly during the winter. It is independently owned by Taunton Racecourse Ltd. and the youngest National Hunt course in England, and the last racecourse to be opened in Britain until Great Leighs in 2008.
The track is right-handed, oval (1m2f),  featuring two substantial straight sections (two long straights) and a pair of tight semi-circular bends (two tight turns). The track has both fences and open ditches. Consists of seven fences per circuit, four in the backstretch, including two open ditches, and three final plain fences in the home straight – with a run-in of only 150 yards after the last. The hurdles course features an obstacle following the downhill section on the turn for home.
It has Grandstands, the Parade Ring/Winners Enclosure, the Orchard, and Saddle Room Restaurants.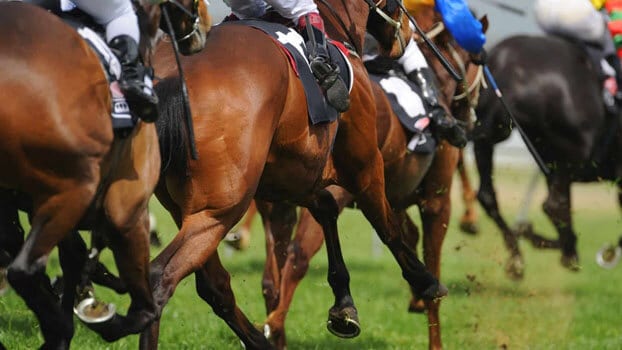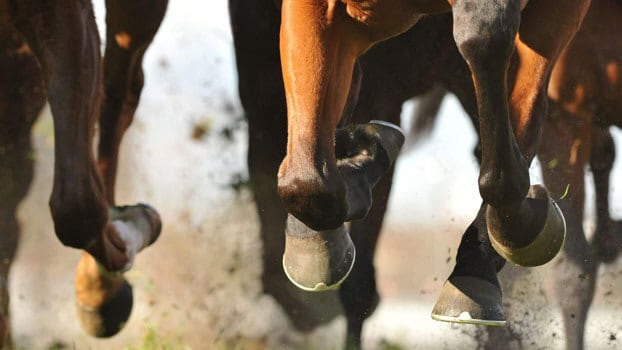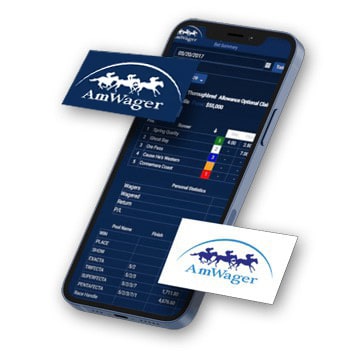 Don't forget you can wager on the races with AmWager
Wager on live horse races like a Pro with AmWager.