Don't forget you can wager on the races with AmWager
Wager on live horse races like a Pro with AmWager.
Simple…We are the best online wagering platform today. Real-time updates, exclusive tools, custom wagering types, player-focused design. Not using AmWager is like playing in the kiddie pool.
Powerful, fast, innovative, secure, yet easy to use! All because we value and listen to our customers.
Toulouse Racecourse
Toulouse Racecourse is a horse-racing track in Toulouse, France. Opened in 1866, at Chemin des Courses.
The Société Sportive des Courses de Toulouse was founded on April 25, 1866, under the Count of Campaigno. It is in the heart of the pink city, Midi-Pyrénées region of south-western France. The racecourse is also called the Cépière racecourse, previously used for a mixture of flat and jumps racing. Currently, only flat contests take place at the course.
It hosts more than 380 races are run there each year over 52 days. Part of the races takes place at night. Top races and events are Air Girl Award, City of Toulouse Prize, Languedoc Criterium, Grand Prix Turf Sud-Ouest, Grand Prix Paris-Turf, Grand Steeple-Chase de Toulouse, Le Vase D'Argent, and Derby Du Languedoc.
Home stretches over 34 hectares of greenery, has 2000 places under the covered stands, private and free parking with 800 places. It has a rope on the right, oval course, turf track outside is used for thoroughbred contests, while the all-weather track on the inner is used for trotting. Turf track for flat & jump races has a length of 1,875m, a straight line of 430m, and a width of 25m. All-weather (sand) track for trotting races measures 1,275m in length, with a straight line of 300m and a width of 25m.
It also offers a panoramic restaurant (220 seats), Brasserie, Two bars, Reception areas, and a training center (11 kilometers of track and 300 boxes). The Diane space hosts meetings, seminars, or private receptions that can accommodate up to 250 people. There are also binocular rentals (€ 3.80), green spaces (34 hectares with tents, marquees, and other inflatable structures), and private races. Admission is free for women, students, and people with disabilities. Only men will have to pay an entrance fee of 5 €.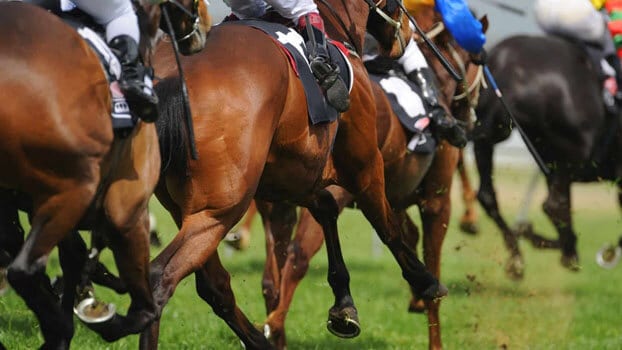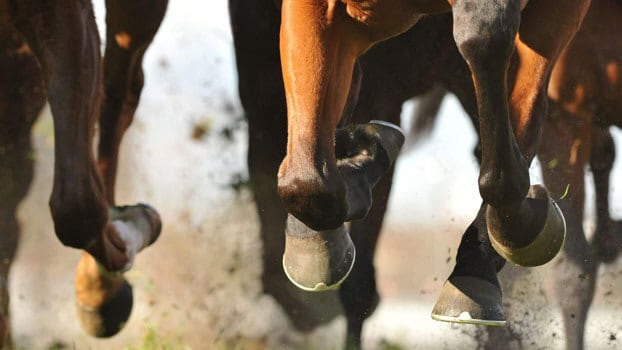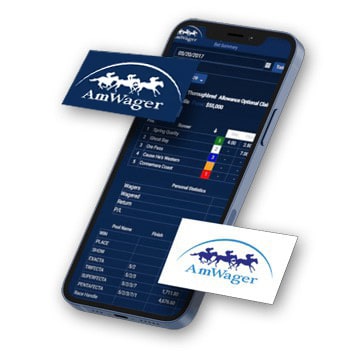 Don't forget you can wager on the races with AmWager
Wager on live horse races like a Pro with AmWager.