Don't forget you can wager on the races with AmWager
Wager on live horse races like a Pro with AmWager.
Simple…We are the best online wagering platform today. Real-time updates, exclusive tools, custom wagering types, player-focused design. Not using AmWager is like playing in the kiddie pool.
Powerful, fast, innovative, secure, yet easy to use! All because we value and listen to our customers.
Turffontein Racecourse
Turffontein Racecourse is a horse-racing track in West Turffontein, Johannesburg South, South Africa. It opened in 1887, at the Turf Club St.
History of Turffontein Racecourse
1887 – The racecourse was founded at Turffontein, Gauteng, by the Johannesburg Turf Club.
1893 – The foundation of the original grandstands.
1897 – Gold was discovered deep beneath the racecourse, and mining operations began 1.5 km below the surface. Racing continued throughout the mining, far above the miners at work.
1899 to 1902 – Turffontein Racecourse also made South African history books for its involvement in the South African War from 1899 to 1902. The racecourse was closed to make space for the Transvaal's largest concentration camp. More than 5,000 Boer women and children were imprisoned.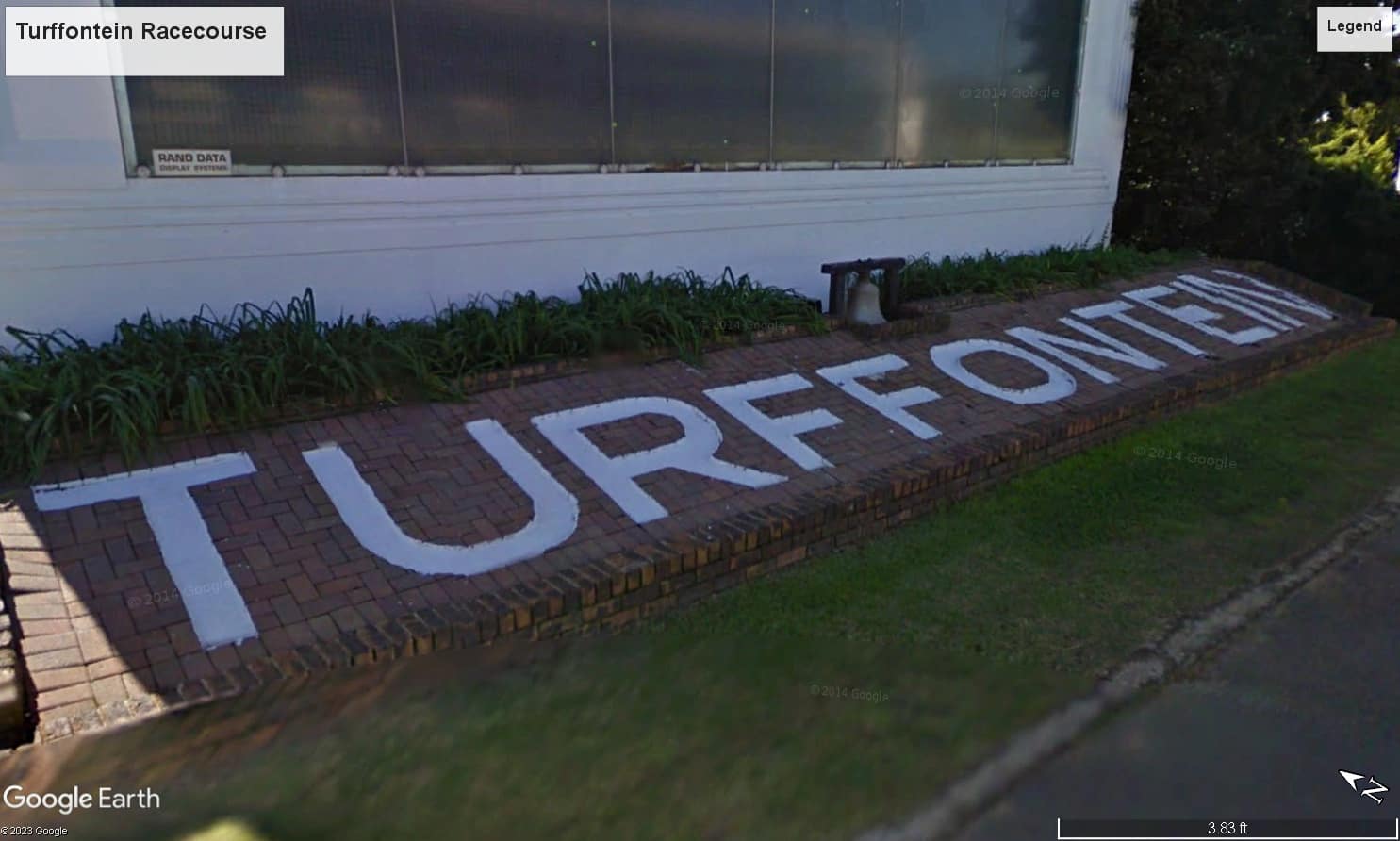 2007 – The racetrack was set to become a night racing venue. It had undergone a major refurbishment, including installing floodlights, renewing the existing trackside facilities, and opening a sports bar after Newmarket Racecourse in Johannesburg was sold to local businesspeople in early 2007.
2016 – In July 2016, Turffontein Racecourse was declared a heritage site by the Johannesburg Heritage Foundation.
It is one of the major training centers and one of the oldest horse racing venues in South Africa. Experts also widely consider it one of the country's most difficult tracks and famed for its magnificent views of Joburg's iconic skyline.
Track Details and Other Facilities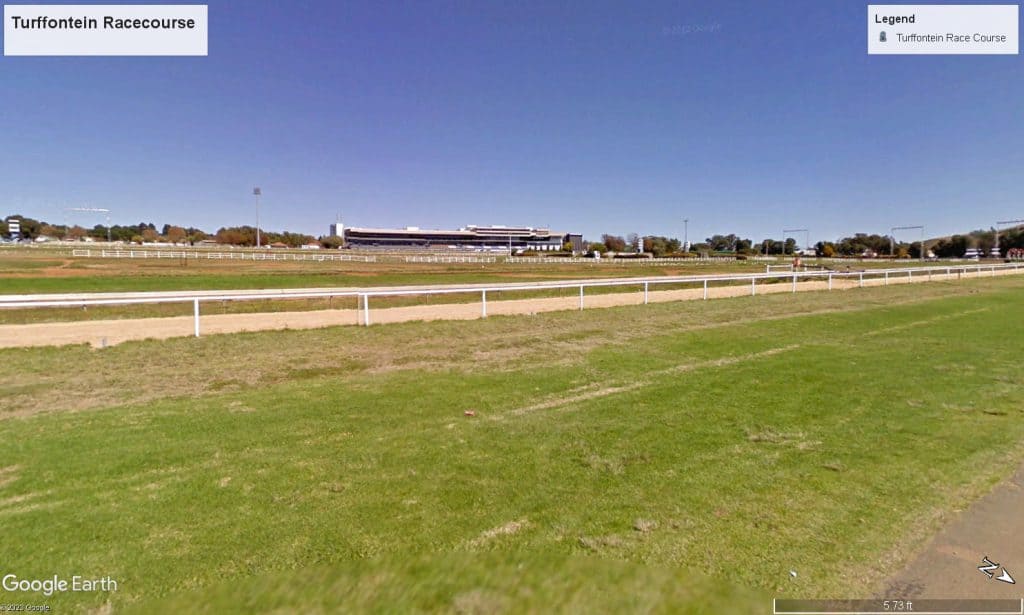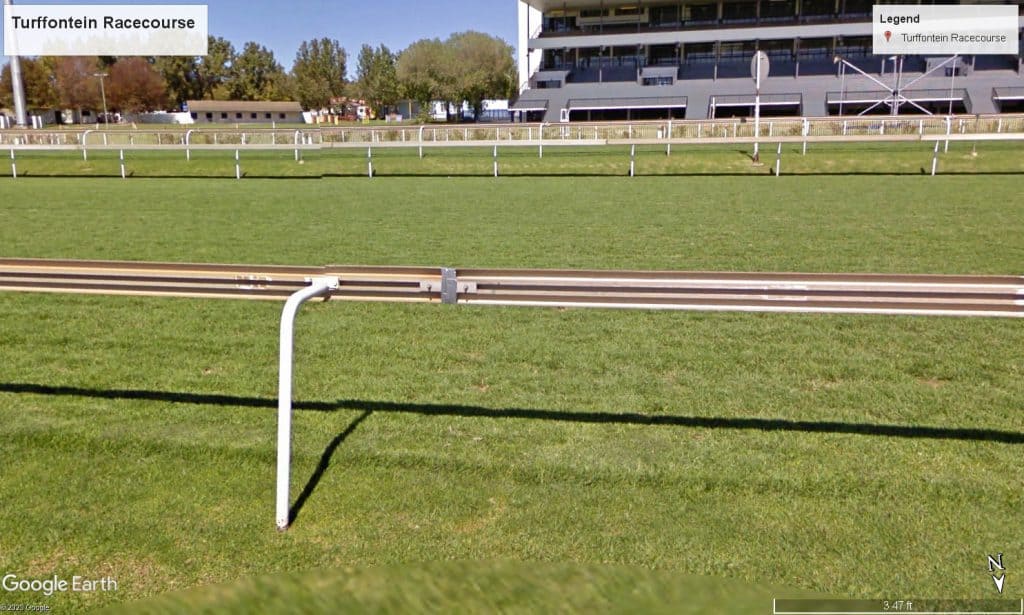 🐎Turffontein Inside Track

Turf track
2 500m oval
Shares a common back straight with the Standside Track.
All races run clockwise around the turn with a slightly less than 500m run-in.
The track rises 10m from the 1 400m to the 500m marks.
Low number draws favored over 1 000m and 1 200m.
🐎Turffontein Standside Track

It is a turf track.
2 700m oval
It races up to 1 200m straight course.
Beyond 1 200m clockwise round turn with 800m run-in.
The track rises 12m from 1,600m to 800m, making it the most difficult circuit in SA.
🐎

Amenities

AV capabilities
Furniture
Lighting
Onsite restaurant
Space (outdoor)
Space (private)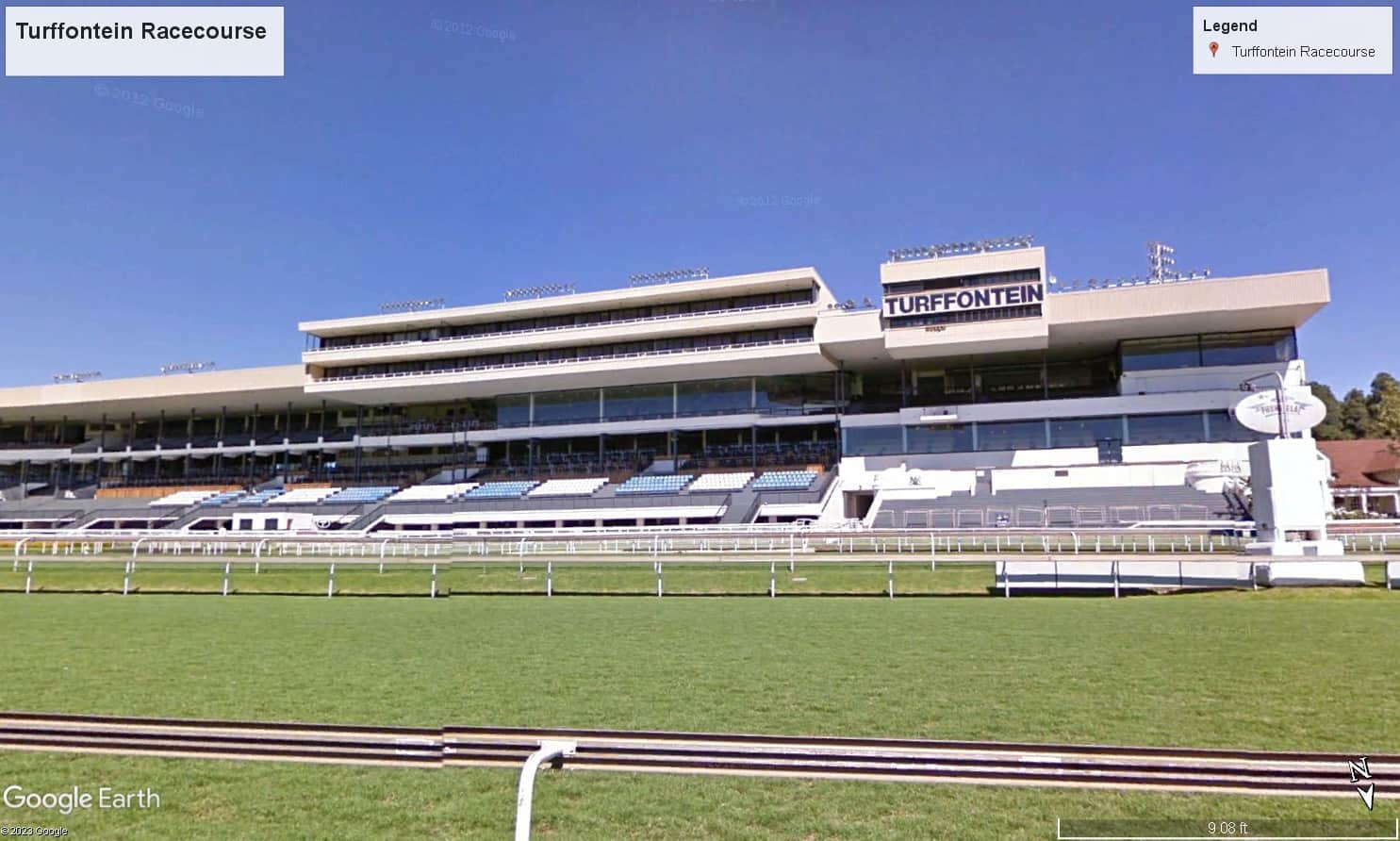 🐎Centenary

The Centenary Room is regarded as the most classic of venues at Turffontein.
It is a glassed venue with a sensational view of Johannesburg's skyline.
It is suitable for functions of all natures.
Room Size: 5,425 sq. ft.
Capacity: 200
🐎Elevation

The new state-of-the-art restaurant at Turffontein Racecourse. Accommodating both smoking and non-smoking clients.
It is located directly above the finishing posts of the inside and outside racetracks.
Room size: 7,233.4 sq. ft.
Capacity: 700
Room size: 10.8 sq. ft.
Capacity: 200

🐎Bold Cherry

It is suitable for dinners, luncheons, birthday parties, race day events, and conferences. With its elegant bar, access to the grandstand, and television facilities, this venue offers you the perfect choice for smaller functions.
Room size: 1,130.2 sq. ft.
Capacity: 100

🐎Beau Art




It is a venue for a conference or meeting.
It has bar facilities, televisions, and a grandstand area.
Room size: 753.5 sq. ft.
Capacity: 60

🐎Turffontein Room




The Turffontein Room is the largest venue at Turffontein Racecourse.
It can be turned into anything the guests would like.
It has its own private grandstand.
Room size: 10,333.4 sq. ft.
Capacity: 900
🐎Ascot

One of the non-track-facing venues at Turffontein Racecourse.
It is suitable for various events and is one of Turffontein's most popular conference venues.
Room size: 2,152.8 sq. ft.
Capacity: 180
🐎Grand National

Named after one of the world's most famous horseracing events.
It is fully equipped with all the necessary conferencing equipment.
Room size: 2,152.8 sq. ft.
Capacity: 180
🐎Hawaii

It is a non-track-facing venue.
The Hawaii Room provides a venue with atmosphere, warmth, and versatility.
The Hawaii Room comfortably caters for a conference (school room style).
Room size: 3,498.3 sq. ft.
Capacity: 350
🐎Harrys Charm

It is the smallest venue at Turffontein Racecourse.
Room size: 871.9 sq. ft.
Capacity: 60

🐎Aquanaut

It has televisions throughout the room.
Room size: 7,233.4 sq. ft.
Capacity: 700

🐎Furious

The Furious Room is a tiered facility with a prime viewing area of the racetrack.
It has a fully equipped buffet and bar area.
Each table is equipped with a television.
It is used on race days and as a dining facility for conferencing delegates.
Room size: 10.8 sq. ft.
Capacity: 200
Race Schedule and Major Events & Races
🐎Live Racing Schedule

It hosts 70 race meetings in a year.
🐴The annual Gauteng SANSUI Summer Cup (November)
🐴Champions Day
🐴Triple Crown Series.
🐴J&B Met in Cape Town
🐴Durban July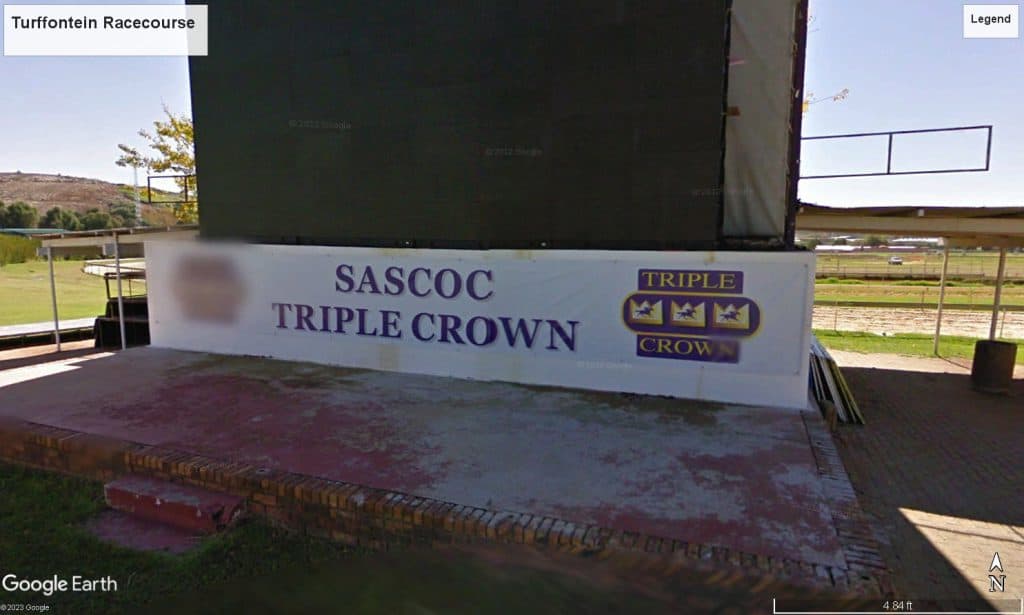 Location and Access to the Racecourse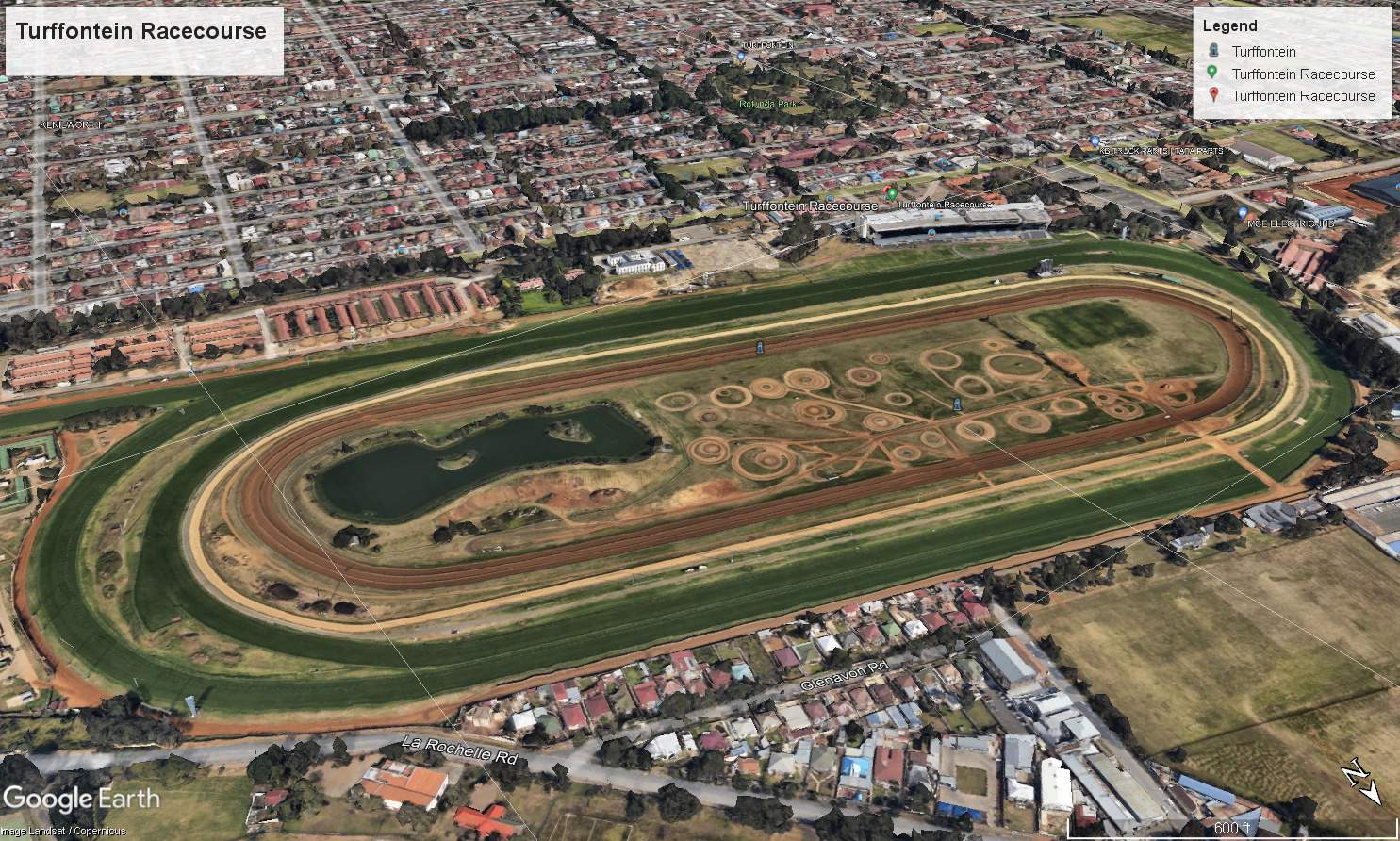 The track is located in the southern suburbs of Johannesburg in South Africa. Set in the southern suburbs of Johannesburg, Turffontein is easy to get to from the M2 highway.
It offers FREE parking.
Other racetracks are sorted and listed on the page "List of Racetracks". To view the full list, hit the button below. You can also check the horse racing types and breeds to have a lot more in-depth knowledge about horse racing. 
You can also check Turffontein race results and Turffontein race entries using our AmWager platform for FREE!
It is easy to access and fast as 1, 2, 3!
So what are you waiting for?
STOP HORSING AROUND, GET SERIOUS, GET AMWAGER !
Sign Up now for FREE and wager like a PRO with AmWager