Vichy-Bellerive Racecourse
Don't forget you can wager on the races with AmWager
Wager on live horse races like a Pro with AmWager.
Simple…We are the best online wagering platform today. Real-time updates, exclusive tools, custom wagering types, player-focused design. Not using AmWager is like playing in the kiddie pool.
Powerful, fast, innovative, secure, yet easy to use! All because we value and listen to our customers.
Vichy-Bellerive Racecourse
Vichy-Bellerive Racecourse is a horse-racing track in Bellerive-sur-Allier, France. It opened in 1875, at 2 Rte de Charmeil.
It was inaugurated on August 22, 1875, at the initiative of Baron de Veauce. In 1900 first Grand Prix was created. In 1952, the racecourse becomes the property of the Société de Sport de France. Then a new trotting track inside the flat racing track was established in 1965. In 2006 the Vichy racecourse welcomes four national quintés for the Trotting and three for the Gallop.
The racecourse is located just over the Allier River in the Auvergne-Rhône-Alpes in central France. It is one of France's finest and most prestigious horse racing tracks and attracts over 20,000 visitors every year. Vichy's several black-type races continue to attract British raiders. It hosts 40 race meetings in both hurdles and flat, from May to September.
The racecourse covers 53 hectares and has a capacity of 25,000 people, including 1,500 seats. The Trotting track is a pozzolana track of 1,325 meters. The ring of 1.319 meters with a straight line of 345meters, and the width is 24 and 30 meters. It has two departure areas and the Autostart departure. On the other hand, galloping is in the Grass track with rope on the right. It has 2000 meters ring with 630 meters straight line, and the width is 27 and 31 meters. The course is also 1000 meters in a straight line, from 1000 meters to 3100 meters. In Cross-country and hurdles, it is also in a grass track. The Hurdles course has 3300 meters (11 hurdles), 3500 meters (13 hurdles), 3700 meters (14 hurdles), and 3900 meters (14 hurdles). In Parcours cross-country, it measures 4300 meters and 5000meters. The training track is also a sand track with 1500 meters ring and a width of 10 meters.
The racecourse also offers a panoramic restaurant L'Alezan of 450 m² (300 seats), Le Bellino brasserie (250 seats), a kindergarten (guarded and free), and 400 boxes. Admission is free for accompanied children (- 15 years old). Other people will have to pay an entry fee of € 3.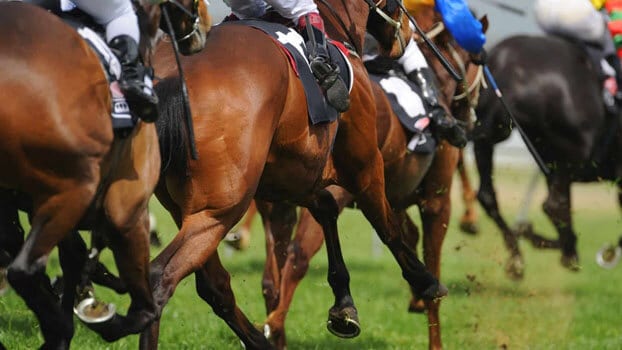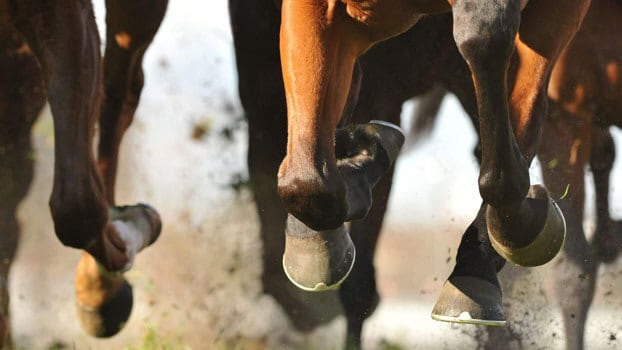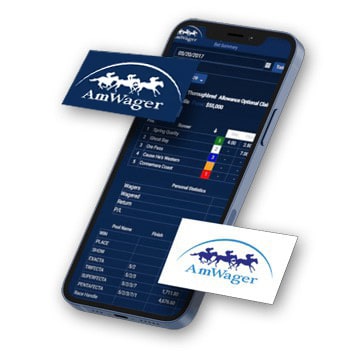 Vichy-Bellerive Racecourse
Don't forget you can wager on the races with AmWager
Wager on live horse races like a Pro with AmWager.