AmWager Accepts Bitcoin Deposits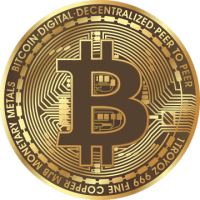 Louisville, KY (Thursday July 12, 2018) – AmWager.com, the premier website for watching and betting on live horse racing, is now accepting Bitcoin and Bitcoin Cash deposits. A leader in technological innovation, AmWager.com is the first advance deposit wagering (ADW) company in the U.S. to obtain regulatory approval and implement the technology necessary accept the world's most popular cryptocurrency.
"Over the past several years we have witnessed Bitcoin and other cryptocurrencies evolve from an esoteric concept to a widely recognized digital currency, that is quickly making its way into the mainstream. With mainstream acceptance, cryptocurrencies have the potential to drastically transform our global payment systems, and we at AmWager seek to be on the forefront of that transformation. To that end, we have worked diligently with the Oregon Racing Commission and BitPay to bring cryptocurrencies to the ADW industry." said AmWager.com CEO, Nelson Clemmens.
Bitcoin and Bitcoin Cash offer AmWager customers an attractive alternative to the traditional methods for adding funds to their wagering account. The blockchain technology behind cryptocurrencies, such as Bitcoin and Bitcoin Cash, address the inefficiencies that exist in our current banking system by verifying and finalizing transactions rapidly through a decentralized network of computers. The swift settling process offered by cryptocurrencies effectively mitigates chargeback risks, and therefore eliminates the need for a delay in the availability of funds while transactions "clear" through the traditional processes. Bitcoin and Bitcoin Cash deposits to AmWager accounts are processed by BitPay, the world's largest Bitcoin payment processor, who converts the funds immediately to U.S. dollars, eliminating any trading risks.
In less than ten minutes you can sign up for an AmWager account, add funds, either with BitPay or a traditional funding option, and begin using AmWager's exclusive tools and features to place better wagers on racing from more than 450 tracks around the world. Visit AmWager.com today to create your account and take advantage of a $500 Sign Up Bonus.