Flagler Saturday Matinee Card – Race 8, 06.12.15
Good day and thanks for taking at look at my second blog entry. In this entry I will be taking an in depth look at the 8th race from the Flagler Saturday Matinee Card.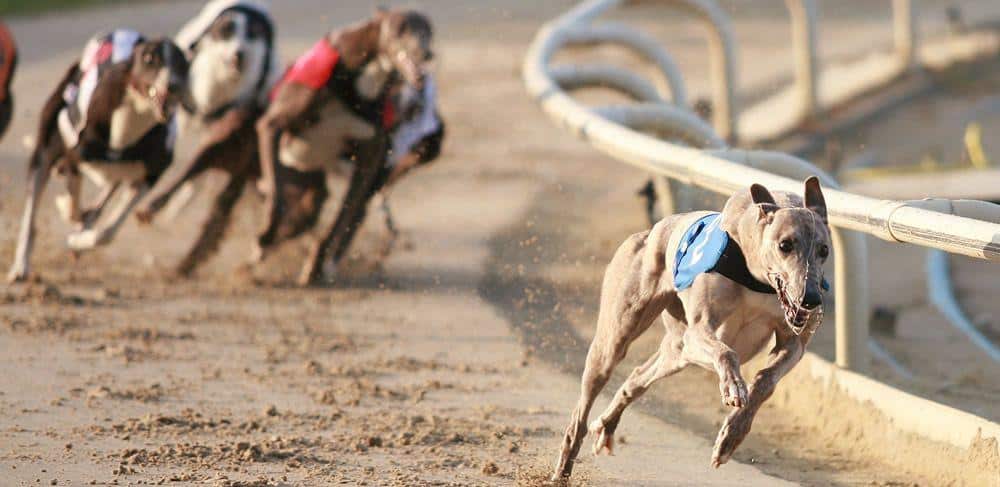 This race is a Grade A race and will take place over the 550-yard course. Here is a closer look at all of Saturday's racers:
#1 Mocha Miss – In her first race of the Flagler meet, this 62-pounder broke very sharp, established a two length lead, but faltered badly in the stretch to finish sixth. This black female will need to make the lead and have some trouble behind her to pull of the upset.
#2 – MV's Hershey – Comes into this race off a dismal first start at Flagler. In that race, Hershey got outrushed to the turn and was never a factor. Should be a big price today.
#3 – LN Durango – This son of Flying Coal City ran a sneaky good race last time. This 71-pounder was pinched back at the start and had traffic problems in the front stretch. Was doing a little running late in the race. Would definitely use in the third and fourth positions in superfectas.
#4 – HS Coop – Despite finishing second in his last race, I will be playing against Coop in today's contest. This red male took advantage of a great post position last time to run second. Figures to have a much tougher trip today.
#5 – MJT I'm Nasty – After showing consistent early speed at Naples, this 77-pounder ran a dull race in his initial Flagler contest. Will be looking to play against Nasty today
#6 – CT Girlnextdoor – Will definitely be on most of my tickets. Girl comes into this race off a strong second place finish. In that race, this black female used her good late speed to come up a half- length short.
#7 – Fuzzys Ray Allen – A greyhound who could run second or third at a decent price today. Allen was forced out on the turn last race and finished an even fifth. This 75-pounder is a wider runner who has a good post position today.
#8 Z Twentyeight – The greyhound I like best in this race. This son of KC And All is coming into this race off a spectacular Flagler debut. In that race, this brindle female broke sharp, showed good early speed, and drew off to an easy ten length win. A repeat of that effort should easily be good enough to down this Grade A field.
Possible Wagers- I will be keying the #8 (Z Twentyeight) over the 6 and 7 in trifectas and superfectas. For those with larger bankrolls, I would also use the #3 (LN Durango) underneath in superfectas
Thanks for reading and good luck!!